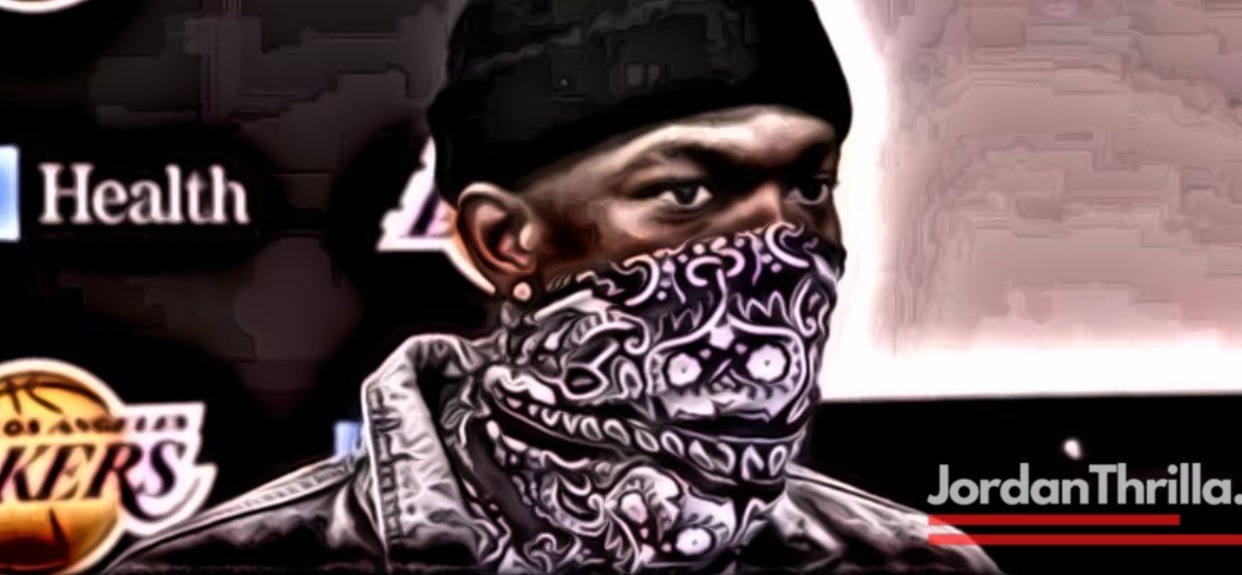 When Kyrie Irving and Dennis Schroder were both ejected from the Nets vs Lakers game it seemed clear who the aggressor in the situation was. Kyrie Irving squared up with Dennis Schroder, while he was trying to figure what was going. This was confirmed during a postgame interview where Bandana Dennis Schroder reacted to his fight with Kyrie Irving, and explained how surprising it was that he was ejected with him.
According to his story of what was said on the court, during the entire altercation Schroder was asking Kyrie Irving "What are you talking about". Despite the fact that Kyrie got in his face, the referees gave them a double technical. Schroder wasn't even aware at the time, because it didn't seem like he did anything.
In fact Dennis Schroder didn't know he was ejected until Kyrie Irving told him he was too.
Dennis Schroder is the ultimate teammate, so rather than complain about being wrongfully ejected the first thing he did was apologize to his teammates for putting himself in that situation. That shows he knows where his priorities should be on the basketball court, the true making of a future champion, and the new master at getting under Kyrie Irving's skin.
Dennis Schroder ended his night scoring 19 points in only 20 minutes.
Author: JordanThrilla Staff