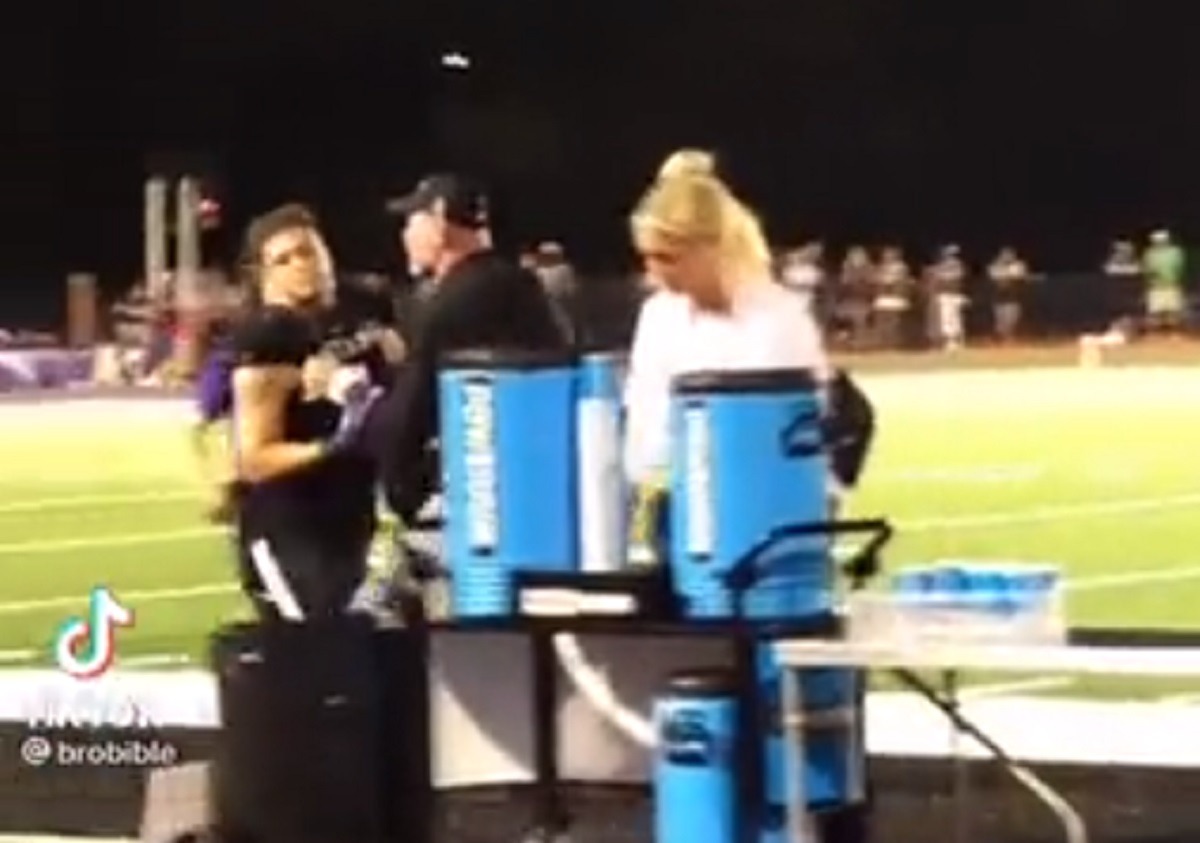 Trent Dilfer's transition into being a High School football coach has come under scrutiny after a controversial video went viral. Now parents are asking the question, when is going too far going too far?
Why Was Trent Dilfer Fighting a High School Student On His Football Team?
In the footage Trent Dilfer verbally abuses a high school student football player wearing a number 4 on his jersey. It's alleged he was talking back to him, before he went irate. Trent Dilfer grabbed the high school player by his jersey, and repeatedly tells him to "sit down" on the ground like a child. His player didn't comply, at least the video doesn't show he does.
It was a verbal fight between Trent Dilfer and the High School player, but luckily no punches were thrown.
Will Trent Dilfer Get Fired?
If you're a parent watching that video, how would you feel about Trent Dilfer verbally berating your child? Would you consider that part of the sports experience, or a coach crossing their boundaries?
On social media the feelings are mixed. Some people think players need moments like this to help them become tough, especially if Number 4 was talking back to Trent Dilfer before the fight happened in the video clip. However, many people think Trent Dilfer is getting fired.
Author: JordanThrilla Staff