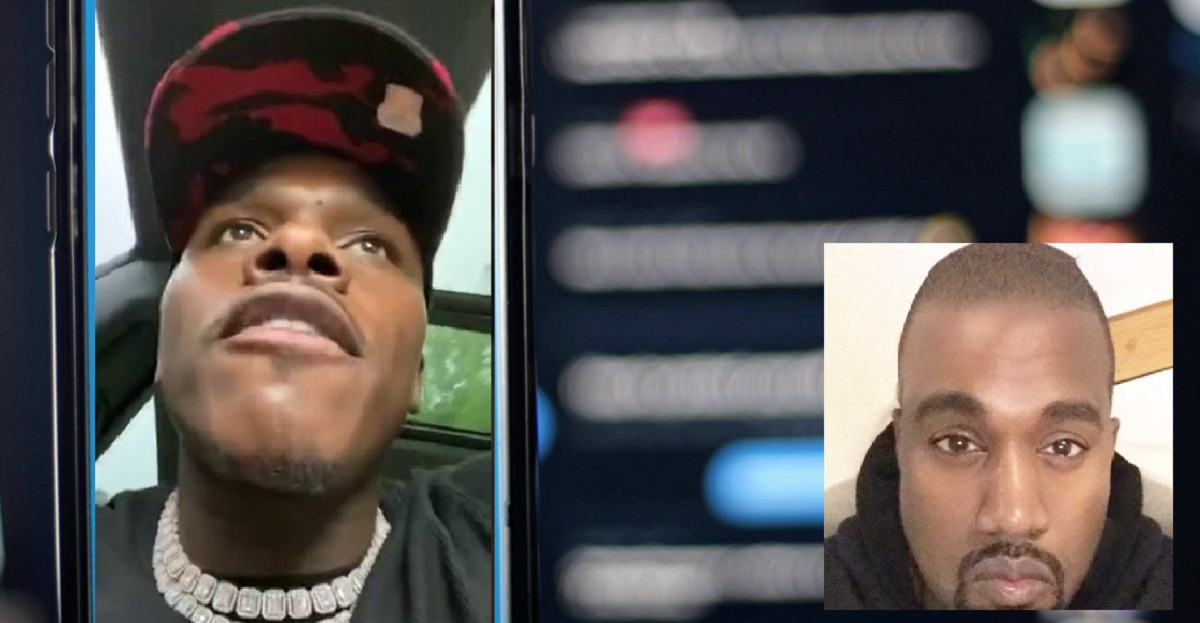 During his latest DONDA listening session people were shocked when Kanye West brought DaBaby on stage. Considering the recent drama he had with his controversial comments about the LGBTQ community, most artists were trying to stay far away from being connected with him. Kanye West was probably the first artist to publicly embrace DaBaby by gracing the stage with him.
How DaBaby's Manager Delayed DONDA
The reasons behind that decision may have been revealed when Kanye West showed how DaBaby caused DONDA to get delayed in leaked text messages. It appears DaBaby's manager wasn't clearing his "Jail" verse, and also wasn't answering calls from Kanye West's team.
Rather than take DaBaby off the song, Kanye West remembered how he was one of the few popular rappers that publicly said they would vote for him. Kanye West called DaBaby his brother, and explained he wasn't going to put out DONDA without DaBaby's verse on it. It was a true show of staying loyal to somebody who supported you in the past when most people wouldn't.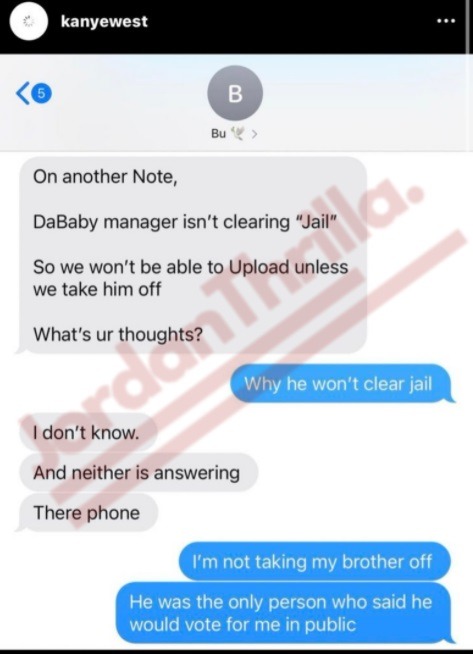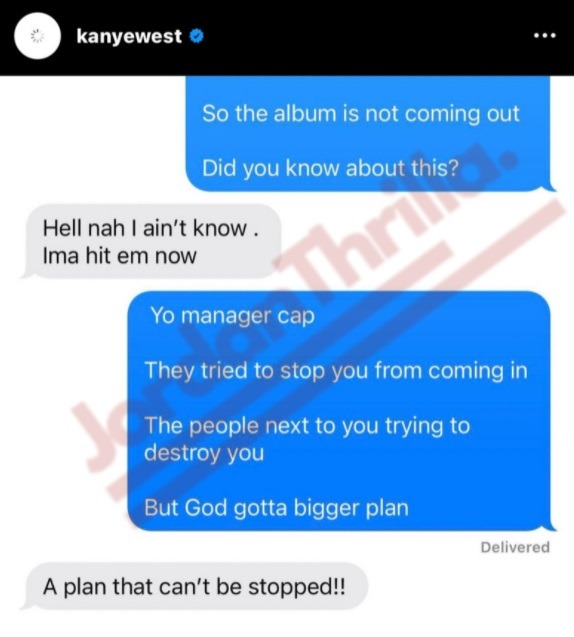 Now that people know DaBaby's manager caused DONDA to get delayed, he has quickly become a villain among Kanye West fans on social media.
Although this shows the high character person Kanye West is morally, a lot of people are angry DaBaby's team delayed DONDA, and wouldn't take calls when it came down to crunch time on the original release date.
On social media people are already voicing their displeasure about the news. This could be another bad social media moment for DaBaby at a time when he was trying to repair his image, a guilty by association type of deal.
Author: JordanThrilla Staff