It's official Jayda Cheaves and Lil Baby are no longer a couple. In an emotional series of Instagram Posts Jayda Cheaves dumped Lil Baby after he spent millions on her.
Details weren't given into what caused Jayda Wayda to breakup with Lil Baby, but what she did say insinuated he has been showing her fake love through all the monetary gifts. Jayda Cheaves wrote, "I've been in relationships my whole life since high school, I don't even know how to be single. I need to learn to love myself again. Real come from the Heart, not the pockets".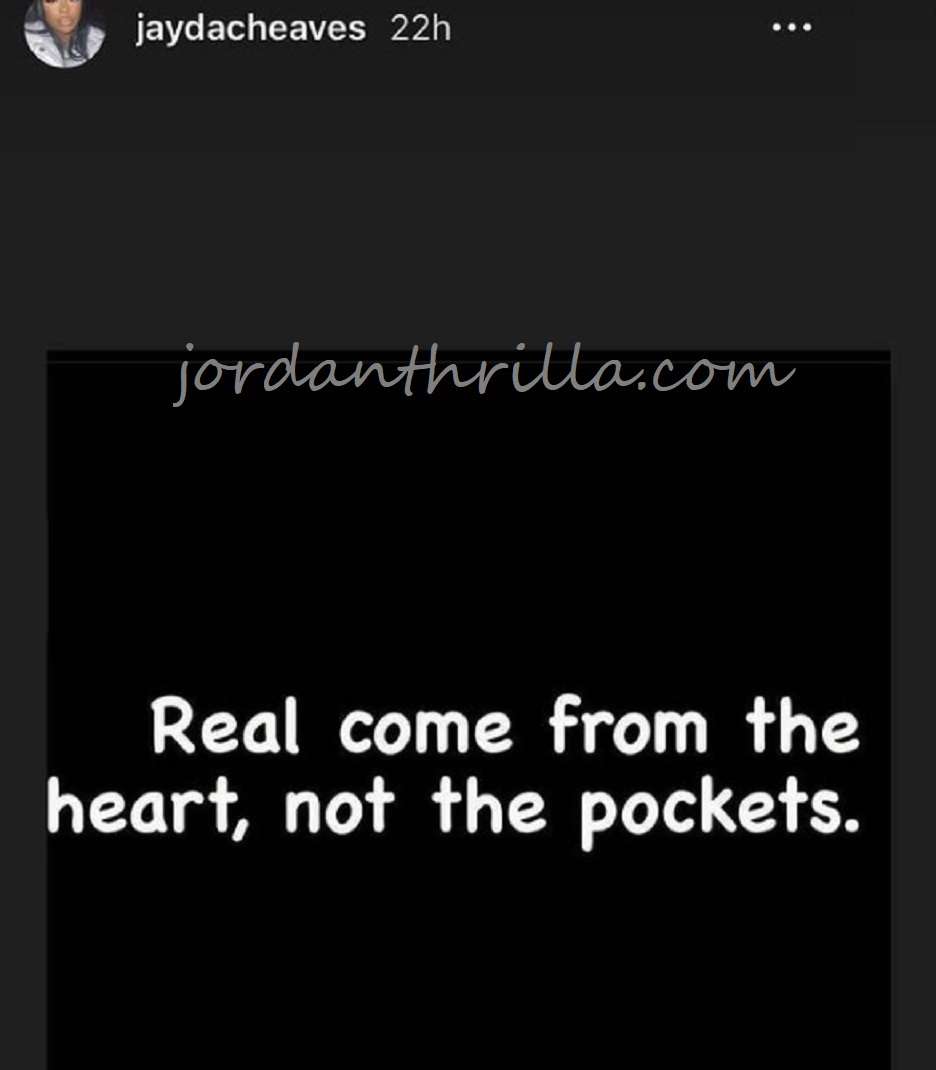 Throughout the years we have seen Lil Baby shower Jayda Cheaves with many expensive gifts. For example the extravagant Mother Day's gift he got her went viral back in May of last year.
Interestingly in September of last year Lil Baby made a post conveying how much he truly loved Jayda. It is surprising they called it quits only a few months later, possibly due to fake love.
It shows that Jayda Wayda is a good woman deep down, because she seems to value love over money. It would be tough for anyone to call her a gold digger now.
Author: JordanThrilla