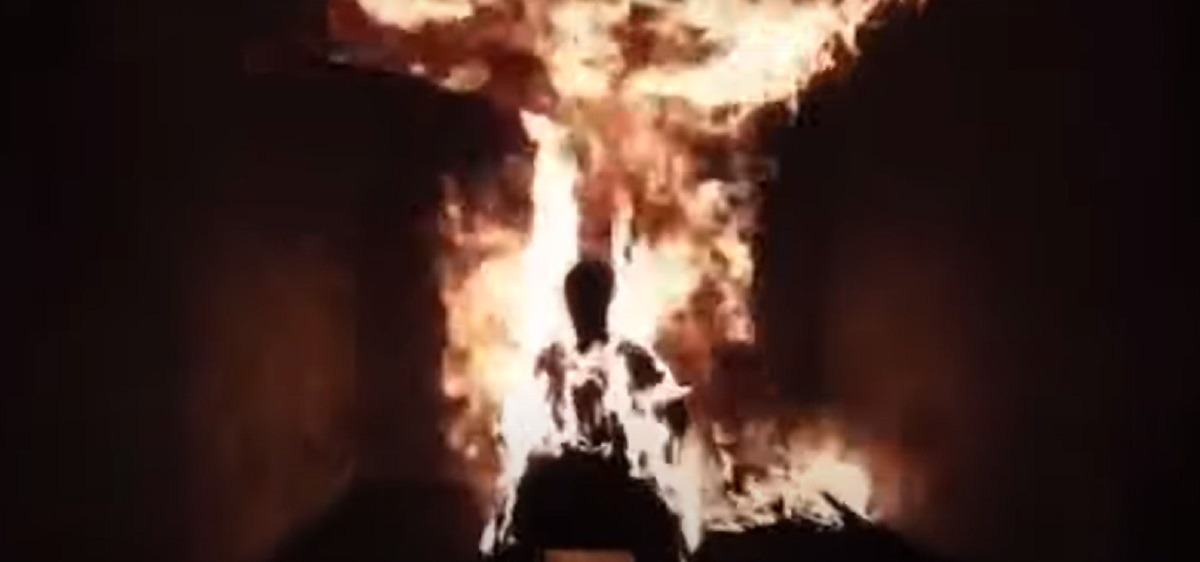 The Drake vs Kanye West beef has been back forth of corny yet clever subliminal responses to the antics they have both been pulling. For example Drake pretended to hack SportsCenter presumably because Kanye West called him Joker. Now it seems Kanye West set himself on fire, because Drake called him 'Burnt Out' on Trippie Redd's betrayal track.
As a refresher on the Betrayal song here is what Drake said about Kanye West,
"Forty-Five, Forty-Four (burned out) let it go. Ye ain't changing s*** for me, it's set in stone".
Now fast forward to yesterday, and Kanye West literally burnt himself out on stage during his latest incredible DONDA listening session.
Coincidence or clever response?
If you haven't noticed by now it seems both rappers are trying one up each other by embracing the insults they have thrown at each other. Drake is embracing being Joker by doing things he did in the Dark Knight movie, while Kanye West is making Drake's lyrics become literal.
The culmination of this beef will take place on September 3, when they both drop their albums.
Who will sell more?
Author: JordanThrilla Staff