R Kelly is currently locked up behind bars, and will be for the rest of his life most likely. He's currently in the midst of a 30 year sentence for various crimes including trafficking and racketeering. However, it seems that even behind bars he was somehow able to make new music, or at least release music that hasn't been heard before. Naturally people are asking many questions as to how this happened, and apparently there is a unique explanation.
Did R Kelly Release a New Album From Prison Called 'I Admit It'?
Today Spotify and Apple Music users were shocked to see a strange addition to R Kelly discography on the platforms. The R Kelly album titled "I Admit It" has all new tracks on it. On the track list are songs called Air, Planet, I Found Love, I Got It, Where's Love When You Need It, among others. However, Sony is claiming that this album was released without their consent. According to reports Sony has responded to the R Kelly prison album release claiming it was released unofficially. According to a report from Variety the album is considered "bootleg". As of now the album has disappeared from all streaming music platforms. According to R Kelly's legal team the music on the album might have been stolen.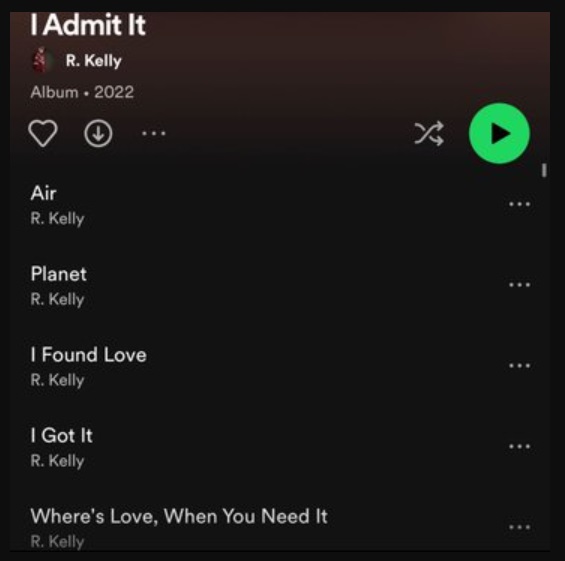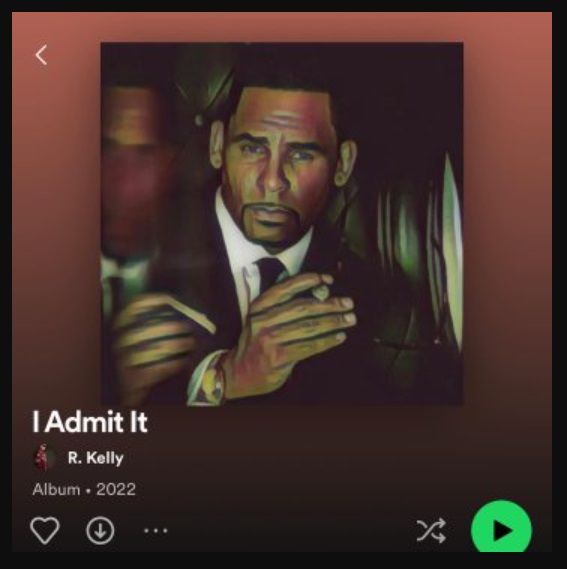 Based on some of the reactions on social media it seems people didn't hesitate to listen to the album while they had the chance, which would have put money in R Kelly's pockets if it was an official release.
Take from that what you will, but it continues a trend where people will listen to music from artists no matter what kind of heinous things they might have done just out of pure curiosity.