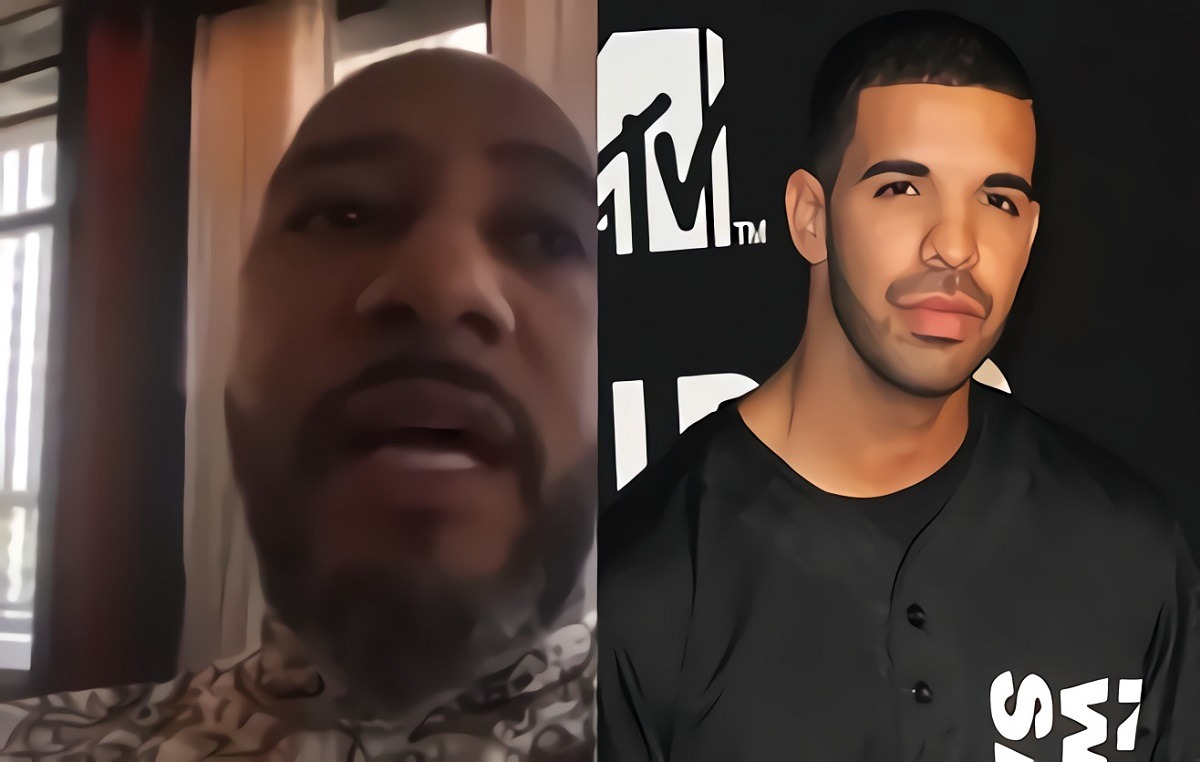 When Drake dissed Swizz Beatz on the CLB track 'You only live twice', most people probably thought it restarted the war between the two artists. As you remember way back when Swizz Beatz talked about shooting Drake's plane out the sky, which most people thought went too far.
It appears Swizz Beatz might have share similar sentiment, based on the peaceful way he reacted to Drake's diss track. In a series of new videos Swizz Beatz responded to Drake dissing him on CLB, and it looks like he wants all peace.
Swizz Beatz conveyed that he understands why Drake came at him, and he's actually glad Drake got what he needed to say off his chest. He admitted that he likes the "You Only Live Twice" song, and said Drake didn't really say anything too crazy on it. He didn't mean that as shade, because he also said Drake is a clever artist, and could have came at him way worse.
As a refresher this is what Drake said about Swizz Beatz on CLB's "You Only Live Twice",
"Unthinkable when I think of the way these n***** be acting. Yeah, I never did you nothing, and you play like we family, huh? Next thing, you want to shoot me down, it can't be love. Not sure where you were trying to send it, it can't be up. That day you sounded like a b****, you fancy, huh? Damn, how can I forgive like this?"
Here is Swizz Beatz reacting to Drake's CLB verse about their situation.
Did Swizz Beatz Disrespect Drake while Talking to Busta Rhymes About the CLB Diss?
One part of the videos that stands out most to people is the footage above of Swizz Beatz talking with Busta Rhymes about the Drake situation on IG Live. Swizz Beatz called Drake "kid", which some people feel is condescending.
Why Was Swizz Beatz Beefing with Drake?
Another thing that's interesting about Swizz Beatz's reaction to Drake dissing him on CLB, was what he said about how the beef started. Swizz Beatz insinuated Drake started beef, when he said he wouldn't have dissed Drake without a good reason.
What was that reason? One far out conspiracy theory that people have is that Drake smashed Alicia Keys, or at least attempted to. Still yet no one really knows what Drake did to Swizz Beatz that made him that mad back then, and he won't reveal what it was either.
Whatever started the beef is it now over, because Swizz Beatz won't be dissing Drake anymore. He says his filter is burnt out, and he just wants to make music.
Author: JordanThrilla Staff