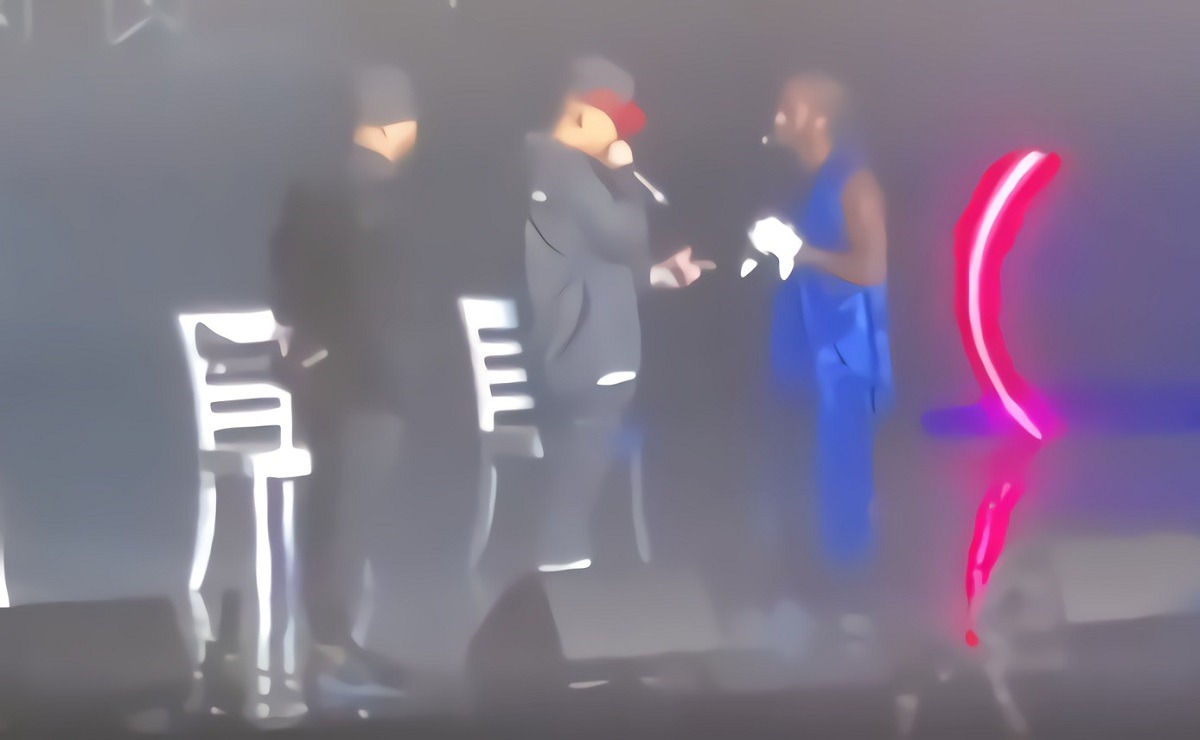 Omarion and Lil Fizz have been at odds for some years after a love triangle started between them. As you probably know Apryl Jones broke up with Omarion after they had kids together, then started dating his best friend and bandmate Lil Fizz.
Lil Fizz Apologizes to Omarion For Dating the Mother of Kids Apryl Jones
During an interview with BigBoyTV in 2020, when Omarion was asked about his relationship with Lil Fizz he said, "I don't have a relationship with Lil Fizz, but there should be an opportunity for us to talk one day". He said he wanted this to happen naturally and organically, so it doesn't seem forced. He wasn't sure if that moment would ever come.
Surprisingly that moment came in 2021 during their Millennium Tour when Lil Fizz apologized to Omarion for smashing his Baby Mama Apryl Jones. During the emotional moment Lil Fizz said,
It wouldn't be right if I didn't take this moment to publicly apologize. I did some f***** up s*** to my brother. Some snake a** s***, and I'm not proud of it man. I want to sincerely apologize for any dysfunction and turmoil I caused you and your family".
Here is an interview showing how Omarion felt about Lil Fizz dating his baby mama Apryl Jones back in 2020.
Did Lil Fizz Fake Apologize to Omarion For Smashing His Baby Mama Apryl Jones Just To Help His Public Perception?
On social media there is debate around how genuine Lil Fizz's apology to Omarion for dating Apryl Jones was. Some people feel Lil Fizz was only trying to make himself look better to fans by apologizing publicly.
Other people are wondering why it took so long for this to happen, but better late than never right? Lastly people are wondering if Lil Fizz would apologize if Apryl Jones didn't allegedly cheat on him with FBG Baby Goat.
Author: JordanThrilla Staff