Was Fat Joe's beard fake? The stars were out to see one of the biggest boxing matches ever between a YouTube fighter and arguably the greatest boxer of all time. Naturally they were trying to look their best for the cameras using different techniques. For some people it was a fancy hair do or some ice out jewelry, but for Fat Joe it was a spray-on beard. Due to how obviously fake it seemed to be, social media reacted to Fat Joe's spray-on beard at the Logan Paul vs Floyd Mayweather fight with some hilarious comparison memes.
One person likened Fat Joe to a South Park character who grew a fake looking beard. There were memes about the Wooly Willy game where you can create a fake beard using magnetic material. The jokes were endless.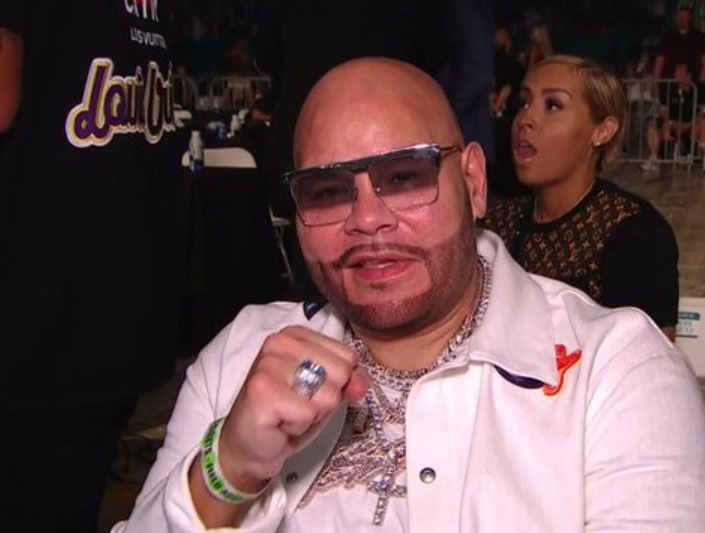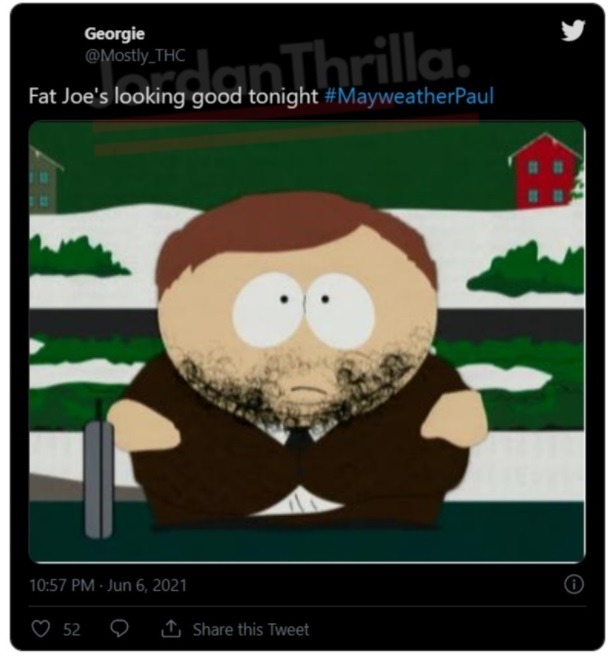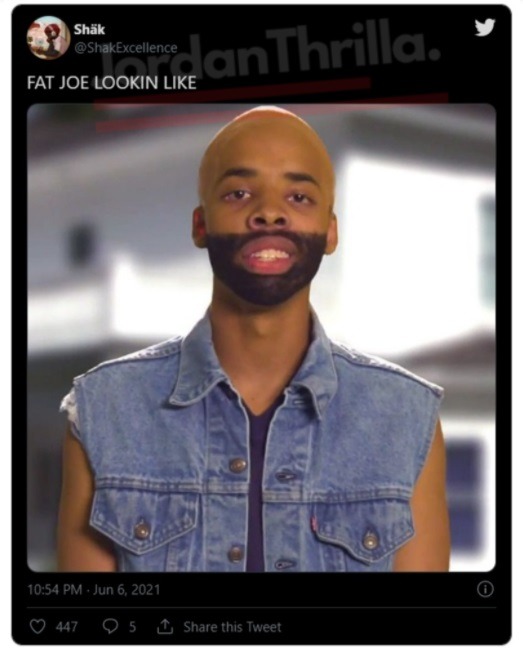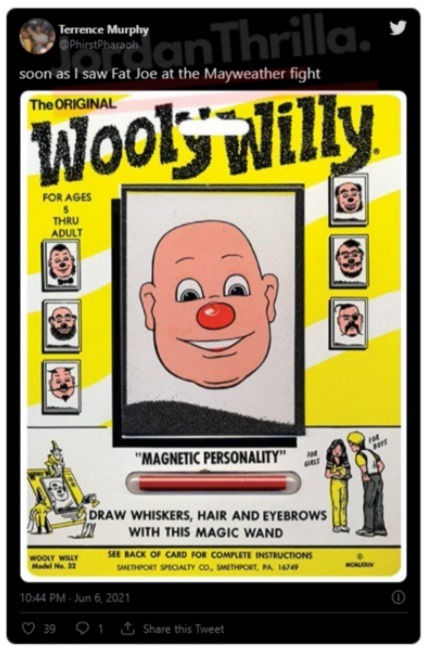 Fat Joe's spray on beard really stole the show a the Logan Paul vs Floyd Mayweather event. He was probably the most talked about topic besides the two fighters.
Perhaps he should reach out the those same doctors that gave Mayweather a real natural growing beard.
Author: JordanThrilla Staff