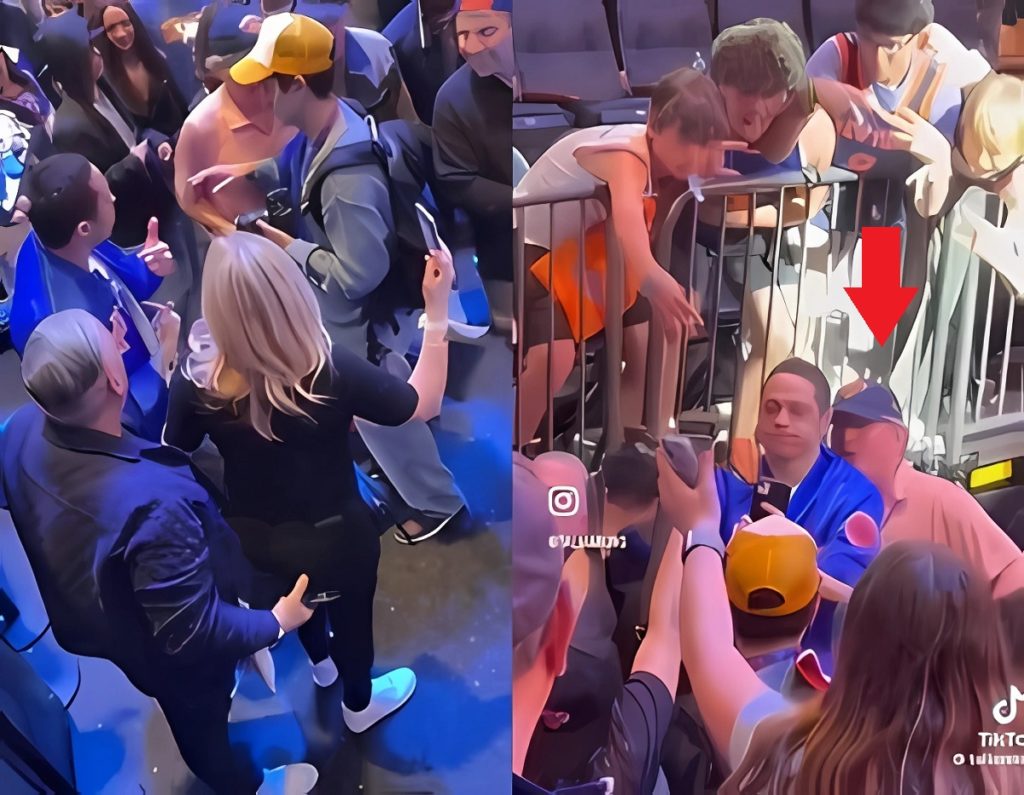 A new angle video has emerged that shows the incident involving comedian Pete Davidson and an old man at Madison Square Garden on Sunday. The video seems to reveal that the man was harassing Davidson as he was leaving the arena after watching the Knicks beat the Cavaliers in Game 4 of the NBA playoffs.
The video shows that the man repeatedly entered Davidson's personal space and tried to touch him, while Davidson was posing for pictures with other respectful fans. Davidson seemed to try to ignore the man, but eventually pushed him away when he had enough. The man did not react aggressively and backed off.
This video contradicts the initial impression that Davidson was being rude or violent to a fan who wanted a selfie. Instead, it shows that Davidson was defending himself from an unwanted and intrusive contact. Davidson, who is a Knicks fan and a regular at Madison Square Garden, was allegedly sitting courtside with fellow comedian Jon Stewart during the game.
The new angle.
The incident has sparked a debate on social media about whether Davidson was justified in his actions, and whether the man deserved to be pushed. Some fans have expressed their support for Davidson, saying that he was only protecting himself from an overly eager fan. Others have criticized him for being disrespectful and violent towards an older person. Davidson has not addressed the incident publicly.