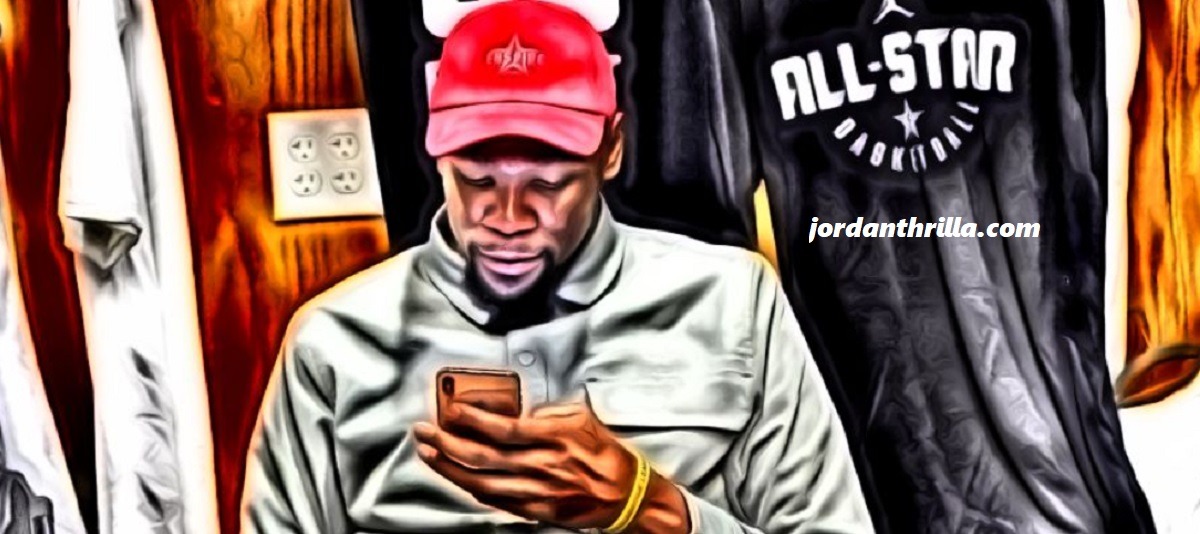 By now most people know that social media and Kevin Durant don't mix. He seems to be one of the most sensitive athletes ever. However, a new low was reached when Michael Rapaport exposed Kevin Durant text messages threatening him and mentioning his wife.
What Was in the Kevin Durant Text Messages to Michael Rapaport?
The text conversation started with Kevin Durant responding to a post Michael Rapaport made calling him an idiot. He accused him of trying to be Charles Barkley's "bodyguard", but not in a literal sense. He seemed to be referring to Chuck calling him a follower for running to Golden State in 2017. From there Kevin Durant sent threats to Michael Rapaport basically spamming him endlessly. Kevin Durant even mentioned his wife in the text messages.
Perhaps the craziest part was Kevin Durant saying he would spit in Michael Rapaport face when they see each other in public. He also made references to his skin color calling him "pale" and "pasty" numerous times.
What Did Kevin Durant Say about Michael Rapaport's Wife?
In the leaked text messages Kevin Durant said Michael Rapaport wife was mad at him for spending money on lawyers cause he can't a take a joke. He took it even further saying "You're wife doesn't even respect your b**** a***". He got super super disrespectful.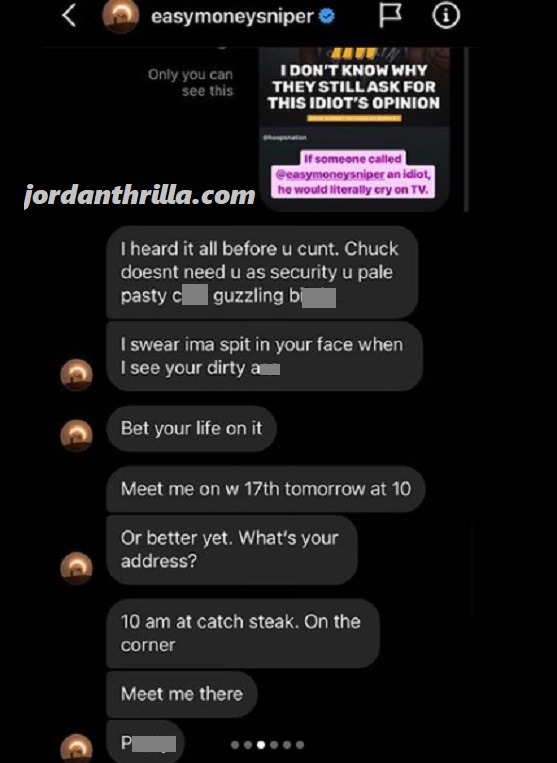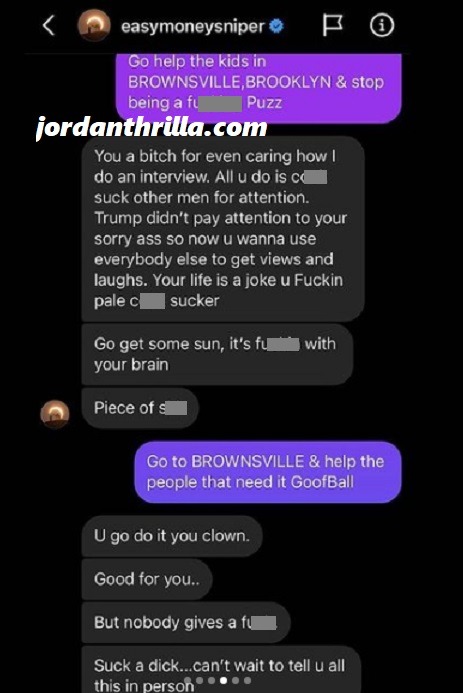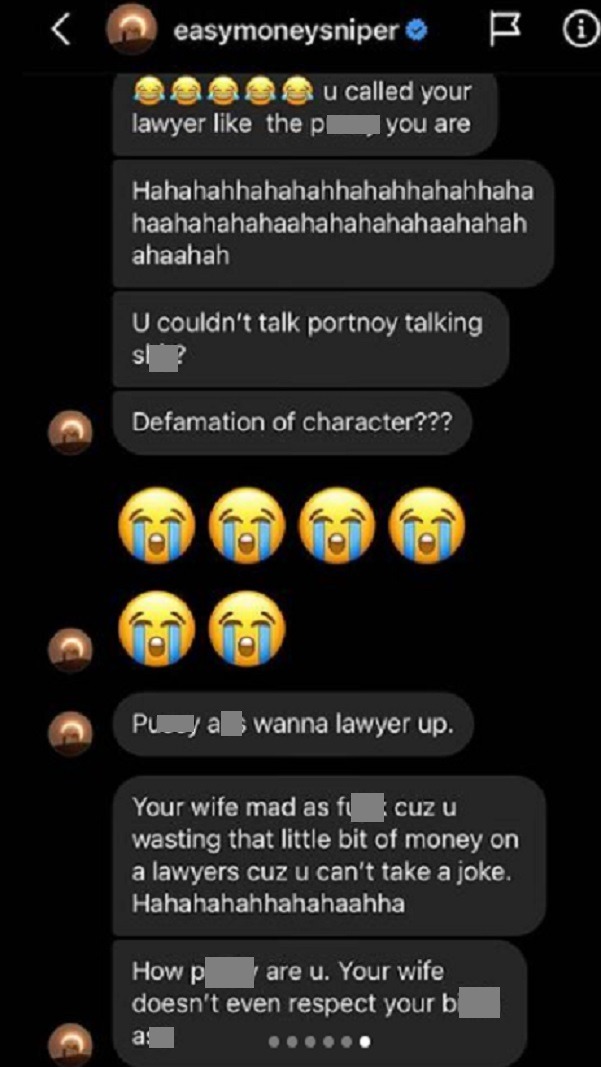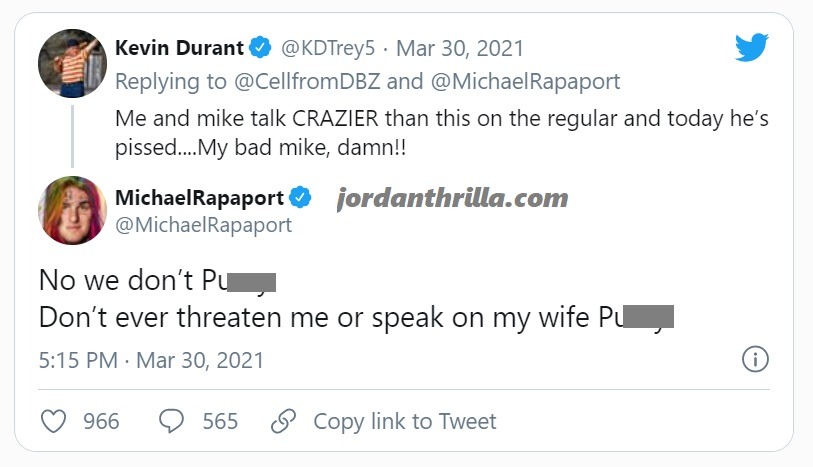 Kevin Durant's legacy became sketchy after he joined Golden State Warriors in 2017, since then his off the court antics have tarnished his legacy even more. It's easy to see KD seems like a mentally frail individual, but he did admit he lives for negative a few days ago. This is more proof of that.
Author: JordanThrilla Staff