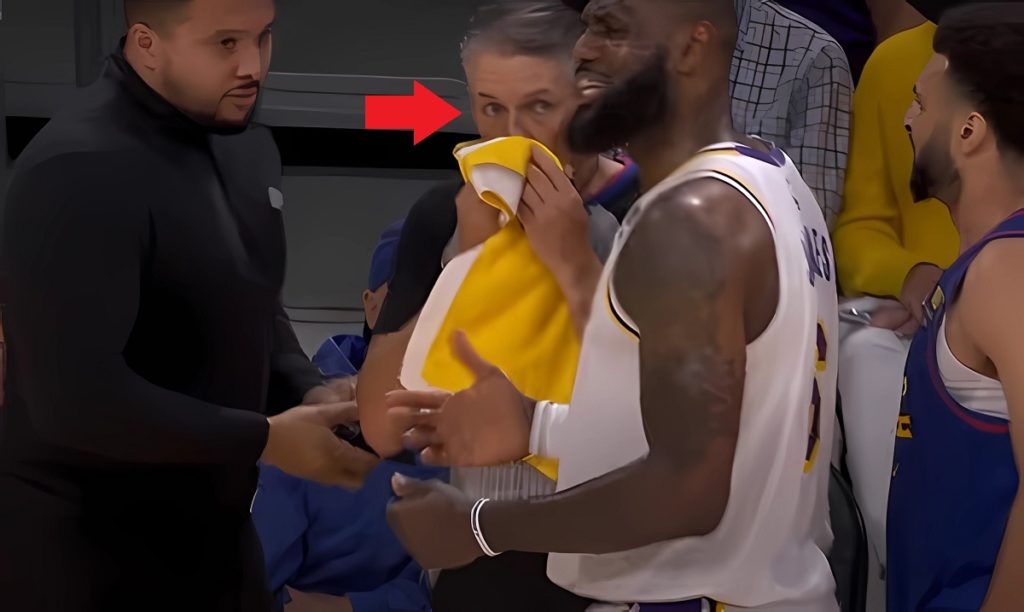 Did Lebron James hit Scott Foster on purpose? That's what some fans are jokingly wondering after the Lakers' Game 3 loss to the Nuggets in the Western Conference Finals. The incident happened in the fourth quarter, when James was running up the court on a fast break, and allegedly accidentally hit Foster in the mouth with his elbow.
Did Lebron James Leave Scott Foster Bloody on Purpose?
Foster's mouth started bleeding, and the game had to be briefly stopped to tend to his wound. He would continue the game, and the camera would catch him jokingly telling James "You've been wanting to do that for 25 years". On the surface it may sound like just a joke, but there are people who believe that there is always a hidden message in that type of humor. His words have people wondering if he might feel deep down that Lebron James hit him on purpose, meaning that he could have avoided making contact with him during that sequence.
The pain was evident, ouch. It looked like Scott Foster was holding back tears.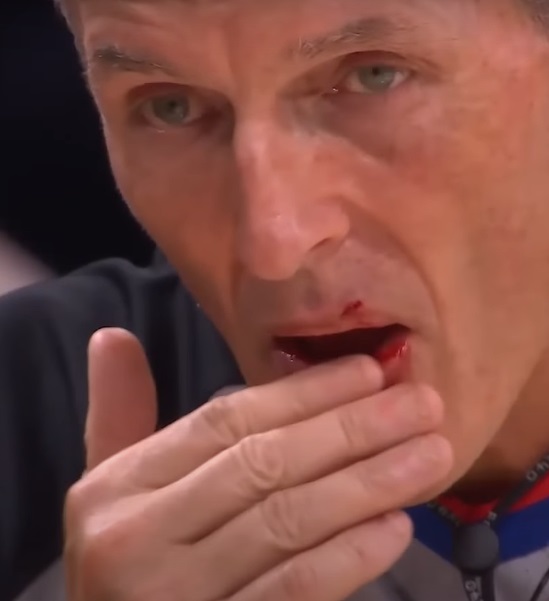 Why would James want to hit Foster on purpose? Well, Foster is widely regarded as one of the most disliked NBA referees by fans. He has earned a reputation for allegedly making bad calls on purpose to extend playoff series. He has also been involved in some controversial games, such as Game 7 of the 2010 NBA Finals between the Lakers and the Celtics, where many felt he favored the Lakers.
James and Foster likely have no real animosity towards each other, and the hit was most likely unintentional, but it was still a moment that sparked some playful speculation among NBA fans. Maybe James was just trying to get back at Foster for all those bad calls over the years. However, it's tough to believe Lebron would take the chance of purposely hitting a referee given the fact they need all the help they can get against a stampeding Nuggets team.