It was a match of the ages against two boxing titans. At one point it looked like it was going to go one way, but then it took a 180, and went the other. In the end Deontay Wilder went out in scary fashion, and there was worry about his well being.
Deontay Wilder's Wife Telli Swift Was in Tears After Tyson Fury Knocked Him Out
When Tyson Fury knocked out Deontay Wilder in the 11th round of their trilogy fight, it was a really tough moment for his family watching. Deontay Wilder's wife Telli Swift was crying in tears with a stunned look on her face as her husband hit the canvas.
In wasn't just the knockout that was scary, it was the repeated blows he took before the knockout, when he couldn't even defend himself. Under normal circumstances the match would have been stopped early, but Deontay Wilder stays true to his word that he would rather die in the ring than quit. He even fired his past trainer for not following those rules.
However, this time around it led to a very scary situation, because he didn't look alert after the match. Take a look at how Tyson Fury knocked out Deontay Wilder, and pay attention to those uppercuts. They were doing the most damage.
Telli Swift Reacts to Tyson Fury Knocking out Deontay Wilder
Deontay Wilder's wife Telli Swift crying after Tyson Fury knocked him out was probably the most heartbreaking moment of the fight, even if you aren't a fan of his. The emotional pain she was feeling just echoed through the camera.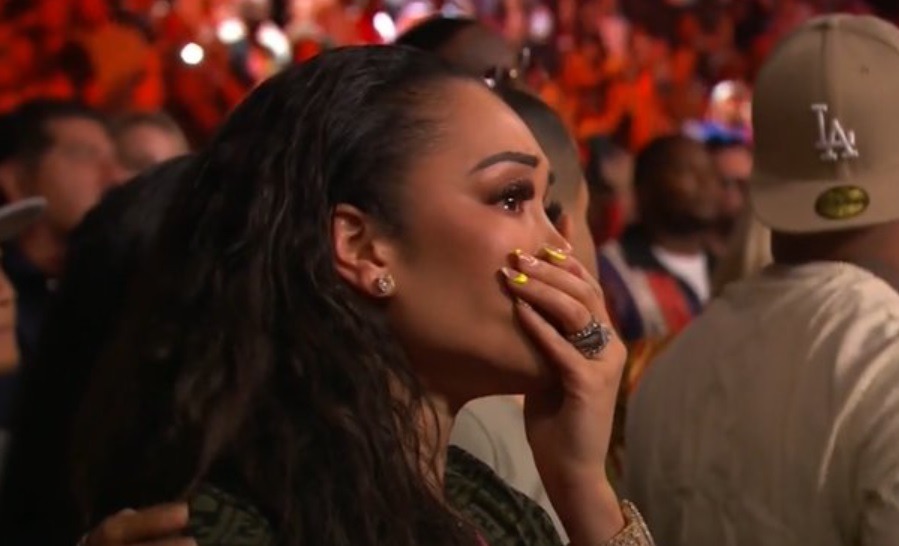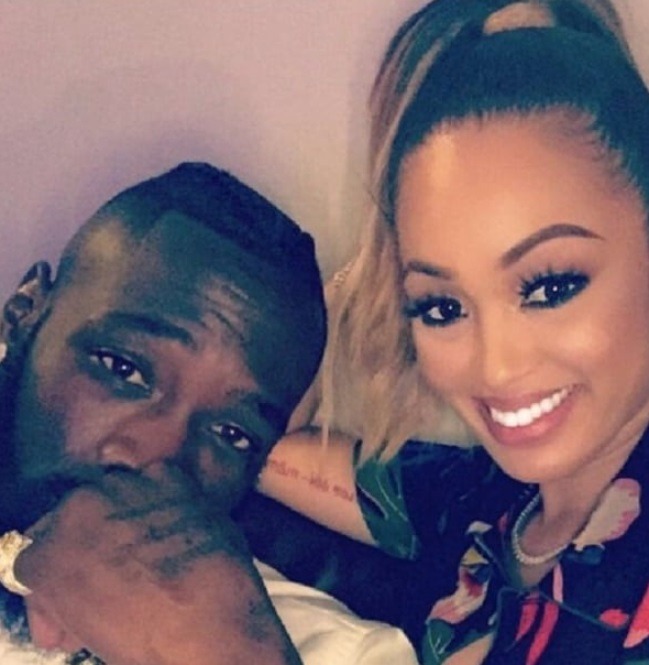 How Did Deontay Wilder Meet his Wife Telli Swift?
The love story between the Bronze Bomber and his special lady began while he was still married to another woman. According to reports, years ago Deontay Wilder cheated on his ex-wife Jessica Scales, and had an affair with Telli Swift. He fell in love with her then divorced his ex-wife in 2017. They were together for 8 years before he left Jessica Scales for Telli Swift. Fast forward to 2021, and Deontay Wilder has kids with Telli Swift, and they are happily married.
Seeing Deontay Wilder's wife crying after he got knocked out by Tyson Fury is one of those moments that reminds you of the human aspect of these battles.
Author: JordanThrilla Staff