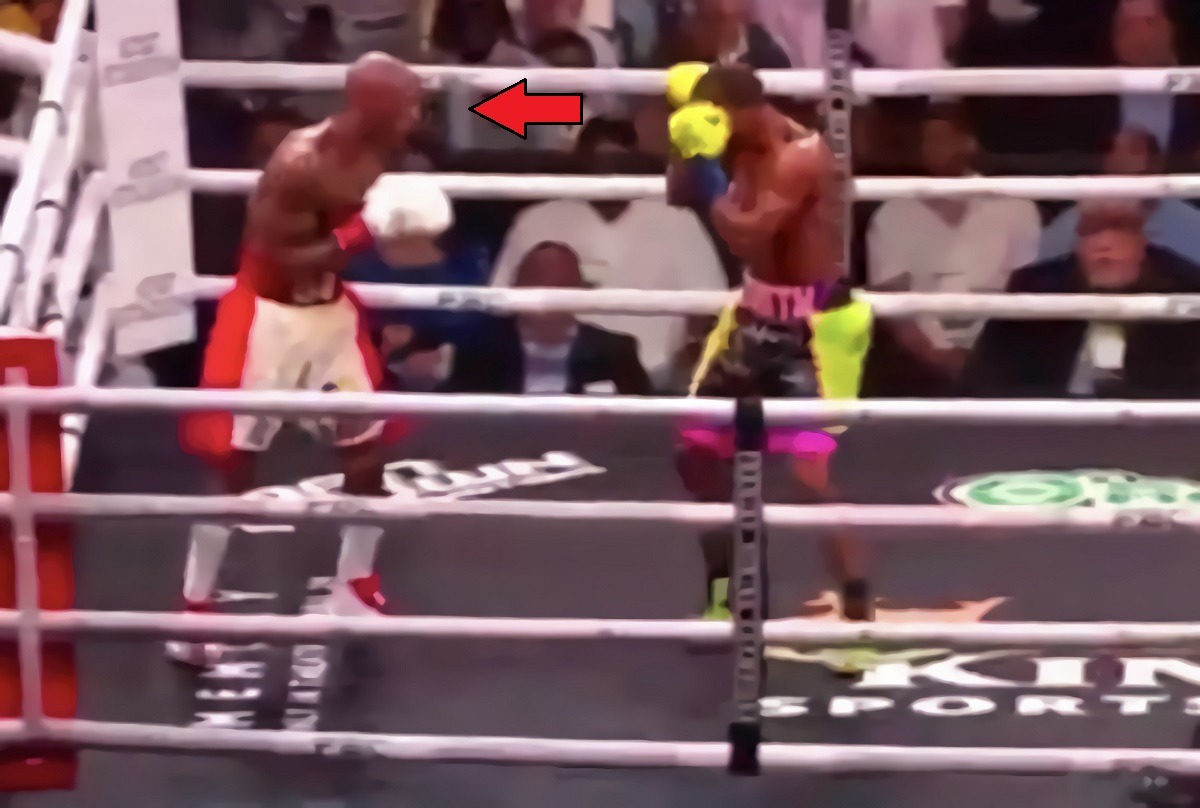 It might be time to start calling him the 'Orbital Bone Snatcher', because once again Errol Spence has destroyed an opponents eye socket. In what was a one sided matchup that ended in a TKO victory, Errol Spence dominated Yordenis Ugas, and give him an eye injury wearing contacts won't fix.
The Moment Errol Spence Broke Yordenis Ugas' Orbital Bone
During the 7th round Yordenis Ugas' orbital bone was broken by an Errol Spence uppercut. Right after it happened Ugas was noticeably panicking anytime Spence got near his eye area. Miraculously he went 3 more rounds with the risk of going blind at any moment. If remember when Canelo broke Billy Joe's orbital bone their match was immediately ended. We included a close up shot Ugas' eye injury below, so you fully grasp how severe it was.
Celebrities React to Yordenis Ugas' Broken Orbital Bone vs Errol Spence
Naturally the brutal moment had social media buzzing. Everyone noticed the stinging uppercut that damaged Ugas' facial structure.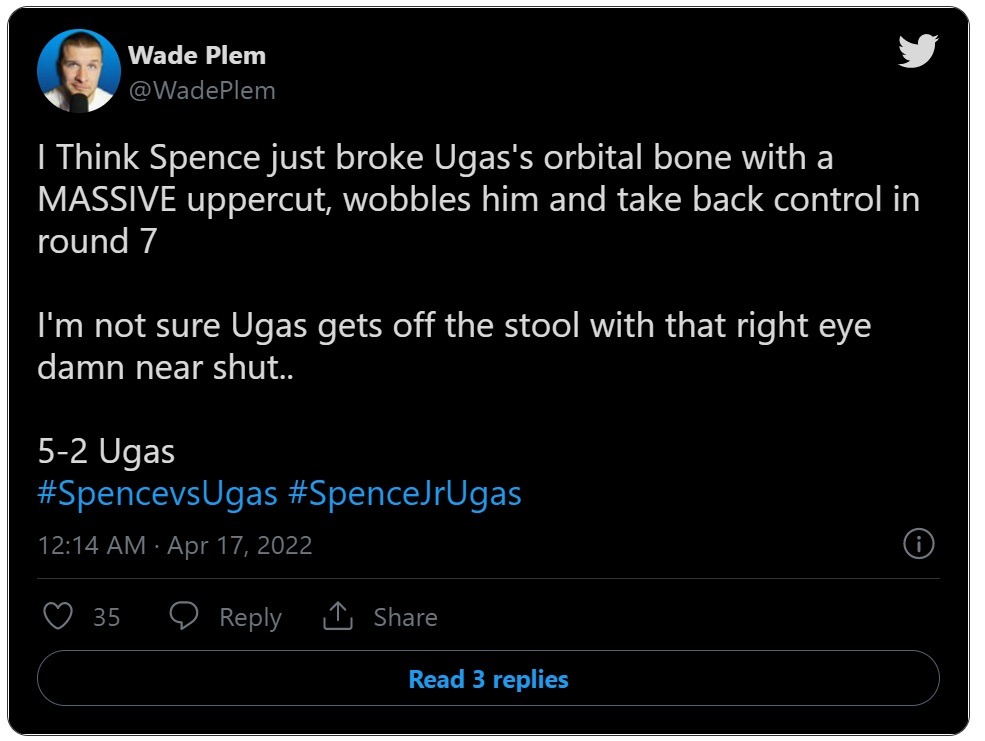 Here is the close up shot of Yordenis Ugas' broken orbital bone, ouch.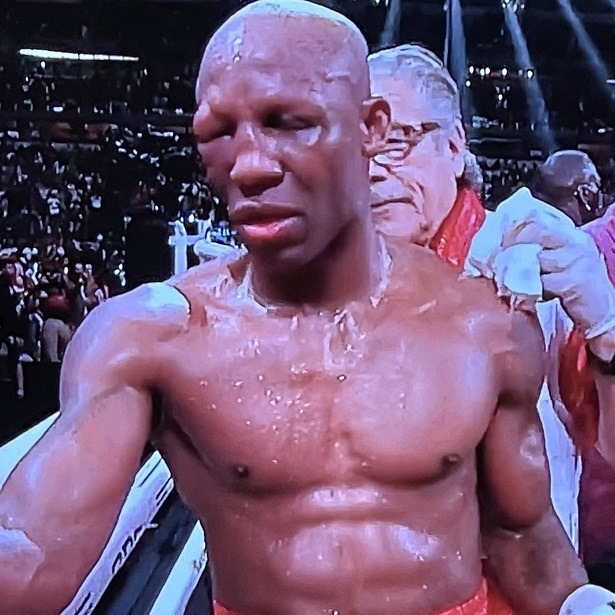 Did Errol Spence Retaliate to Yordenis Ugas' Dirty Punch in the 6th Round by Breaking His Eye Bone?
What's interesting about this situation is that in the 6th round Yordenis Ugas hit Errol Spence while his mouthpiece was out. Naturally you would assume that he probably felt some type of way about that dangerous punch, which is one of the unwritten rules of boxing. Similar to how every basketball player knows you never dive towards an opponents legs, boxers know you never hit opponents when their mouthpiece is out.
Some people on social media believe that incident may have been the motivation behind Errol Spence breaking Yordenis Ugas' eye socket.