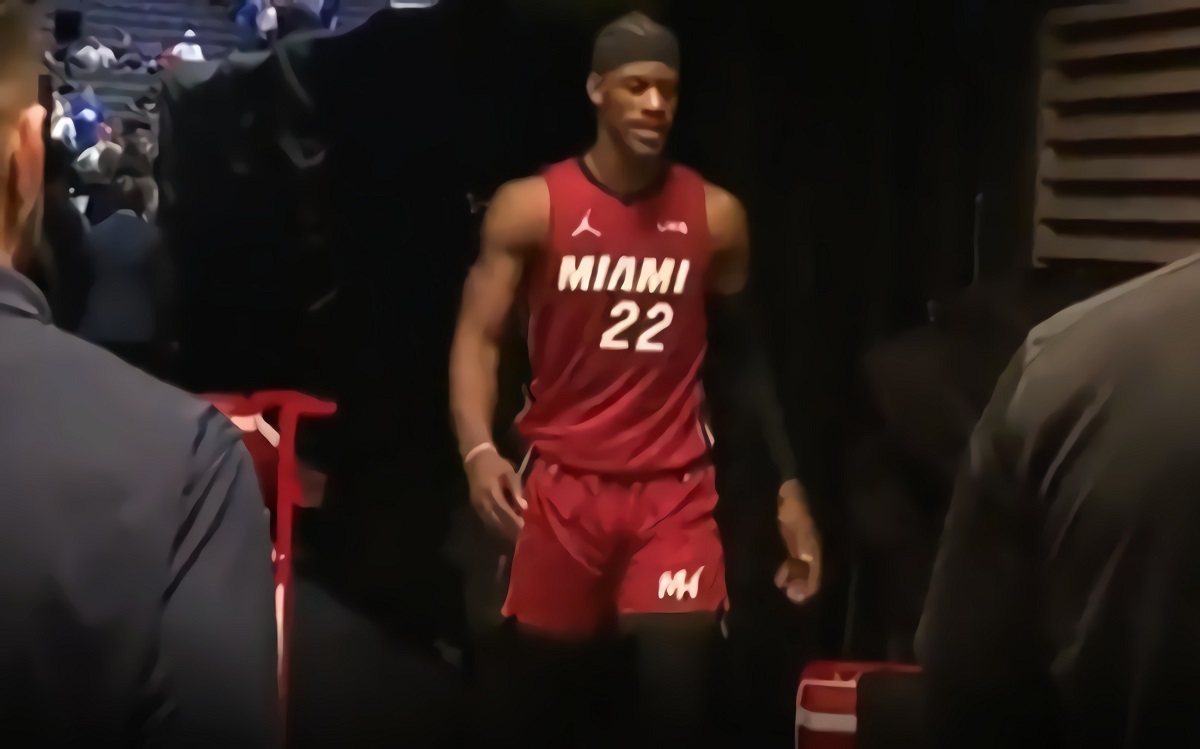 3 years ago Jimmy Butler was wearing a Philadelphia jersey forming a formidable big three with Joel Embiid and Ben Simmons. With a core consisting of the three young superstars it seemed Philly's future was bright as they dominated all season long. In the playoffs they were literally one basket away from making the Finals, but came up just a little short due to Kawhi Leonard's miracle shot. Sadly the trio would never get a chance at another playoff run as Sixers management decided not to re-sign Jimmy Butler. The strange situation is back in the news after Jimmy Butler dissed Tobias Harris while leaving Sixers arena in Game 6.
Why Did Sixers Choose Tobias Harris over Jimmy Butler? Details on Why Jimmy Butler Dissed Tobias Harris After Game 6
Ben Simmons possibly became a cancer to the Sixers franchise long before the general public released it. His seemingly lazy work ethic allegedly created a situation similar to what happened between Andrew Wiggins, Karl Anthony Towns, and Jimmy Butler in Minnesota. Multiple reports allege that Jimmy Butler demanded that Philadelphia trade Ben Simmons for reasons unknown.
These allegations happened during a time when people were still confident that Ben Simmons was on pace to be the next Lebron James. Based on the rumor Sixers management foolishly believed Ben Simmons' upside was more important than Jimmy Butler's feelings. In the end Sixers decided that instead of re-signing Jimmy Butler they would keep Ben Simmons and max out Tobias Harris instead. After Heat destroyed Sixers in Game 6 Jimmy Butler said, 'Tobias Harris over me' while walking to the locker room. For him this series was poetic justice, and throwing shade was icing on the cake.
During the Eastern Conference Semifinals Jimmy Butler averaged 27 ppg, 7.5 rpg, 5.5 apg. He increased his regular season scoring output by around 6 points. On the contrary Tobias Harris averaged 16 points per game, and was mostly non existent when Sixers really needed a basket in crunch time. Harris proved once again that he isn't worth his massive contract, while Butler proved he is worth more than a max contract.
Jimmy Butler saying 'Tobias Harris over Me' will sting Sixers fans for a long time. If he was still in Philly they would surely be in the Eastern Conference Finals right now. It's crazy how badly Ben Simmons damaged 'The Process' during his tenure with 76ers.