Kendrick Lamar is one of the deepest rappers ever when it comes to writing songs that truly evoke emotions in people. Using his incredible knack for being able to tell stories through his rap, Kendrick Lamar shocked the world by rapping about a LGBTQ topic. On the song 'Auntie Diaries' Kendrick Lamar talked about transgender people in his family and society. However, certain lyrics from the song have landed him in some controversy.
Social Media reacts to Kendrick Lamar's Homophobic Slur Lyrics in 'Auntie Diaries'
In the song 'Auntie Diaries' Kendrick Lamar was trying to be authentic by not holding back on the tone of his delivery. Since he wanted to make the environment of his song feel real he used a derogatory word that many people have heard in real life. In the lyrics of 'Auntie Diaries' Kendrick Lamar said the F-word gay slur. On the song he says 'F*****, F*****, F*****. We didn't know no better'.
Kendrick Lamar was just talking about person who wasn't properly educated on how hurtful the word is to some people. Despite him not using the word in a derogatory manner, some people are still unhappy he used the word. Many people feel he has opened Pandora's box by giving people an excuse to use the word.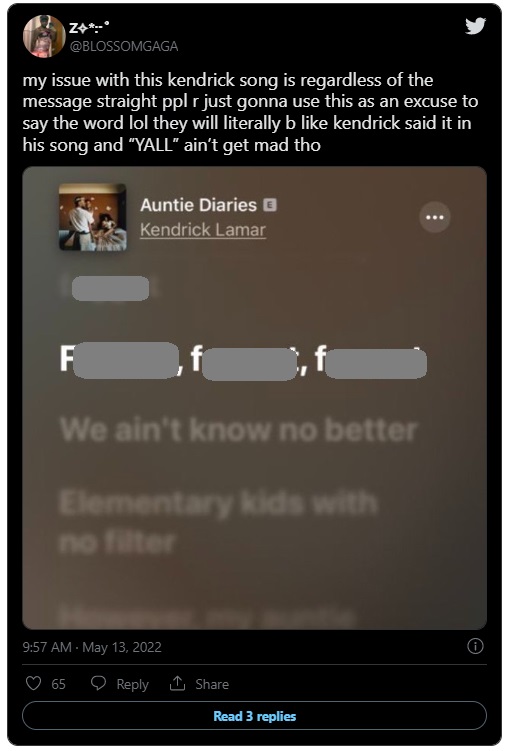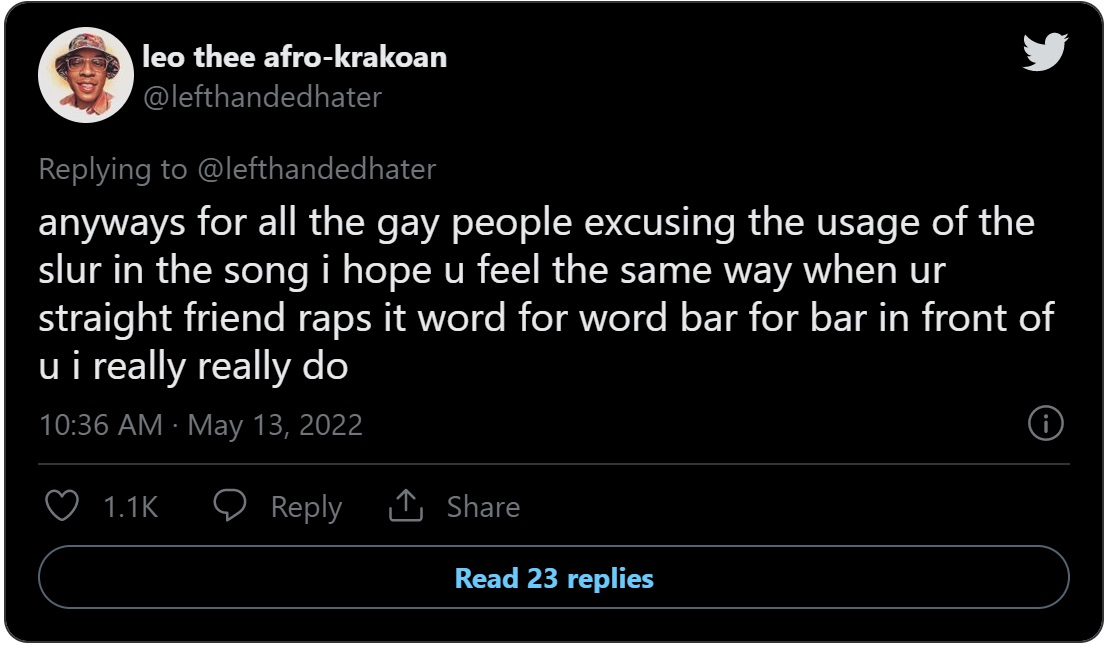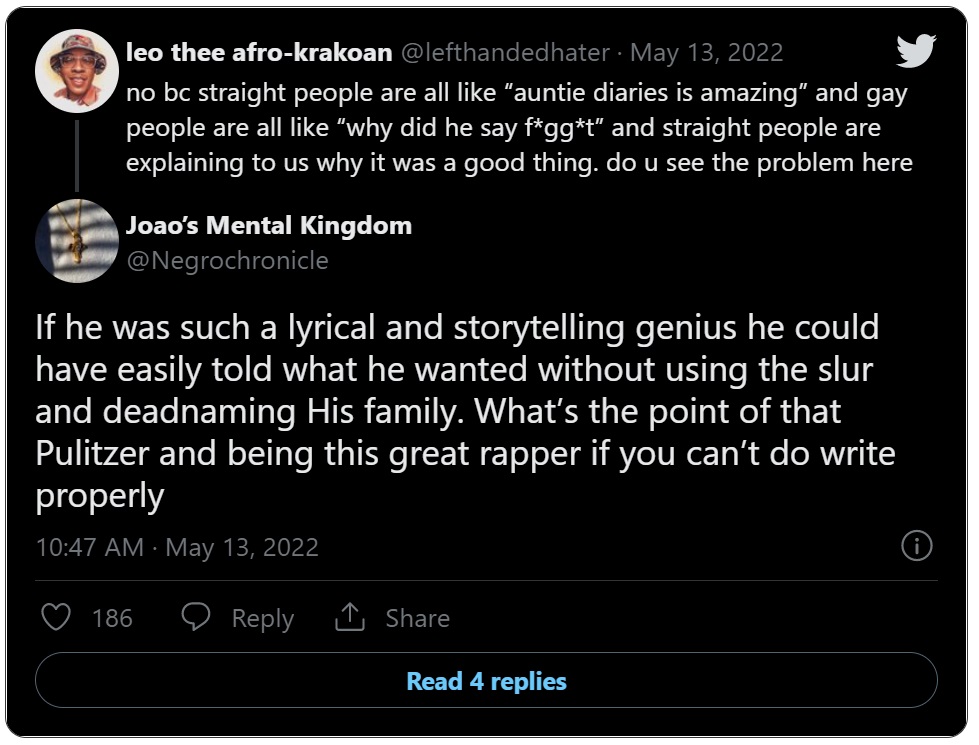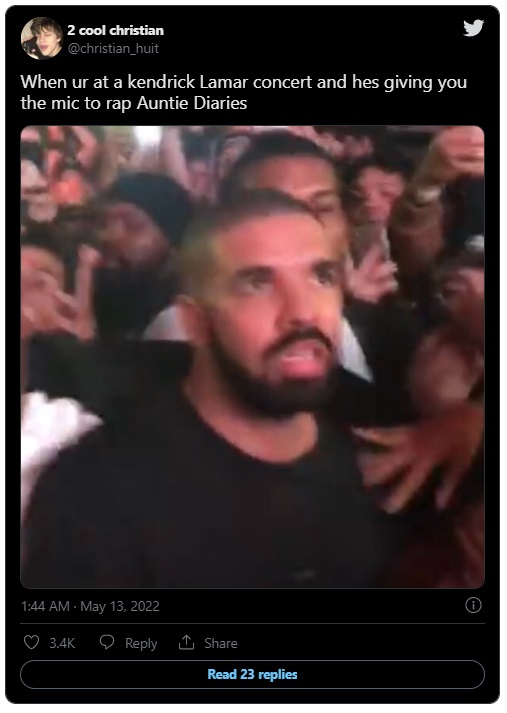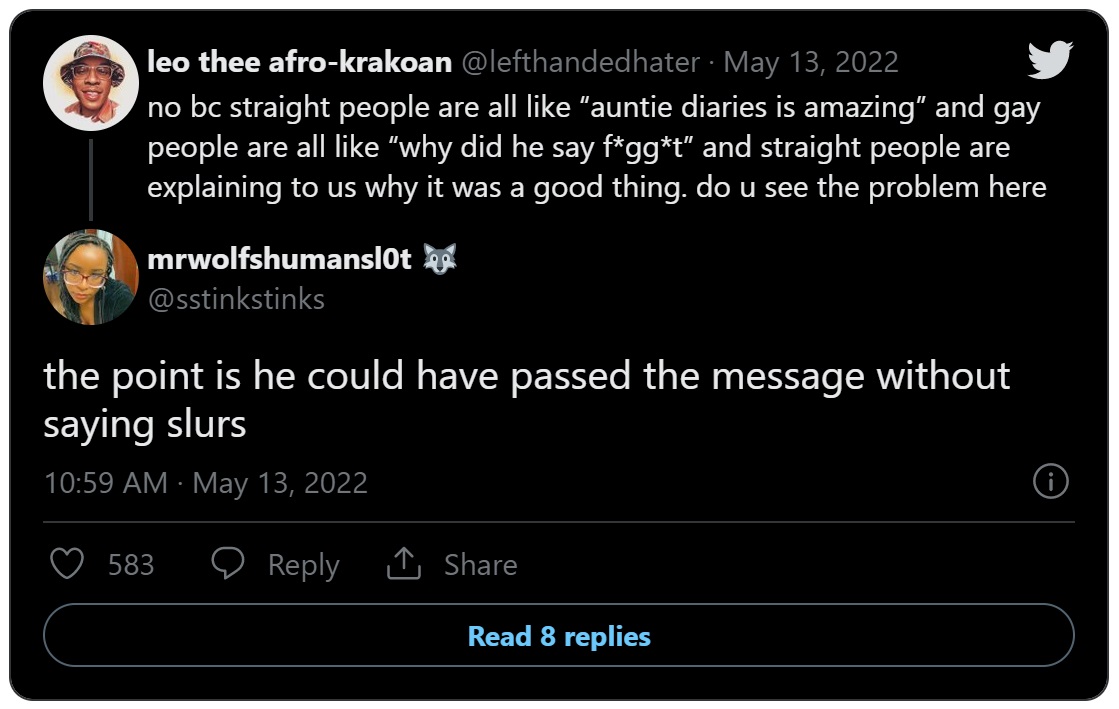 What is 'Auntie Diaries' About?
Given that Kendrick Lamar's songs are so deep, the actual meaning of them is often times based on personal interpretation. With 'Auntie Diaries' the same remains true, but there are certain things about the lyrics that make meaning a bit easier to infer. The true meaning of Auntie Diaries seems to be about Kendrick Lamar's aunt and cousin becoming transgender despite being very religious. In the song he describes the situation as choosing humanity over religion.
As such the general message of 'Auntie Diaries' seems to promote acceptance and intersectionality towards the transgender community. Naturally this situation is quite the conundrum, because 'Auntie Diaries' is technically a pro-trans ballad, yet still a section of the LGBTQ community is offended that Kendrick Lamar's gay slur lyrics. This could end up being a situation where the true message gets lost behind a controversial choice of delivery.