In the hip-hop world it's always a great thing when you see hip-hop legends hanging out together. There's just this genuine vibe about it that makes for some of the greatest pictures ever. This held true with a recent picture of Noreaga and Jay Z. However, it received some strange criticism as well.
New Picture of N.O.R.E aka Noreaga with Hov aka Jay Z in 2022 Goes Viral
The viral picture of Noreaga N.O.R.E. with Jay Z has some expected and surprising reactions on social media. Most people thought it was legendary seeing them together. However, some people thought it looked like Noreaga is a Jay Z groupie due to how it was captioned, and the expression on his face.
In the post Noreaga added a comment saying,
"When you tell the Yalla to pull up and he does!!!! Drinking Ace with the owner yalla. That's another B. Great meeting Hov."
It sounded like NORE was honored to be in Jay Z's presence considering the incredible things he accomplished, and did for hip-hop. However, to many people it seemed like Noreaga was giving off groupie vibes towards Jay Z. It didn't help that he had the facial expression of someone meeting their idol for the first time. Take a look.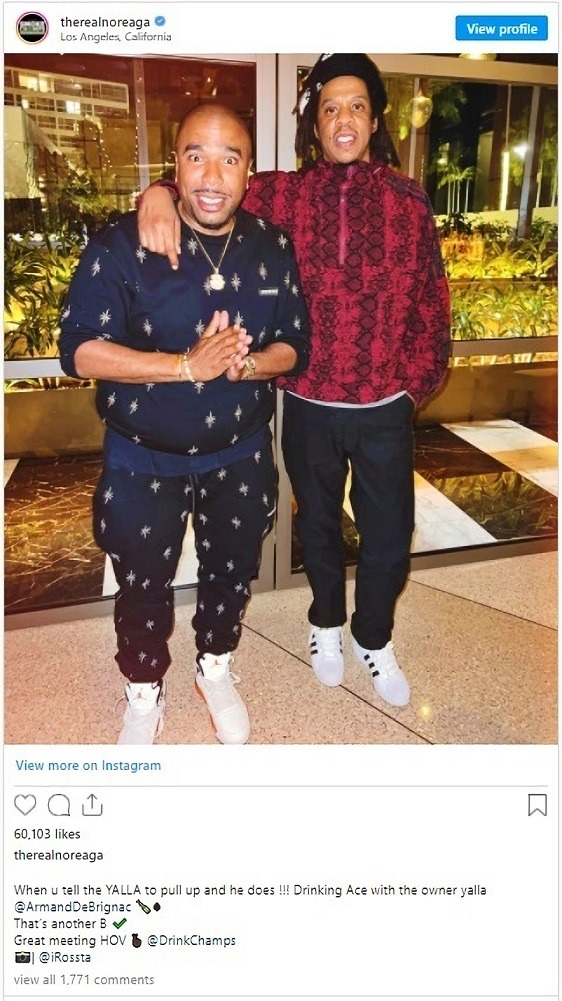 The cool thing about Jay Z is the fact that it seems like all the money never changed him in terms of being down to earth. He's always seems to be humble, and never look down upon his peers that weren't able to achieve his same level success and wealth.
Hov taking the time to meet up with Noreaga is just another example of that. How crazy would it be if they did a surprise album together?