Lil Durk has had his fair share or run ins with the law, so he knows what keeps you out of trouble and what can get you locked up. In a viral post Lil Durk revealed why he doesn't act tough to look street on social media anymore.
For him the answer is very simple, his number one goal now is not to go to jail. To achieve this goal Lil Durk doesn't act street on social media, because he is the streets.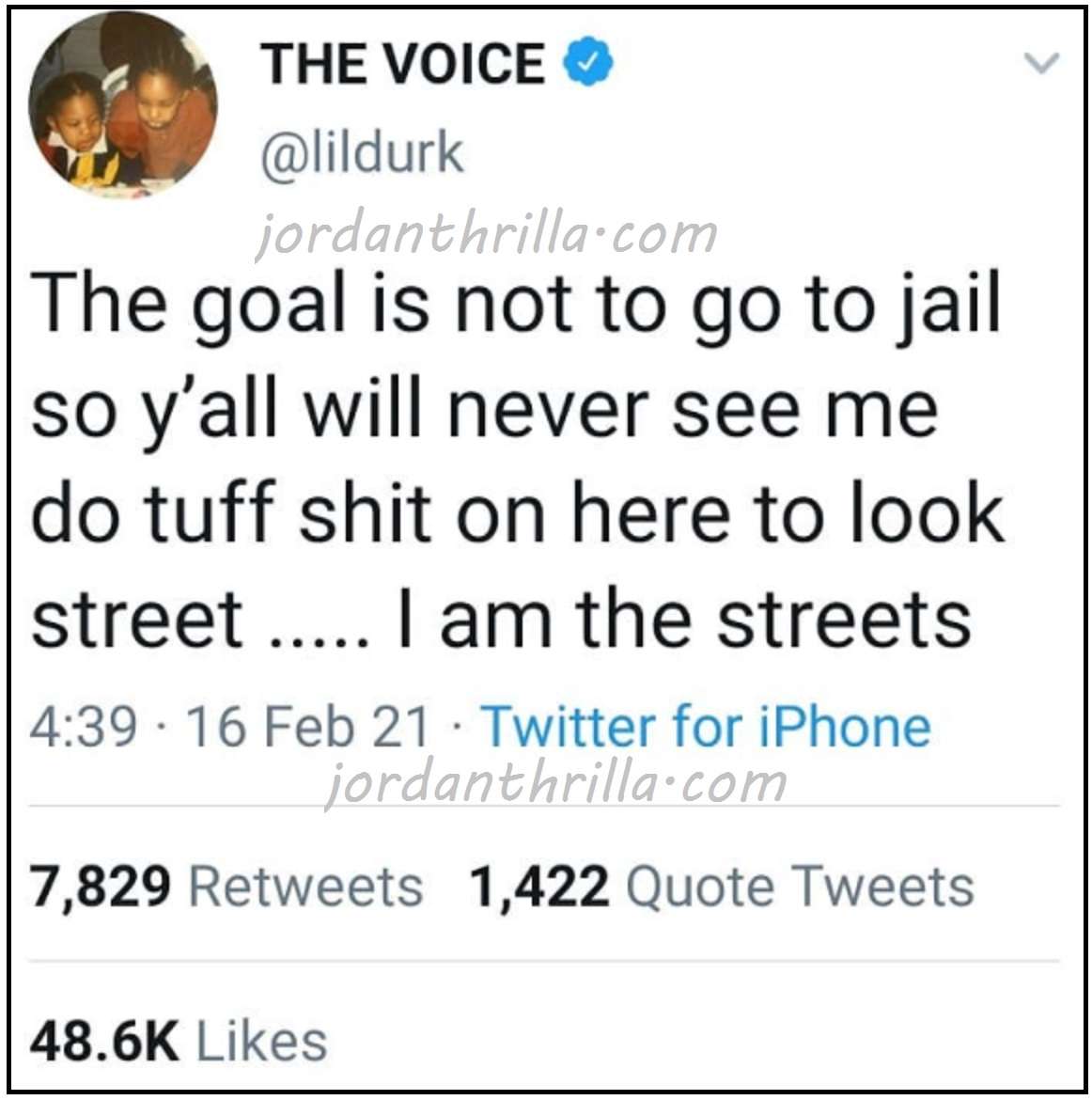 This goes back to one of Lil Wayne's most popular rap lines, "Real G's move in silence like Lasagna".
If Lil Durk continues to lay low with street stuff he probably won't get in trouble with law again. With all the success he's having now, he's playing the game smart.
Author: JordanThrilla