Sad news is spreading on social media after it was announced that Winona Brooks aka Lil Bo Weep is dead at 24 years old. Her death was confirmed by her collaborator "Smrtdeath" on Twitter. In that message she wrote, "Rest in peace Winona" and added a picture of her.
Did Lil Bo Weep Overdose? Details About Winona Brooks aka Lil Bo Weep's Cause of Death
At the moment Lil Bo Weep's official cause of death has not been revealed. However, there are unconfirmed rumors spreading on social media that Lil Bo Weep overdosed on drugs. Hopefully that isn't the case, because overdoses have led to so many deaths in music industry in recent years, especially with rise of drugs being tainted with fentanyl.
Take a look at some celebrity reactions to Lil Bo Weep's death.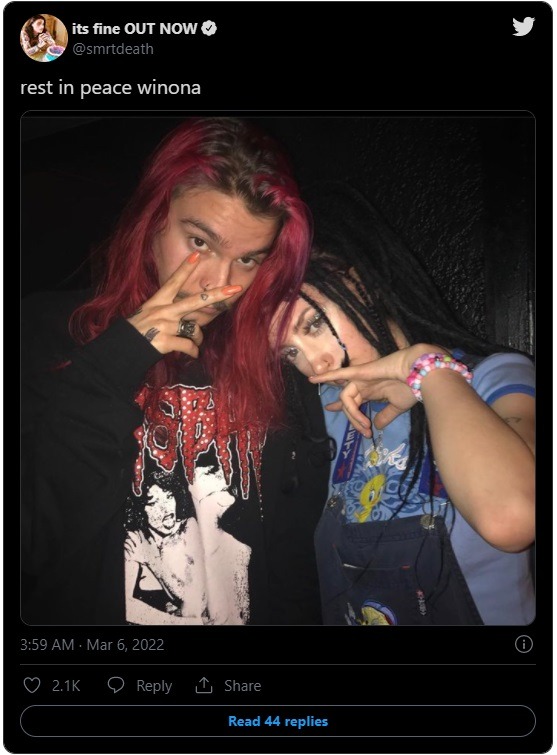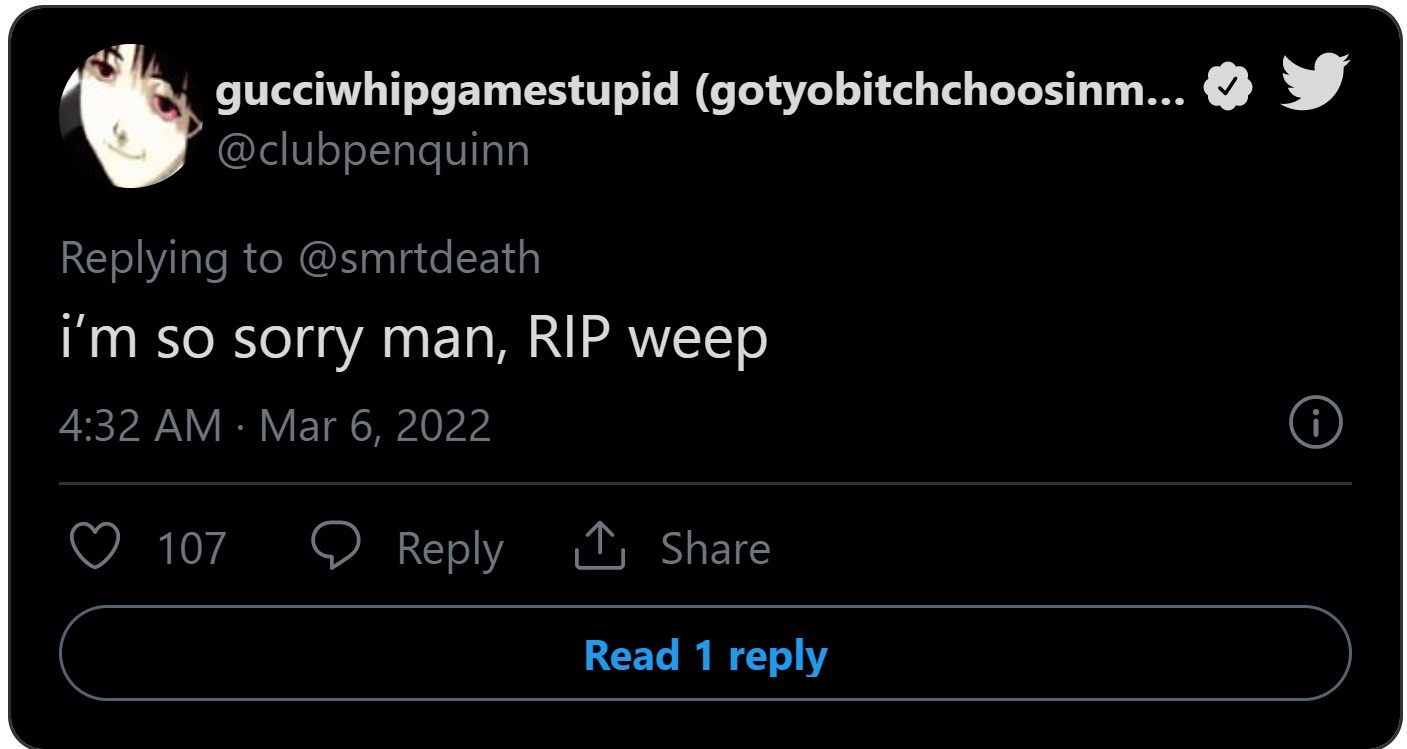 Lil Bo Weep's legacy in Music
Lil Bo Weep's real name was Winona Brooks. She rose to fame on YouTube and other social media platforms, and became well known in the emo rap genre. Some of her biggest hits are "Can not fight Away my Hell" and "I Wrote This Song 4 U". Her music was brilliant at conveying the emotions she was feeling while making her songs.
RIP Lil Bo Weep, and prayers up for her family.