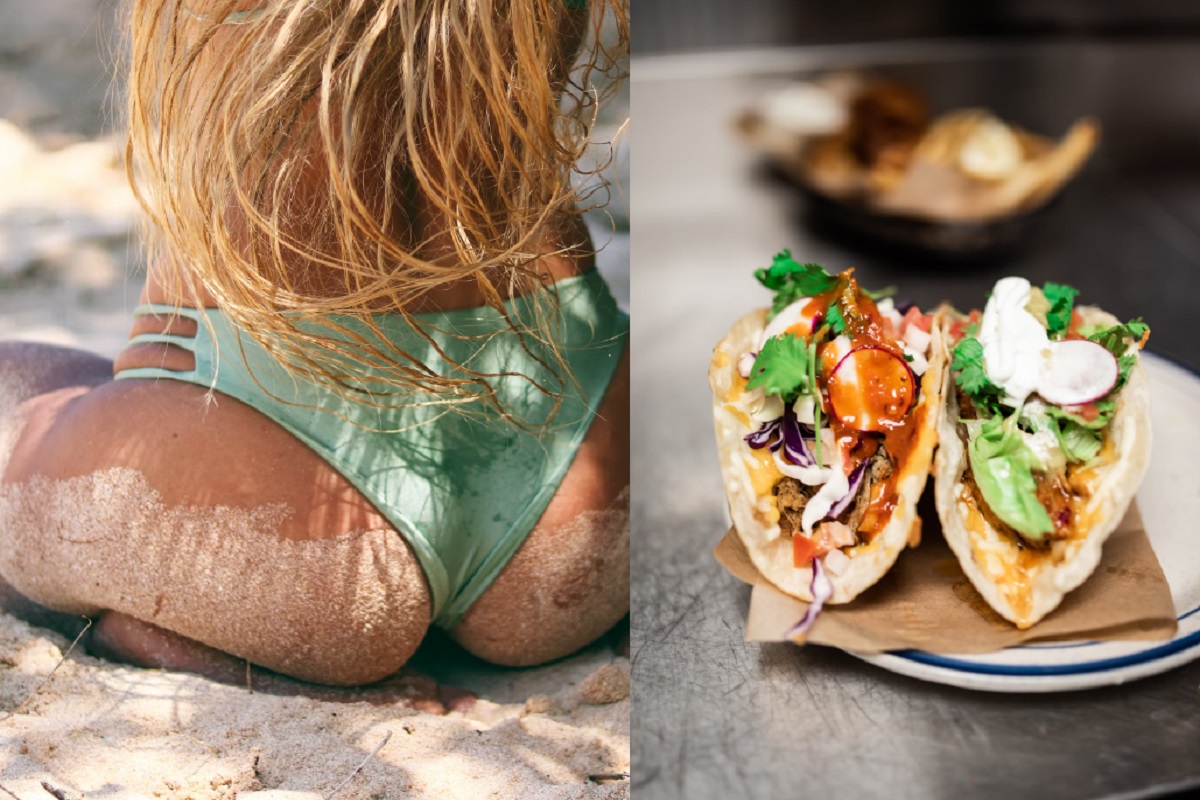 Tacos are one of the tastiest foods on the planet of Earth. People of all races, cultures, and nationalities like Tacos. Usually people use their hands or utensils to eat Tacos, but in 2022 people have found a new and nasty way to enjoy the legendary food.
Butt Plug and Tacos? Person Using Butt Plug to Eat Tacos Goes Viral
When you think of eating food most people never think of mixing their meal with something that goes inside your rectal cavity. However, in the crazy times we live in people can find new ways to be nasty and resourceful at the same time. A photo going viral shows a person who used a butt plug to hold a taco they were eating.
As you'll see below they folded rubber looking end of the butt plug to perfectly hold the taco.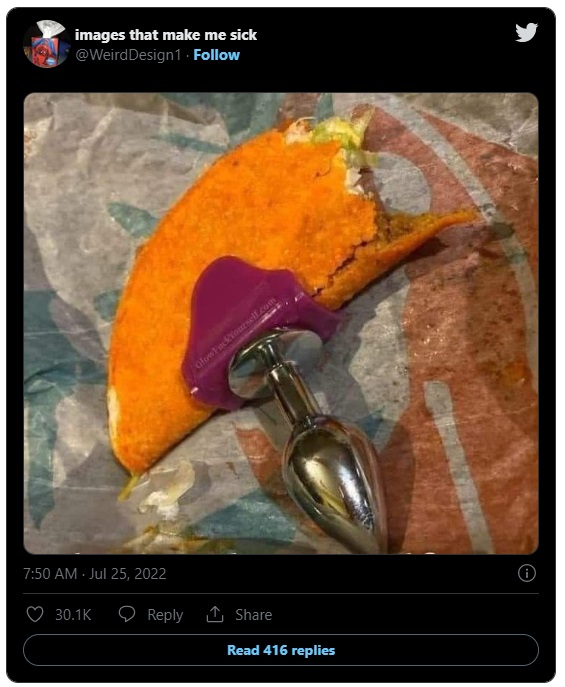 The only thing we could think of after seeing that photo is that old viral video of the man who put a dancer's butt plug in his mouth at a club. He seems like the type of person that would use a butt plug to eat a taco.
Taco Bell is a master of finding new ways for people to eat tacos. However, this is one idea most people would hope they never try to incorporate into a marketing scheme.
Imagine catching an E.coli bacterial infection, because you wanted to use a butt plug to eat a tasty taco.