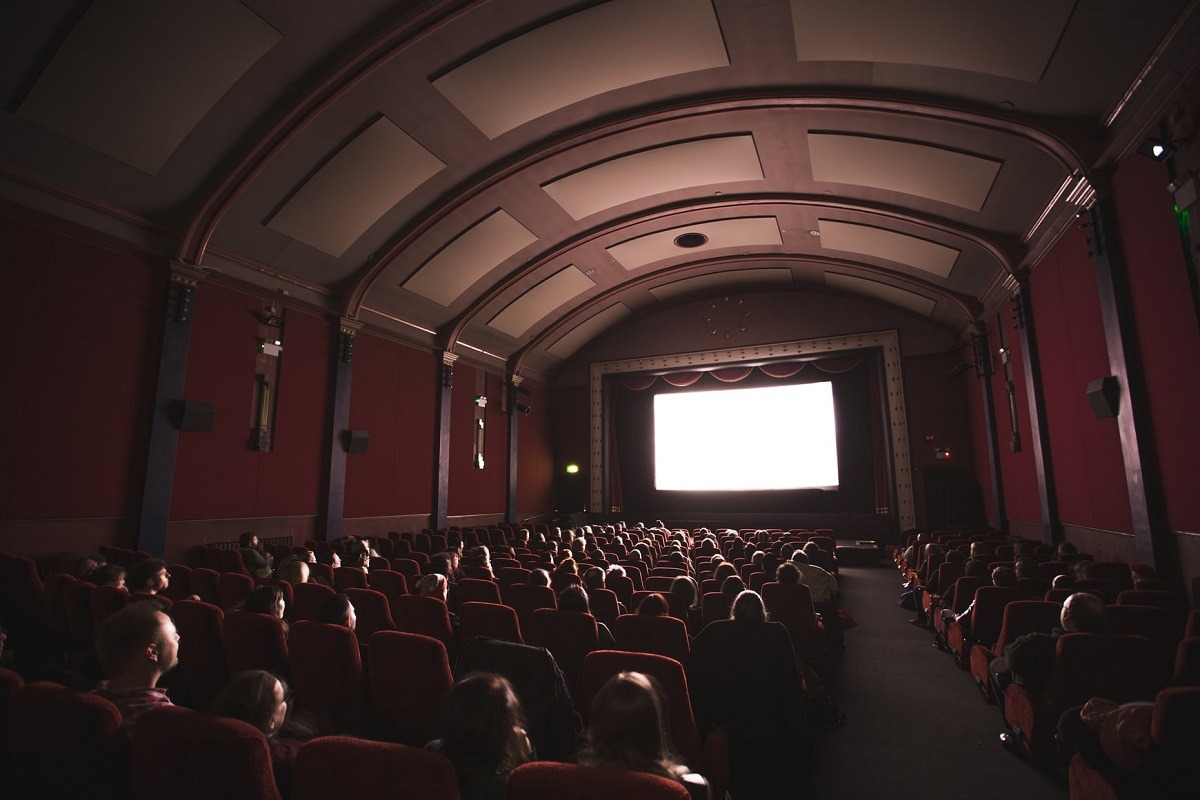 If you've looked at the reviews for the new Morbius movie recently then you've probably noticed majority of them are talking about how bad the movie is. Some people predicted it wouldn't be a good movie after learning Jared Leto would be the lead actor, and now many people agree with that sentiment. Among the criticism of Morbius are mentions of the bad special effects, lackluster story line, and unfulfilling character development. Essentially a dull mass of wasted potential.
Woman's Story about 4 Morbius Tickets Goes Viral
The Morbius movie is so bad that it has led to people telling hilarious stories about how the flim impacted their personal lives. One of the jokes that stood out most was a woman's tweet about Morbius tickets causing damage to her car.
You know how people say leaving something valuable visible inside your car increases the chances of someone breaking into it? Well apparently people are breaking into cars to get rid of Morbius tickets, that's how bad the movie is. In the woman's tweet she revealed her car was broken into, and the car thieves left 4 Morbius tickets. In the tweet she wrote, "Be careful out there everyone. I had 2 Morbius tickets in my car and someone broke in and left 4 more".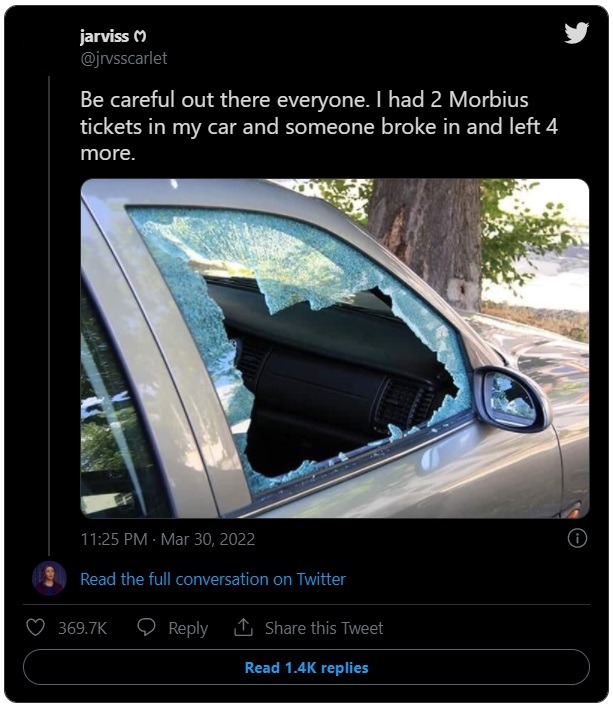 Some people are saying Morbius is so bad that watching the trailer was more entertaining the movie. The movie is very different from what you see in the trailer in terms of the actual storyline, which some people feel is a bit deceiving.
MCU spinoff movies like Morbius never seem to do that well with fans, so it's not surprising it has gotten such a negative response. The movie had so much potential, because Morbius is like Batman accept he actually has bat powers. They had the opportunity to make a horror-action anti-hero type of film, and dropped the ball.
If you haven't seen Morbius yet you should probably check it out despite all the negative reviews. Sometimes what others don't like you can find amazing. We've all had a moment where we watch a movie can't understand why everyone else hates it.