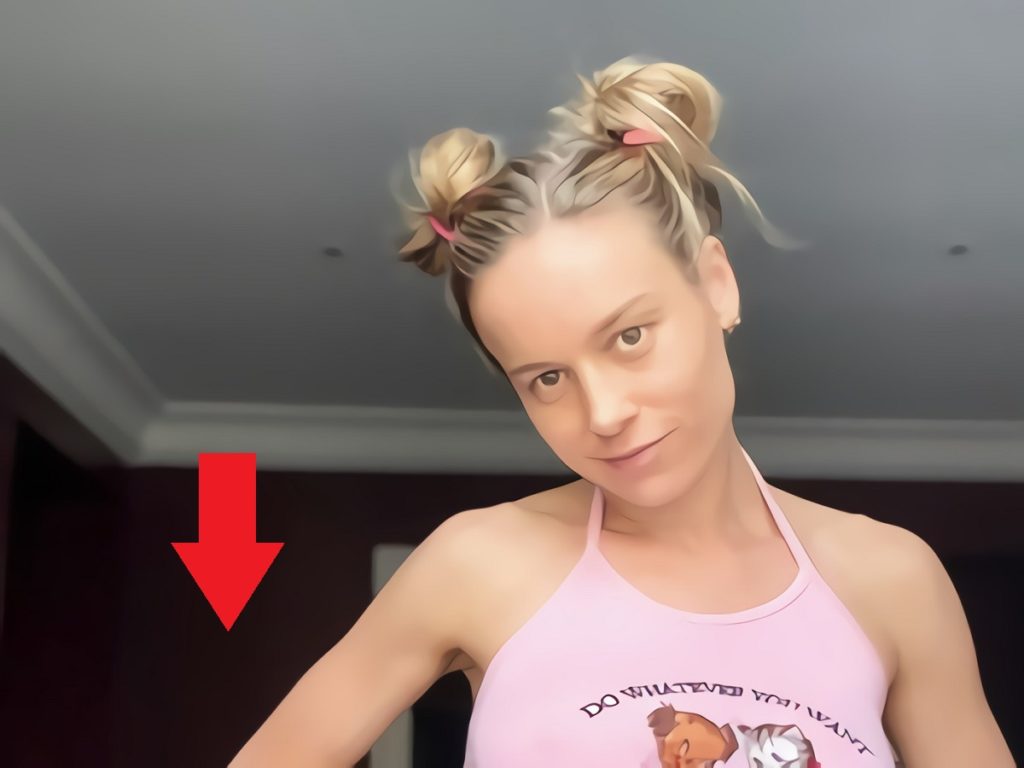 Brie Larson woke up this morning with the urge to show off her hair on social media, and it led to some peculiar reactions. When celebrities post photos people always pay attention to details, so people noticed some very intricate details about her pictures. Now Brie Larson's chest and arm veins have become a topic conversation.
Is Brie Larson Using Steroids? Brie Larson's Arm Veins and Chest Go Viral After 'Space Buns' Hairstyle Photo
Recently Brie Larson posted a photo on Twitter with a caption saying "Are space buns my new everyday look?". Brie Larson's space buns hairstyle appears to be inspired by anime cartoons like Sailor Moon, which made the style popular in some circles. However, it wasn't her hair that some people noticed, rather it was her chest area and arms. It appears Brie Larson wasn't wearing a bra in the photo, and her shirt was a bit thin.
People on social media noticed that they could see Brie Larson's chest area through her shirt. In addition many people were mentioning how Brie Larson's arm veins looked a bit unnatural for a woman. Some people are convinced the large veins in her arm are proof of the conspiracy theory Brie Larson is using steroids to maintain her ripped figure. Take a look and you be the judge.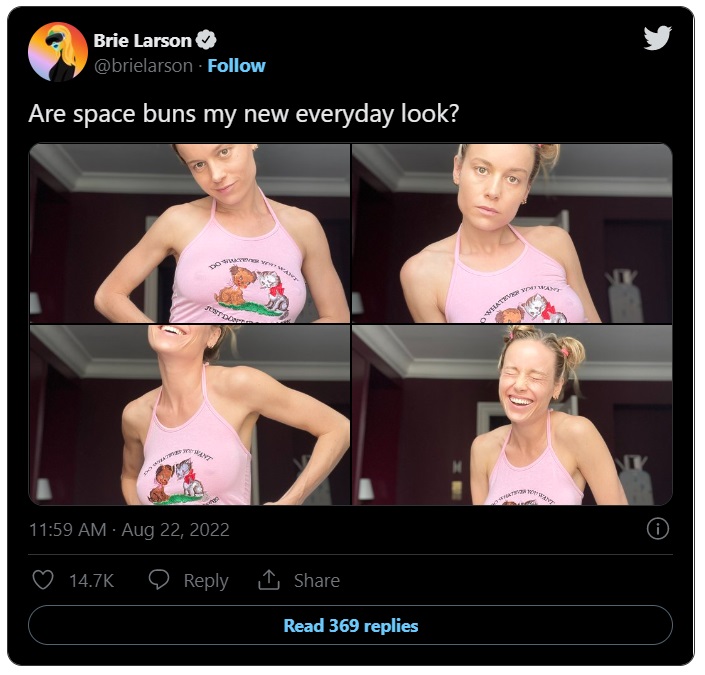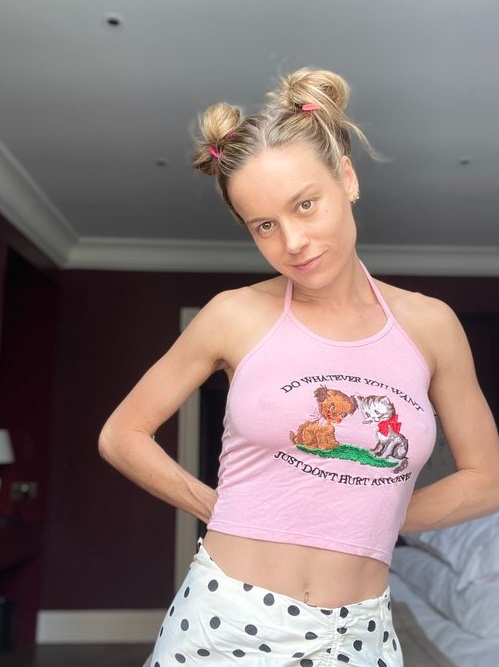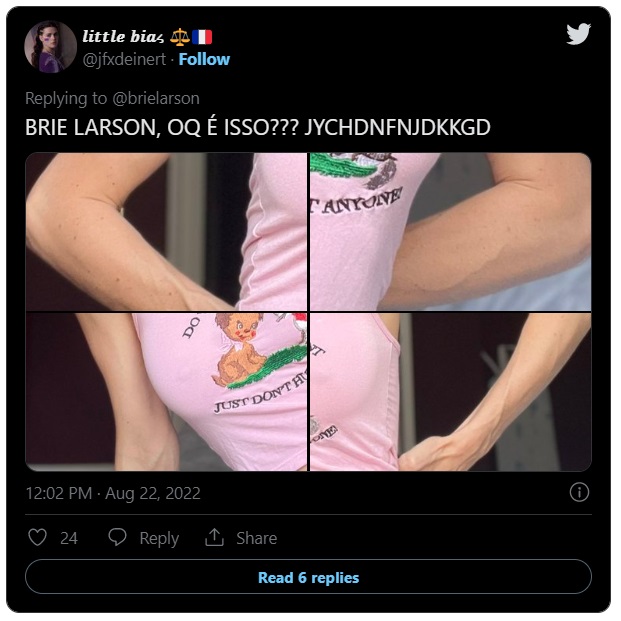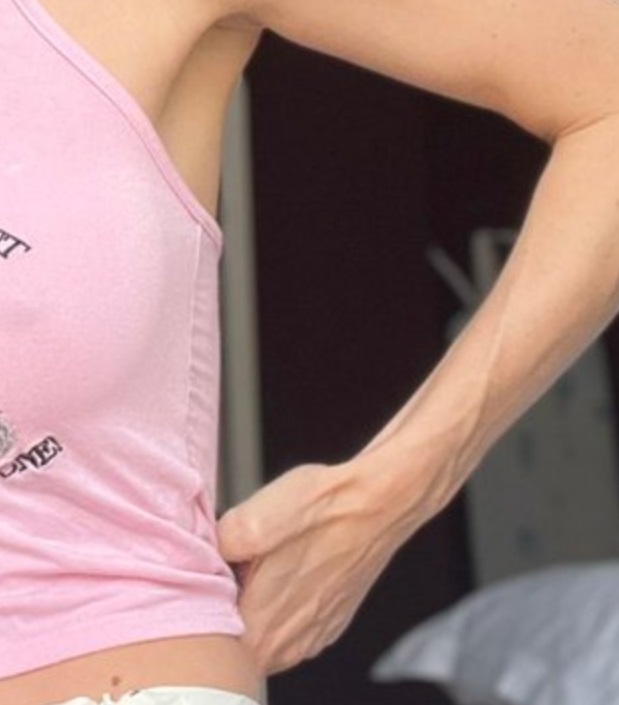 It's not often you see women with arm veins like that. In many cases when a woman has large veins in the arm area she's taking some kind of unnatural supplement to stay in shape, which might be why the pictures have fueled these conspiracy theories. It's possible she's just naturally like that from being fit, as there is no concrete evidence supporting the Brie Larson steroids conspiracy theory.