Social media is going off on Kerry Washington after she tweeted Prince Philip and DMX are in Heaven talking to each other. When Buckingam Palace announced that Duke of Edinburgh Prince Philip is dead at age 99 many people mourned his loss. However, on social media two groups whom were negatively impacted by Prince Philip during his time alive responded to the news in a different manner. In particular Irish Twitter and Black Twitter reacted to Prince Philip dead by posting tweets showing they feel indifferent about his passing.
However, it seems she didn't get the memo, because Kerry Washington posted a tweet about DMX and Prince Philip's deaths saying, "Anybody else wondering what DMX and Prince Philip are chatting about together at the pearly gates? My love to both their families. My they both rest in peace". Kerry Washington saying DMX and Prince Philips are in the same place in Heaven started a frenzy on Twitter. Eventually Kerry Washington deleted her tweet about Prince Philip and DMX amid the growing chaos.
Take a look at some viral reactions to Kerry Washington's Tweet about Prince Philip and DMX's death.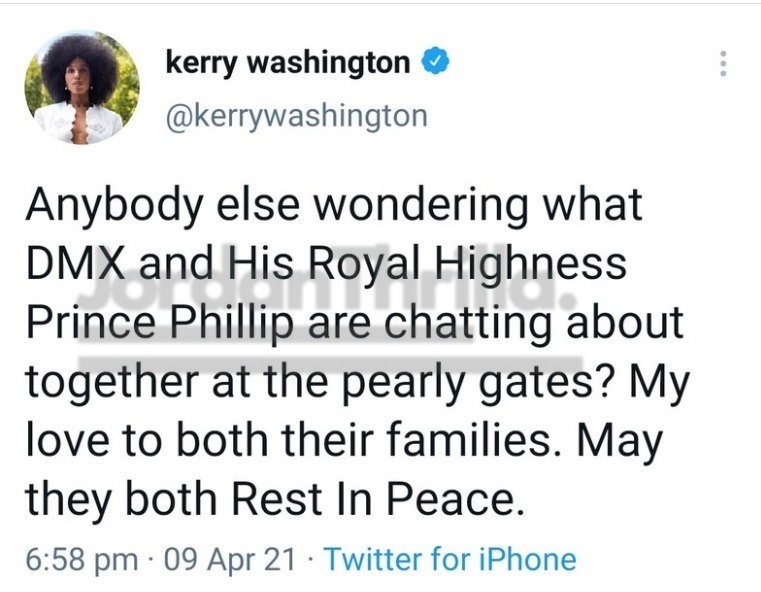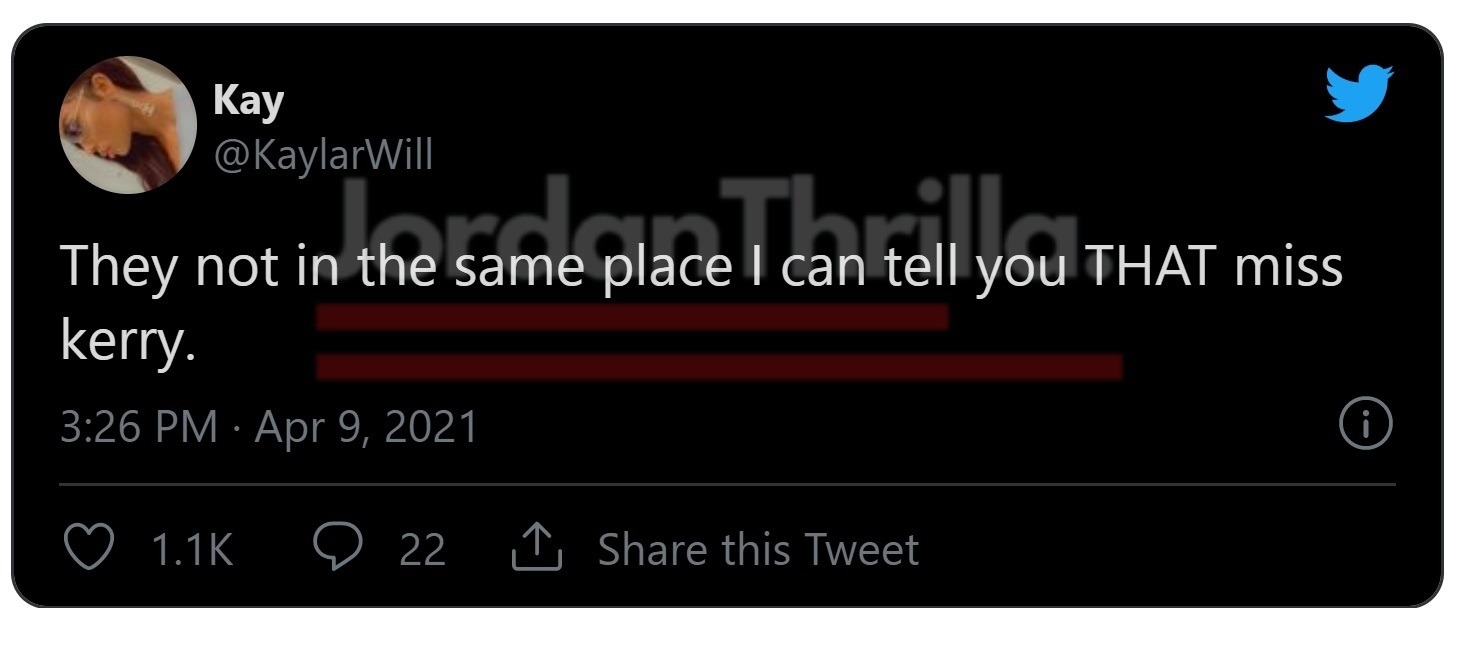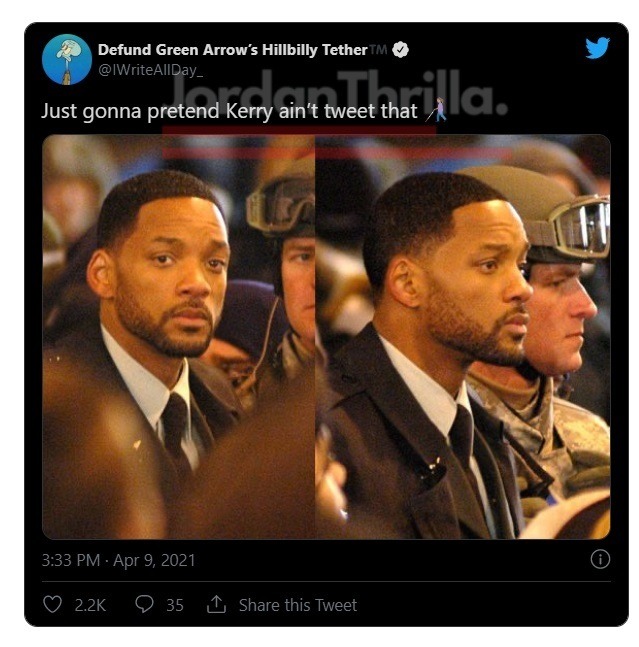 kerry no more tap dancing for a yt man scandal ended 3 years ago pic.twitter.com/96ftOOm9rH

— kaye (@tegcnsprice) April 9, 2021
The TL to Kerry Washington: pic.twitter.com/rBTxGn2Yfl

— Queen Koopah Foopah (@ThoughtsByJae) April 9, 2021

Kerry Washington's tweet was definitely a good hearted gesture, but perhaps she doesn't know of the controversial history England has with Irish and black people.
Nevertheless, it's clear she didn't intend to alienate or offend anyone, because she quickly deleted the tweet once she noticed the controversy it was causing.
Author: JordanThrilla Staff