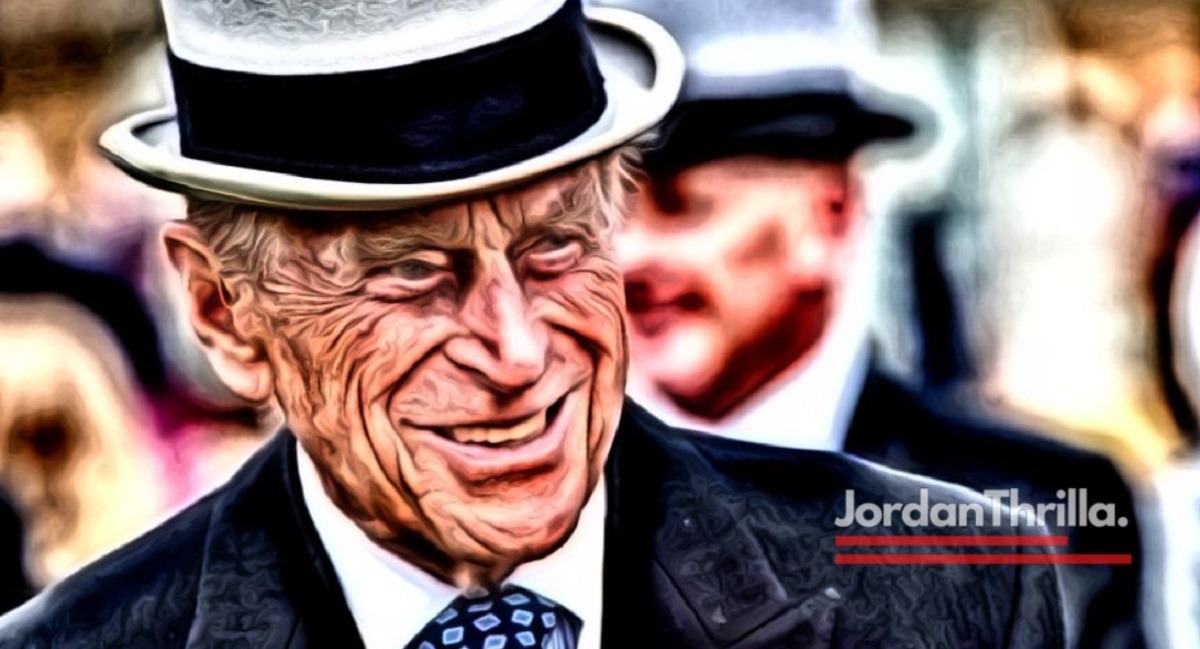 When Buckingam Palace announced that Duke of Edinburgh Prince Philip is dead at age 99 most of the world mourned his loss. Reports say he died peacefully at Windsor Castle. However, on social media people that were negatively impacted by Prince Philip during his time alive are responding to the news in a different manner, and many people are surprised while some are not so surprised. Irish Twitter and Black Twitter reacted to Prince Philip dead by posting tweets showing they feel indifferent to his passing.
It was just a few weeks ago that Meghan Markle revealed the Royal Family was allegedly racist towards her mixed son, and allegedly won't allow him to be part of the royal family. Her revelation sent shockwaves through the world. The Royal Family denies being racist, but Meghan Markle remains adamant about her statement. What might be lesser known to the general public is why Irish people aren't fond of the Royal Family.
What Did England Do to Irish People?
In 1649 English parliamentarian Oliver Cromwell invaded Ireland with the New Model Army. He was infamous for using very brutal tactics to take over most of Ireland by 1652. The official numbers say Cromwell's army murdered 3,500 Irish people, which included soldiers, civilians, and even priests.
In another operation called "Banner", which started in August 1969, the British Military murdered 307 Irish people, half of which were innocent civilians.
As you can see there is a controversial history between the Royal Family and Ireland. It even impacted the Brexit. Take a look at Irish Twitter and Black Twitter reactions to Prince Philip dead.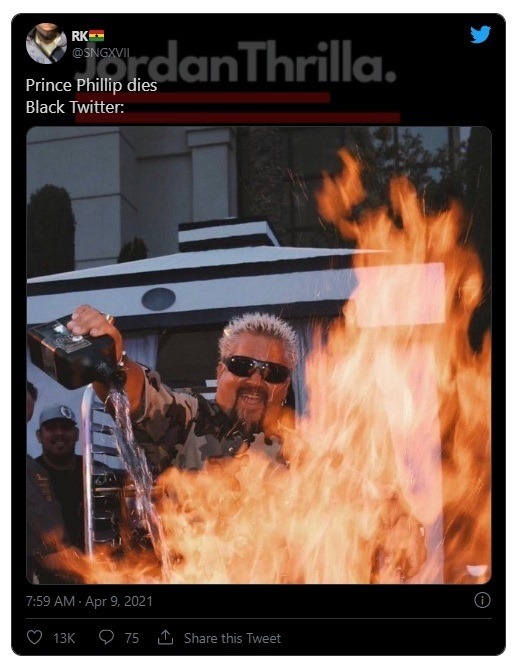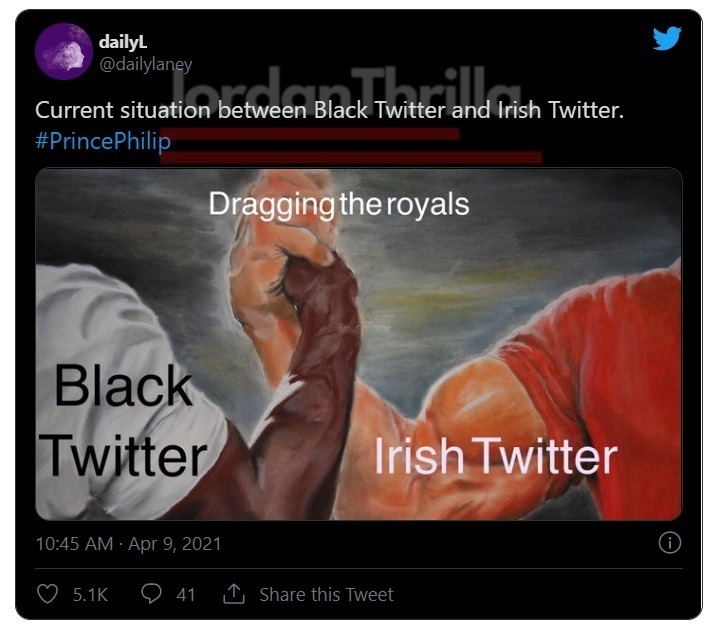 It's clear there is no love lost between Irish people, Black people, and the Royal Family even in Prince Philip's death. People from Ireland won't forget what happened to their country at the hands of England, and Black people won't forget how Meghan Markle claimed the Royal family was racist toward her and her son due to the color of their skin.
Still yet someone passed away, and that's always a tragedy. Out of respect for the people who are mourning his death it's okay to say RIP Prince Philip.
On a side note who would have guessed that Duke of Edinburgh Prince Philip and DMX would die on the same day?
Author: JordanThrilla Staff