Conspiracy theorists are panicking as the date of September 24 inches closer. A viral conspiracy theory that the world will end on this day is spreading on TikTok and several other social media platforms. The evidence supporting this theory comes from an old The Simpsons episode, who are known for accurately predicting world events, and recent news about solar storm activity from NASA and the UK Met Office Space Weather.
Doomsday Conspiracy Theory The Simpsons Predicted World Will End on September 24 Goes Viral After Solar Storm News
In America we often write dates using numbers and slashes. For example today's date is September 23 or 9/23. Back in 1988 The Simpsons released Episode 24 of Season 9 titled "Lost Our Lisa". This episode didn't completely focus on a doomsday theory, but in one scene a group of people can be seen talking about what would happen if the world ended and society collapsed. Naturally many people believe that The Simpsons are predicting that September 24 is doomsday, because of the episode can be written as 9/24.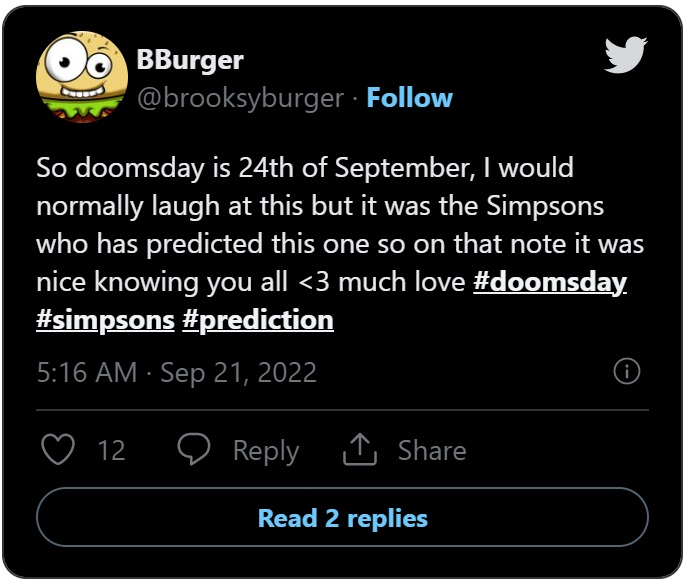 Earlier this week news broke about a massive solar flare erupting that temporarily blocked communications in Africa and the Middle East. The strength of a solar flare is measured on a scale of A, B, C, M, or X with A being the weakest and X being the strongest. The solar flare that was detected on September 16 was said to be an M-8 class, which means it was extremely powerful. This one exploded from the sunspot labeled at "Ar3098".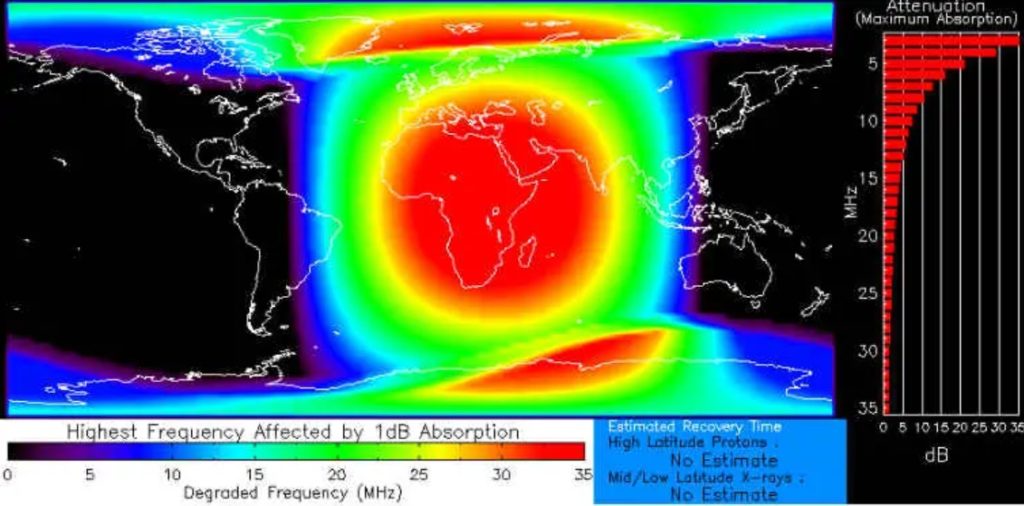 According to scientific experts that massive solar flare could cause what is called a "coronal mass ejection", which is a made up of plasma from the Sun's corona-sphere. This could lead to problems in the world's power grid and satellite operations. When you couple this with the conspiracy theory involving The Simpsons' doomsday prediction of the world ending on September 24 it makes for an interesting situation.
Most likely nothing will happen tomorrow that will cause a doomsday situation, but hey you never know. The Simpsons have been right in the past.