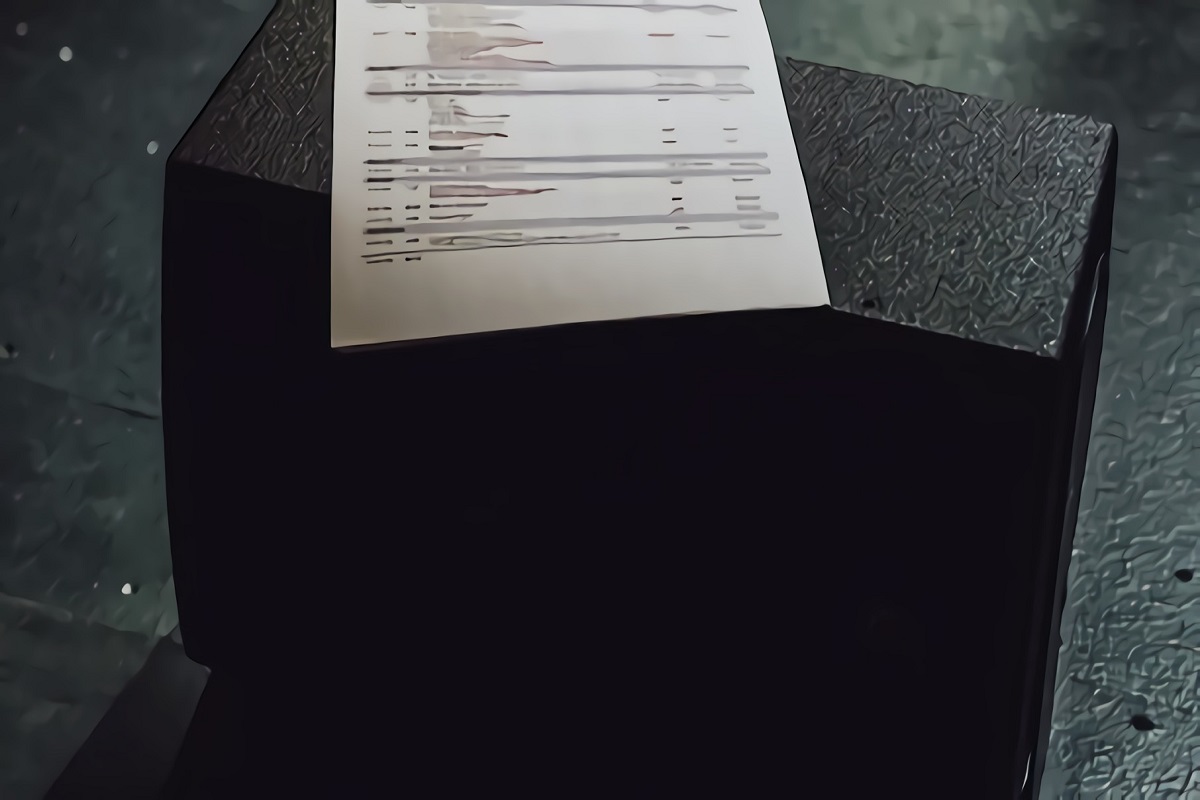 It's been 67 years since Emmett Till was kidnapped and murdered after being falsely accused of flirting with a white woman named Carolyn Bryant Donham. Her fabricated accusations are what sparked the string of event that led to him being beaten and lynched to the point where his body was unrecognizable. Since then Carolyn Bryant has been living free without repercussions for her heinous actions, but that may all change after a group uncovered a crucial document by accident.
Will Police Arrest Carolyn Bryant Donham? Social Media Reacts to Group Finding 1955 Arrest Warrant for Emmett Till's Kidnapping Case
According to reports while a group of people from Emmett Till Legacy Foundation were searching in the basement of a Mississippi courthouse seeking to find unreported evidence from the time period of the crime, they stumbled upon an unserved 1955 arrest warrant for Carolyn Bryant Donham. According to AP on the document her name is written as 'Mrs. Roy Bryant'. At the time the corrupt police didn't arrest her, because she had two children and they didn't want to separate the family.
On social media as word spread that Carolyn Bryant Donham's 1955 arrest warrant for was found, people called for her immediate arrest.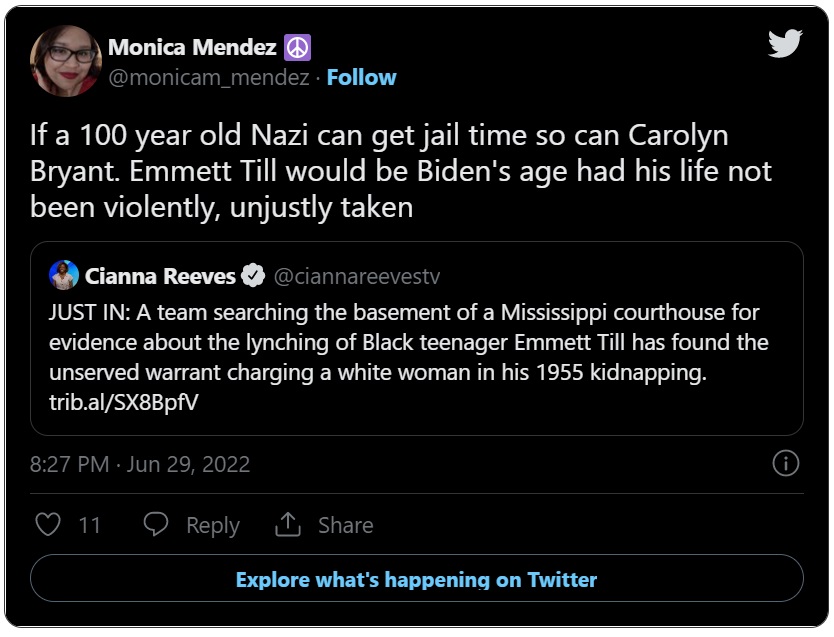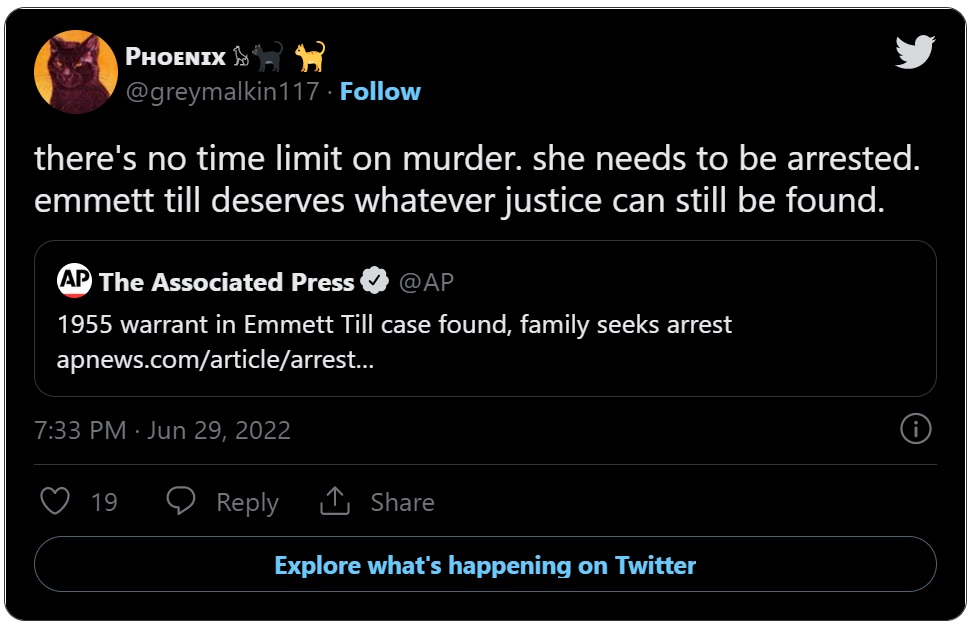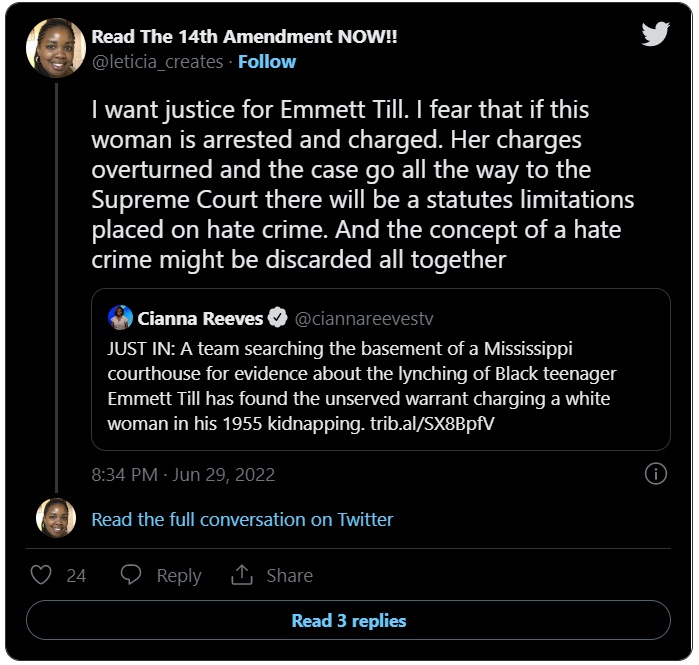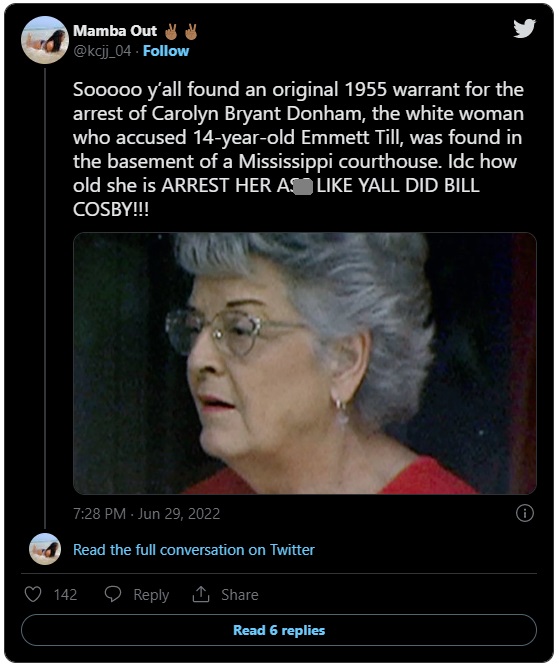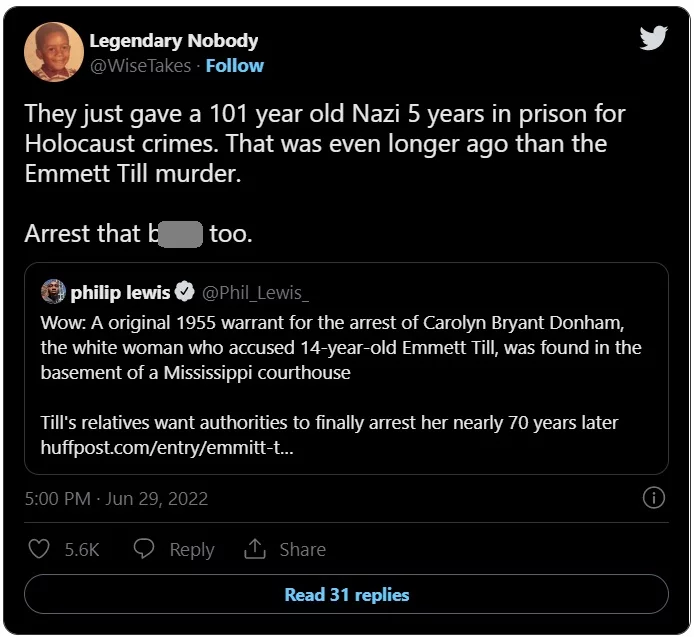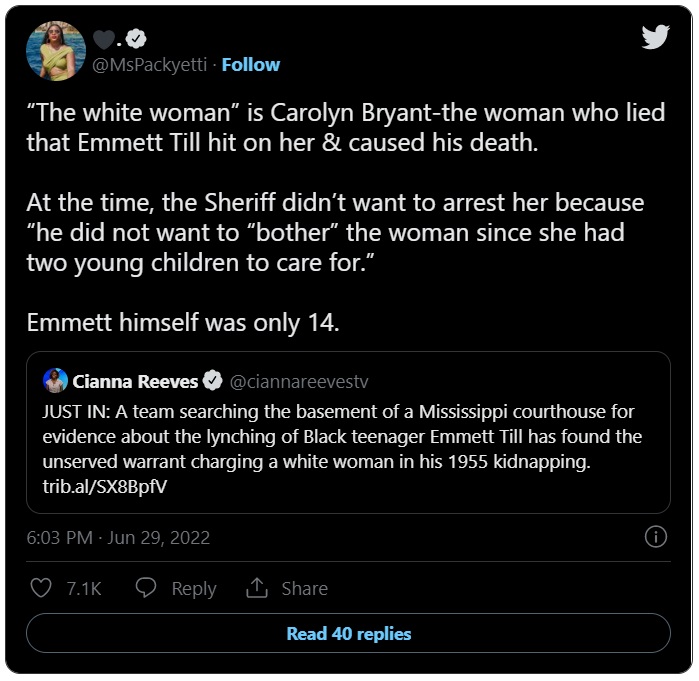 Where Does Carolyn Bryant Live? Details on Carolyn Bryant Donham's Age and Location
According to reports Carolyn Bryant is currently around 80 years old, and was last seen living in North Carolina. Till this day none of the people involved in Emmett Till's death have faced any prosecution. The two men who murdered him were acquitted of their charges just two weeks after his death.
Will the 1955 arrest warrant for Carolyn Bryant Donham finally bring some justice to this tragic 70 year old case? Only time will tell, but in the past investigators have used old evidence to bring new charges against people.