The rise and fall of Miles Bridges might be one of the quickest in NBA history based on recent news regarding the horrific situation involving his wife Mychelle Johnson. A few months ago Miles Bridges was in talks for a possible max contract extension with the Hornets, or another NBA franchise. Things took an unexpected twist when he caught up in lean drinking accusations, which he refuted. Then the unthinkable happened when news broke Miles Bridges was arrested for beating up a woman at his home. Later his wife would speak out providing visual evidence of the alleged attack. Now charges have been formerly filed by the Los Angeles County District Attorney George Gascon, and it's not looking good for his NBA career.
Leaked Documents Shows Why LACDA George Gascon Charged Miles Bridges with Felony Child Abuse and Felony Domestic Violence in Mychelle Johnson Court Case
According to reports the LACDA George Gascon has formerly charged Miles Bridges with felony domestic violence, and two counts of felony child abuse. In a leaked document a statement indicates that Miles Bridges was charged with child abuse, because he created conditions or circumstance likely to cause great bodily injury or death.
In the leaked document George Gascon talked about the mental impact domestic violence has on the victims, and expounded on how traumatic it is to children who witness it happen. Mychelle Johnson alleges their two children were watching as the assault happened, and her son spoke about the incident on video seemingly confirming he did see the attack. Miles Bridges arraignment is set for July 20 at Department W30 of Los Angeles Superior Court.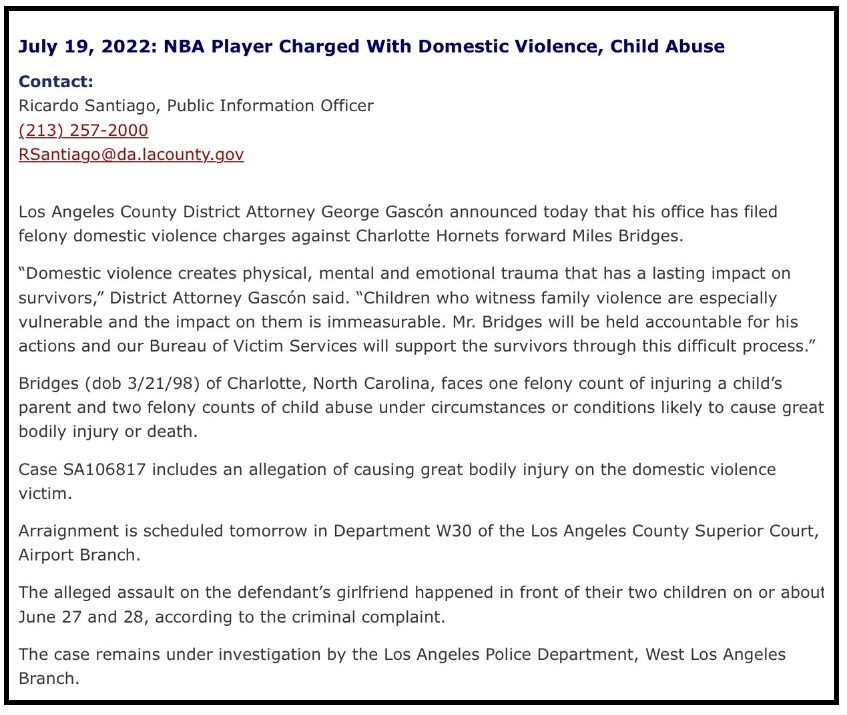 Mychelle Johnson Injury Photos from Alleged Miles Bridges Attack are Scary
The severity of this situation wasn't really conceptualized visually until the world saw photos of the injuries Mychelle Johnson suffered during the alleged Miles Bridges attack. The medical report stated that Mychelle Johnson suffered a closed fracture to her nasal bone, brain concussion, strained neck muscle, rib contusion, and various bruises to her body. It's alleged Miles Bridges choked out Mychelle Johnson, which could explain the strained neck muscle. The photos you'll see below clearly show Michelle Johnson's broken nose crooked from the alleged attack.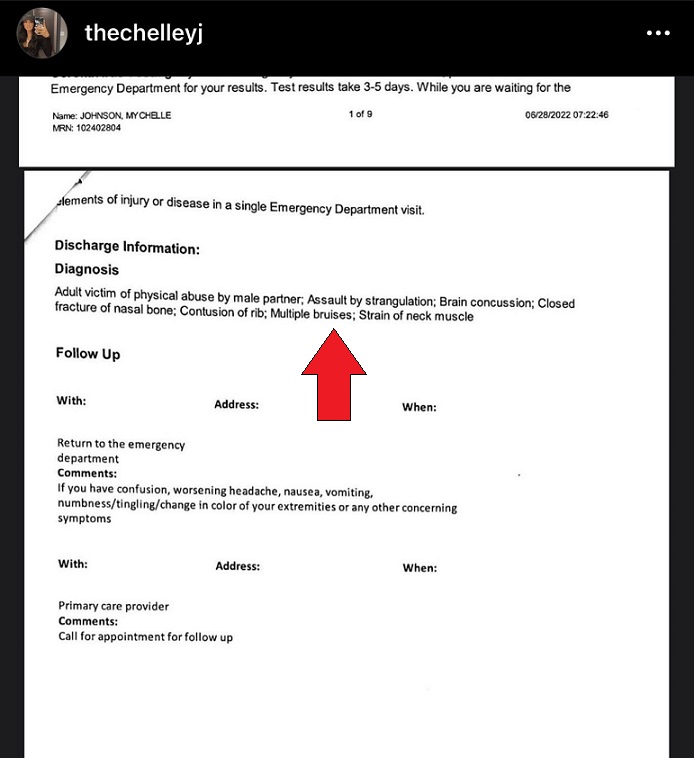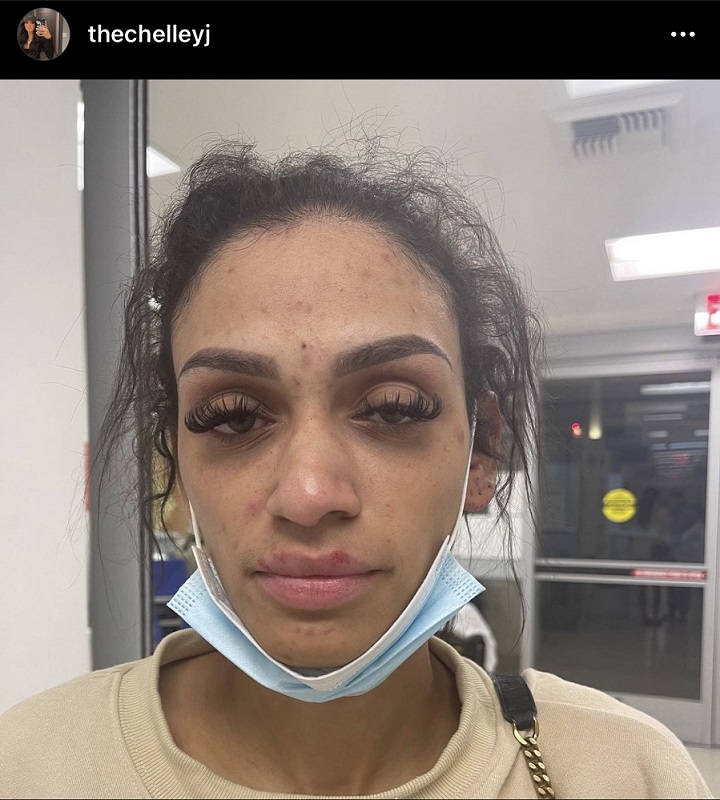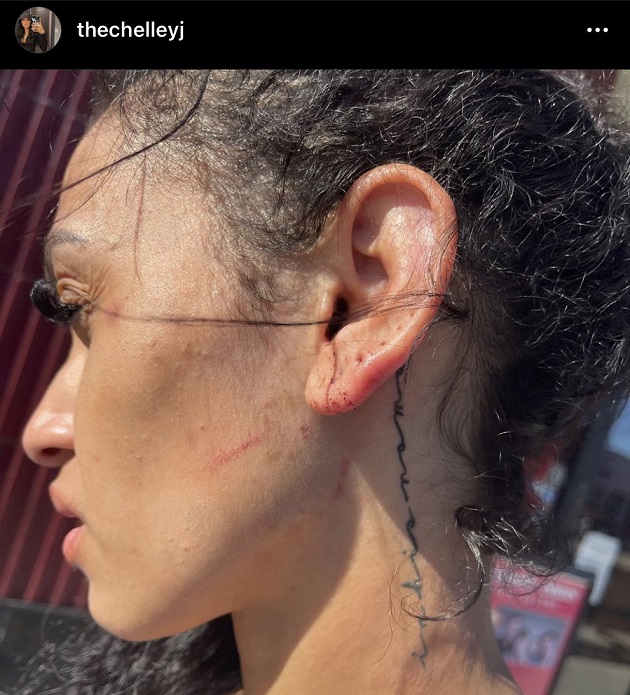 How Much Prison Time is Miles Bridges Facing if Convicted of Felony Domestic Violence and Child Abuse?
California lawbooks say that a felony domestic violence charge can land you in state prison for up to 5 years. Felony child abuse could tact another 10 to 15 years on top of that. Essentially to escape jail time he has to beat 3 felony charges, or work out a guilty plea that avoids prison time. Miles Bridges possibly fumbled the bag harder than any NBA player in recent history, in one of the worst ways too.