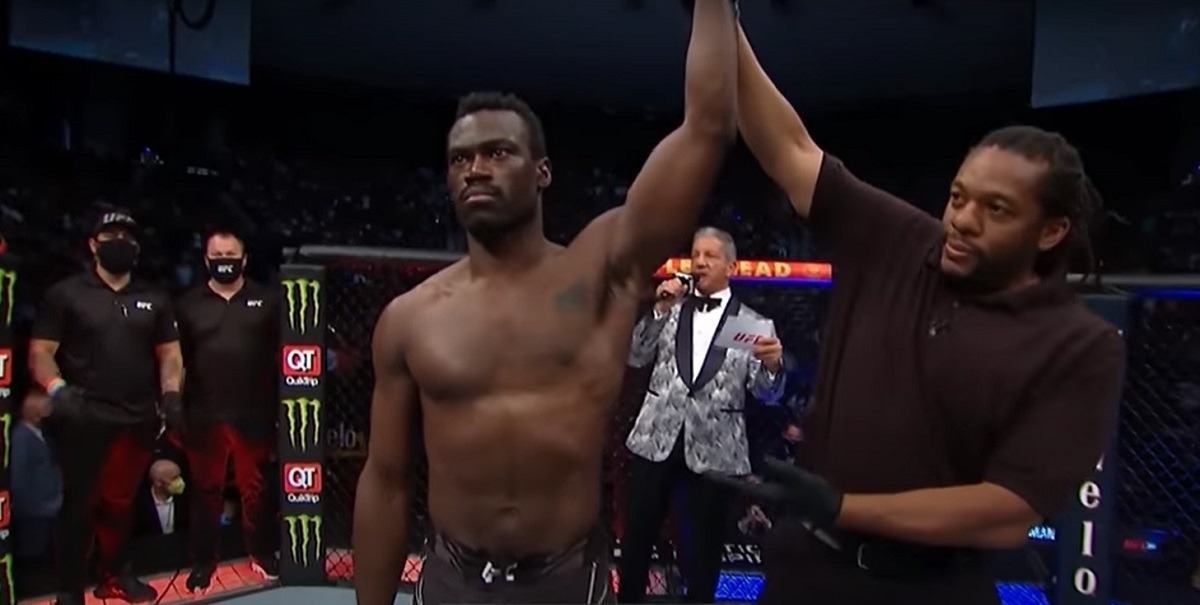 It's possible that Uriah Hall made history at UFC 261, because of Chris Weidman breaking his leg after kicking him only 17 seconds into the first round. That leg kick was the only strike that landed during the match before Uriah Hall was declared winner by TKO. In that moment he may have become the first fighter to accomplish something that is almost impossible to do under normal circumstances.
Some people believe Uriah Hall is the first UFC fighter to ever win a match without throwing a single punch. All he had to do to win this fight was let Chris Weidman kick his leg one time. It almost seems like a super hero movie where someone tries to punch the hero and breaks their own fist. It was like Uriah Hall's leg is made of steel.
In a dangerous sport like UFC most fighters love to go home without taking any damage. Uriah Hall made $325,000 in 17 seconds without throwing a punch, and taking only 1 leg kick. Official purse details say he made $220,000 to show up, $100,000 for winning, and $10,000 in sponsorship bonuses. Despite Uriah Hall making history, he wasn't happy at all about how the fight ended.
Uriah Hall winning a UFC match without throwing a punch may be history making, but this is a night he probably wants to forget. His opponent was also a good friend of his.
Prayers up for Chris Weidman.
Author: JordanThrilla Staff