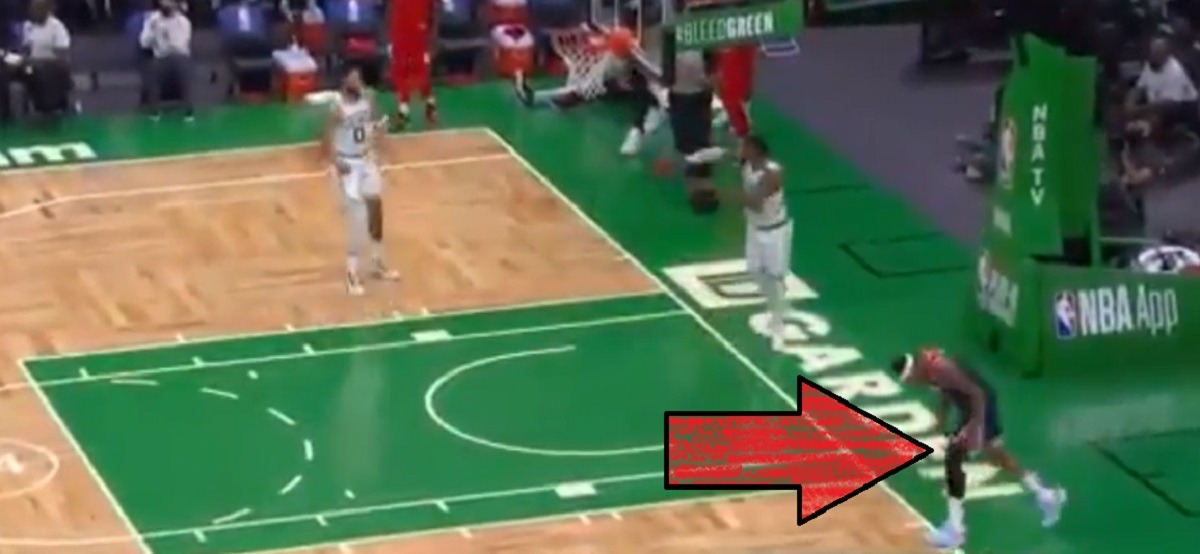 Bradley Beal is one of the most durable players in the league over the past few years, but this season he suffered a hamstring injury at the most important time. Given his high pain threshold, Beal is playing through this injury to make sure he helps his team anyway he can. However, he hasn't been the same player since returning.
One moment during the Wizards vs Celtics play-in has fans very worried. It was the pain on Bradley Beal's face after a dunk during the second quarter. It was a sure fire sign that he is playing through a more than modest amount of pain. Not only did he jump gingerly, he also landed gingerly while grimacing and favoring his hamstring area.
Will he make it through the game?
If Wizards lose this game, they would have to play a do or die game against the winner of the 9th seed vs 10th seed game. Some people would argue since they technically have house money this game, they should have rested Beal for a possible elimination game. On the flipside you have a chance to secure the 8th seed, and having Beal in the lineup helps your chances.
Hopefully he doesn't make the injury worse before it gets better.
Author: JordanThrilla Staff