The world was stunned after Simone Biles withdrew from the Tokyo Olympics All-Around competition. The heart and soul of the women's gymnastic team no longer felt she was ready to compete. She famously said, "I hope America still loves us" to her teammates as she was hugging them.
Why Did Simone Biles Withdraw From Tokyo Olympics All-Around Competition?
In the early hours after her announcement there was much discussion around what led to Simone Biles withdrawing from the final individual all-around competition. She stumbled during her final vault, which made some people feel she had a physical injury. However, what stood out more during the vault was how worried Simone Biles looked before and after it was over. It seemed like Simone Biles was depressed from the outside looking in. That may have been confirmed as USA Gymnastics released a statement stating Simone Biles mental health was causing her to withdraw from Tokyo Olympics. That could be a another way of saying Simone Biles is battling depression.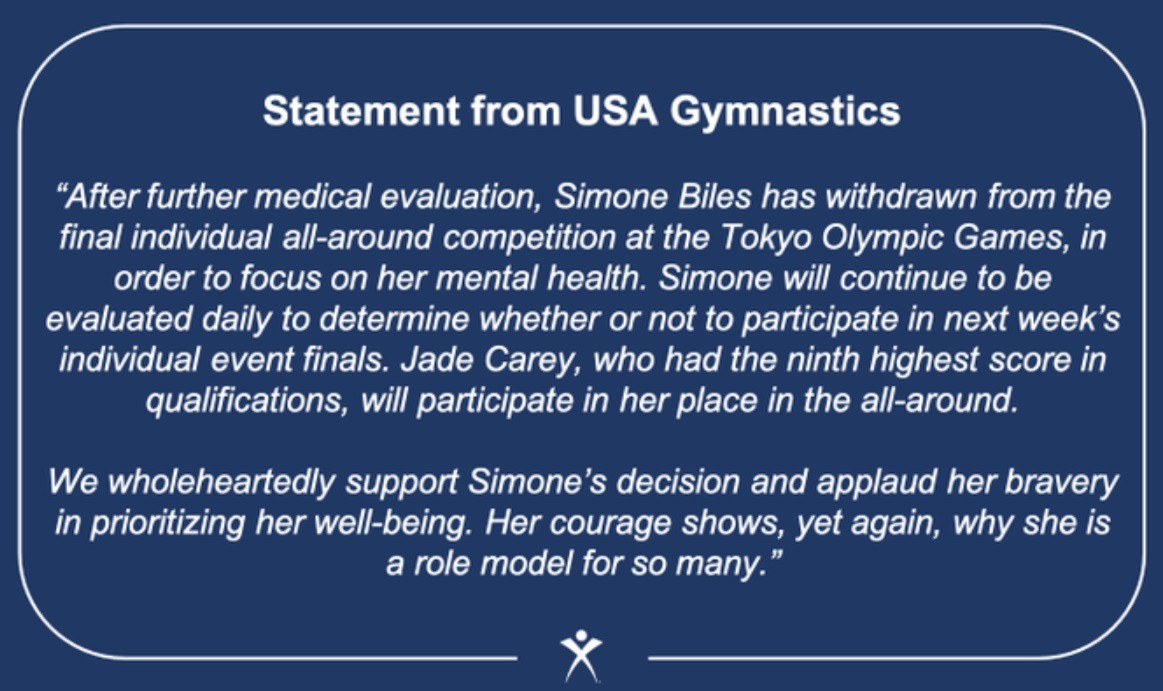 This was the moment where Simone Biles stumbled on her final vault then appeared to let her teammates know she would withdraw. She landed very awkwardly, which made some people think she injured herself during or prior to the vault. Pay attention to how worried Simone Biles looked before the vault, that may have been the real sign of her true injury.
On social media many celebrities showed their support for her situation. Michael Phelps reacted to Simone Biles withdrawing from the Tokyo Olympics with a message saying,
"We carry a lot of weight on our shoulders, and it's challenging especially when we have the light on us and all these expectations thrown on top of us".
Yamiche Alcindor also reacted to her withdrawal with a heartfelt message of his own.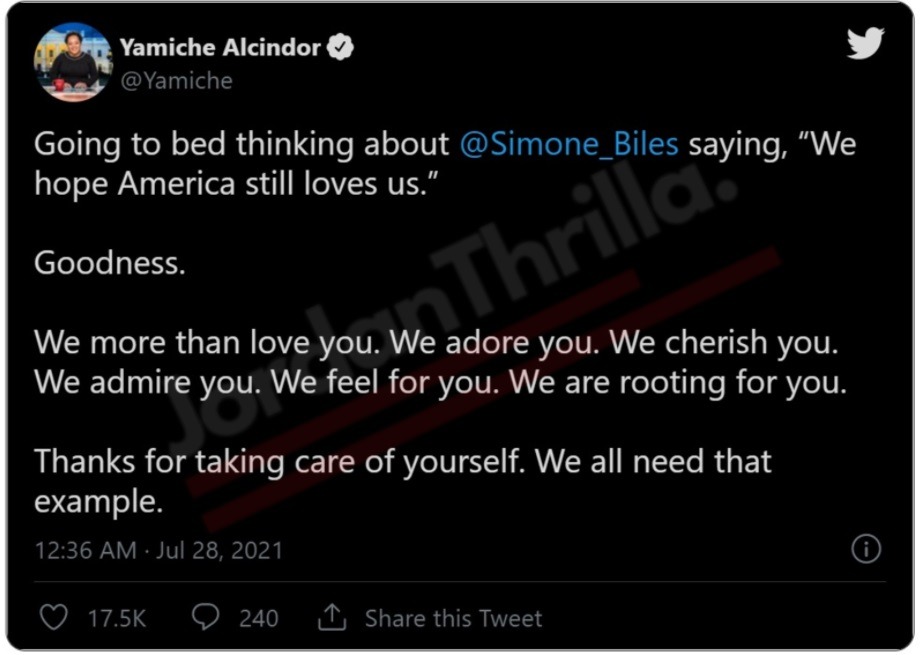 Over the past few years mental health in athletes has become one of the most controversial conversations in the public space. Many athletes came forward, and let the world know the ailment that was afflicting them behind the scenes. Issues they didn't feel they could talk about publicly, and had to put on a front to continue to perform. Overtime athletes are getting more and more comfortable taking the time away from their craft to get their mental well being back to where they feel it should be.
Hopefully Simone Biles' mental health issues bring more awareness to quiet plague that is depression.
Author: JordanThrilla Staff