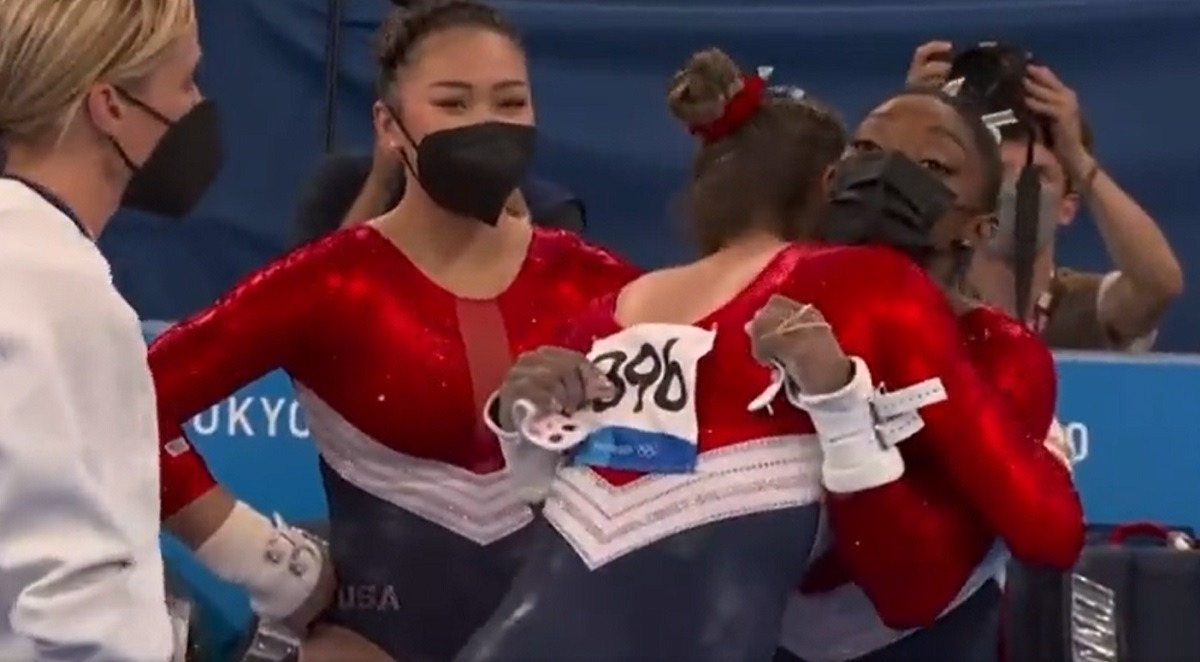 The sports world is reeling after Simone Biles withdrew from the Tokyo Olympics All-Around competition abruptly. The situation seems to go much deeper than a physical ailment, and it may shed light on a serious problem affecting athletes that is often overlooked.
Is Simone Biles Depressed?
In the early hours after her announcement there was much discussion around what led to Simone Biles withdrawing from the final individual all-around competition. She stumbled during her final vault, which made some people feel she had a physical injury. However, what stood out more during the vault was how worried Simone Biles looked before and after it was over. It seemed like Simone Biles was depressed from the outside looking in. That may have been confirmed as USA Gymnastics released a statement stating Simone Biles mental health was causing her to withdraw from Tokyo Olympics. That could be a another way of saying Simone Biles is battling depression.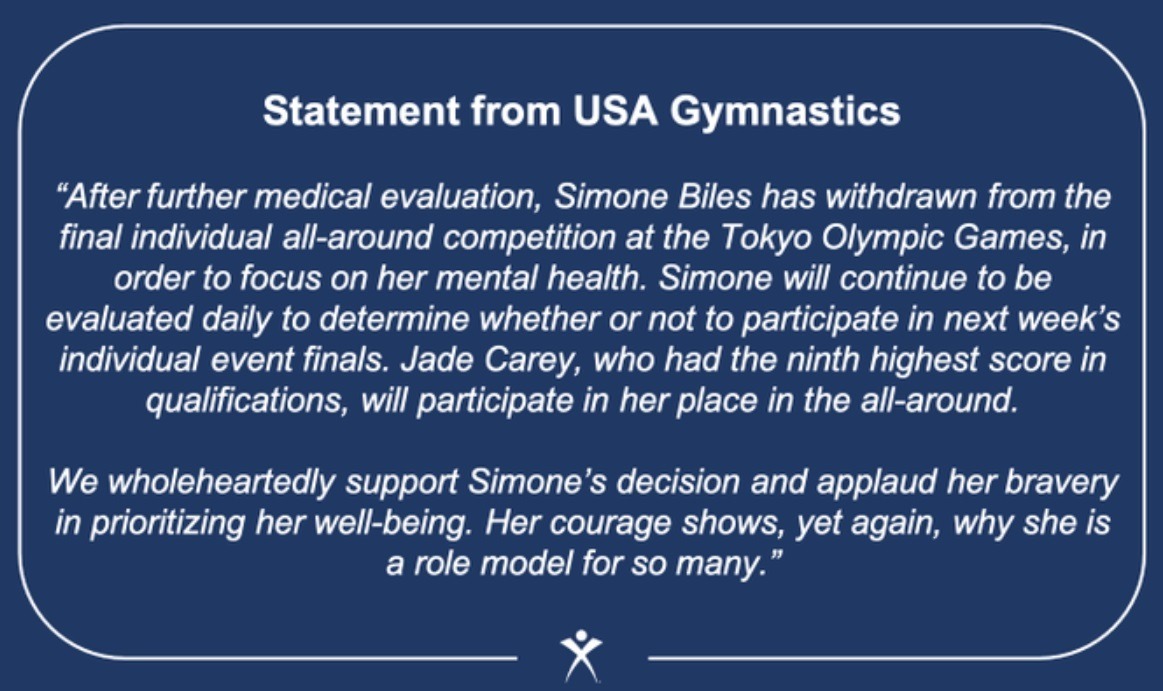 In this footage of Simone Biles final vault pay attention to how worried she looks. When she looks off into the distance and looks towards the crowd area she was probably thinking about all the people she would let down if she wasn't willing to compete. In that moment it became more evident she was sacrificing mental anguish for living up to expectations.
If Simone Biles is depressed it sheds light on a predicament that a lot of athletes may be facing. The pressure to perform through personal affliction. When you saw the worried look on her face before her final vault one of the first things some people thought was how long was Simone Biles' battling depression? How long did she have to put on a front, and perform at her highest level with her mental health in despair?
Author: JordanThrilla Staff