Video footage of a white man Joseph D. Bossard shooting and killing three black teens at a Gas Station in Fort Wayne is tough to watch. The surveillance footage of the crime was posted online by Shaun King, who said the families of the victims contacted him and asked him to share it with the internet.
The brazen footage shows Joseph D. Bossard shooting three black teens after walking up to their car. As they tried driving away he sprayed the car with even more bullets. Two of the teens named Joshua Cole Cooper and Andy Retic have died. The third victim Jaylin Rice is in critical condition, but may survive.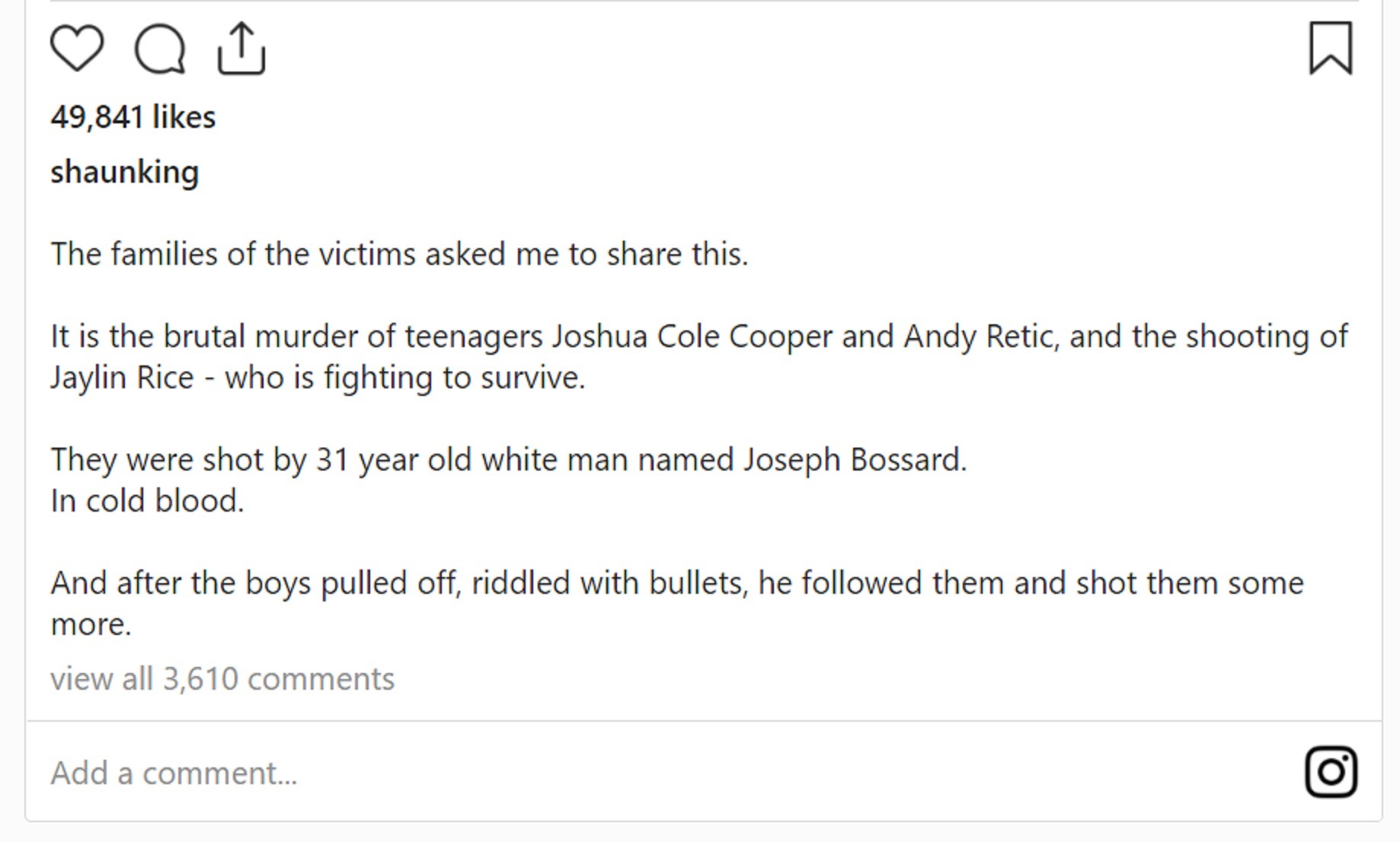 The Moments Leading Up to the Shooting
According to police reports Joseph D. Bossard came to the gas station in a red truck, bought cigarettes, and then got into an argument with the three black teens. Security camera footage then showed Bossard going to his truck and circling the three teens as they exited Gas Station store. He then drove off, but came back a few minutes later with a gun. The video above starts at the moment he arrived back at the gas station and started shooting the three black males.
Joseph D. Bossard was later arrested at his home on Laverne Avenue, and reportedly surrendered peacefully.
RIP to Joshua Cole Cooper and Andy Retic. Pray for Andy Retic as he is fighting for his life.
Author: JordanThrilla