It's alleged that Ben Simmons setup a Sixers Gang bang on transgender woman named Amani. It was just a few weeks that this same Trans woman exposed Ben Simmons' text messages on her phone in a viral video, which we included below.
Now she is back with more texts that show Ben Simmons saying he had 5 teammates ready to gang bang a trans woman. In this message Ben Simmons allegedly says, "5 guys, and ima let you know". We say allegedly, because these days text conversations can be easily photoshopped, but she does have video evidence.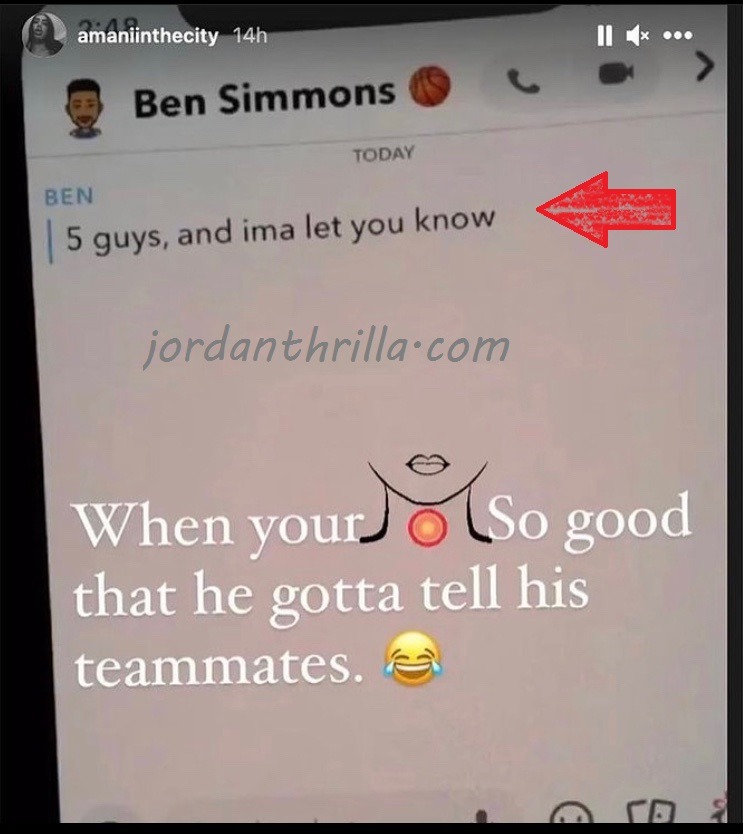 If these allegations from Amani are true it means he found new exciting love with a transgender woman after having his heart broken by a cisgender woman. He had so much fun in the bedroom that it's possible Ben Simmons setup a Sixer gang bang on his trans girl Amani. This situation seems crazier than the Suns gang bang allegation during the NBA bubble.
You can see more texts Ben Simmons allegedly sent to this transgender woman here.