Does Zach Wilson's girlfriend and mom look alike? That question is viral after Jets selected Zach Wilson with the second overall pick during the 2021 NFL Draft. Zach Wilson's girlfriend was standing on his left and his mom standing on the right. People quickly noticed there was striking resemblance.
Scientifically speaking researches say that men inherently seek out women that resemble their mom personality wise, but did Zach Wilson seek out a woman that resembles his mom physically in terms of face and hair? Take a look.
Here is Zach Wilson's girlfriend in the black dress.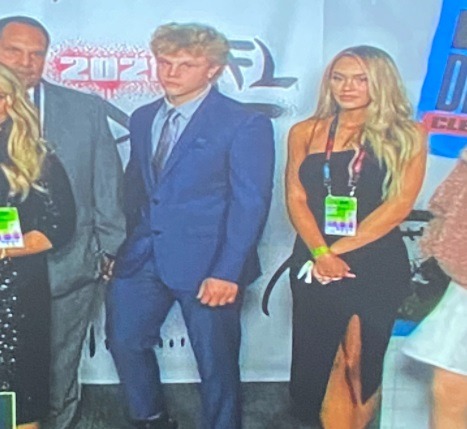 Zach Wilson's girlfriend side by side with his mom. You can see she looks like an older version of his girlfriend.
If this proves anything it's that Zach Wilson has the same taste in women as his father.
Author: JordanThrilla Staff