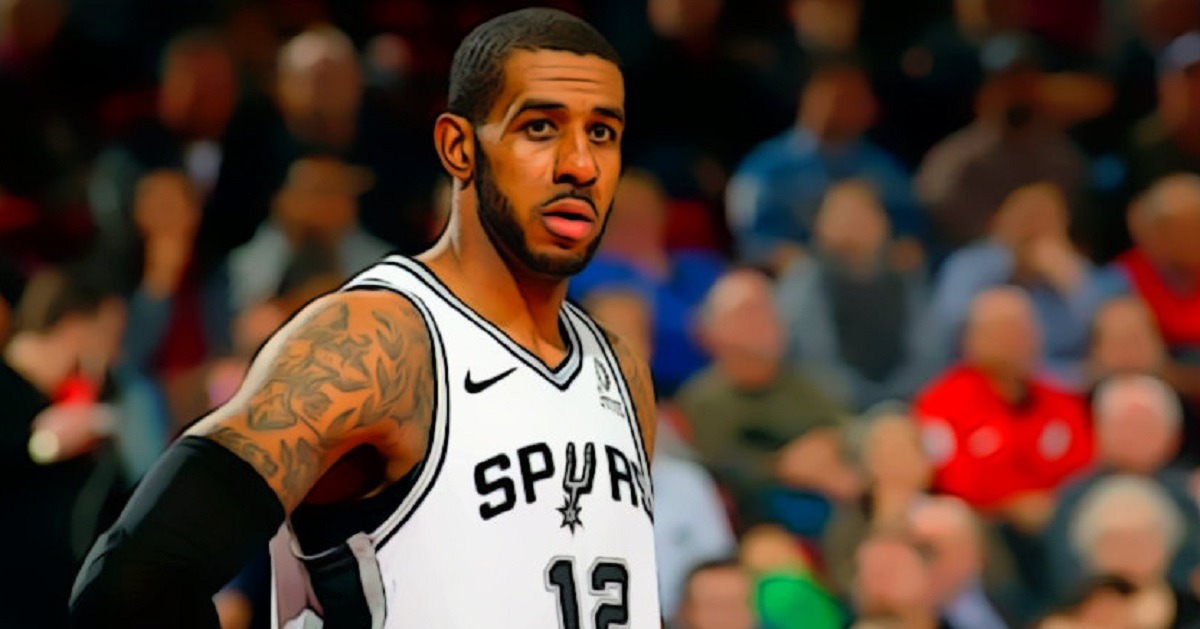 In a shocking twist LaMarcus Aldridge signed with the Nets on a veteran minimum deal. This signing was even more shocking than Blake Griffin joining the team. Many people are left wondering why this happened?
When reports of LaMarcus Aldridge getting bought out by the Spurs first surfaced, most people thought he would sign with a team like Miami, where he could still play a pivotal role and be a focal point on offense. However, at 35 years old it seems Lamarcus Aldridge has given up on being that guy, and would rather be a role player who gets very limited touches.
This season so far Lamarcus Aldridge was averaging 14 points on 46% shooting and only averaging 5 rpg, while playing beyond awful defense.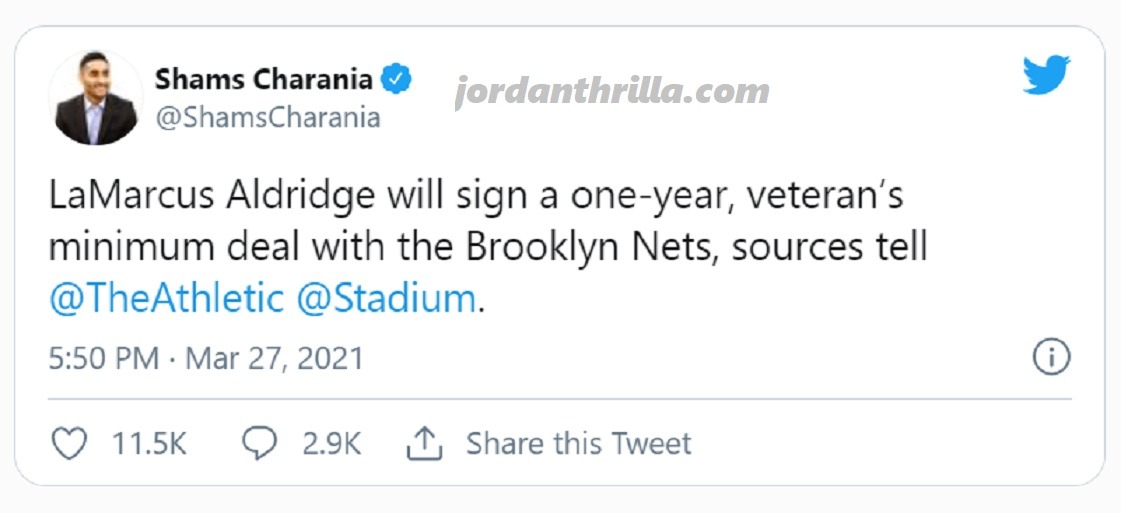 Nets clearly have one of the deepest teams in the league, but when you look closely at the roster it's all washed up players besides their "big three" of Harden, Durant, and Kyrie. Signing Lamarcus Aldridge still doesn't fix their main problem, which is defense and an inside presence. There roster just seems like a bunch of random players put together, but if you look at Brooklyn Nets short track record they love putting together discombobulated teams like this.
It's still unlikely Nets will win the East. It just doesn't seem like they can beat fluidly built teams like Miami, Celtics, or Bucks in a 7 game series. It also doesn't seem like they have enough to beat a Lakers team with a healthy Lebron and Anthony Davis, especially if they get Andre Drummond.
It's really see to sad to see veterans like Blake Griffin and LaMarcus Aldridge going out like this. How much help does Kevin Durant need?
Author: JordanThrilla Staff