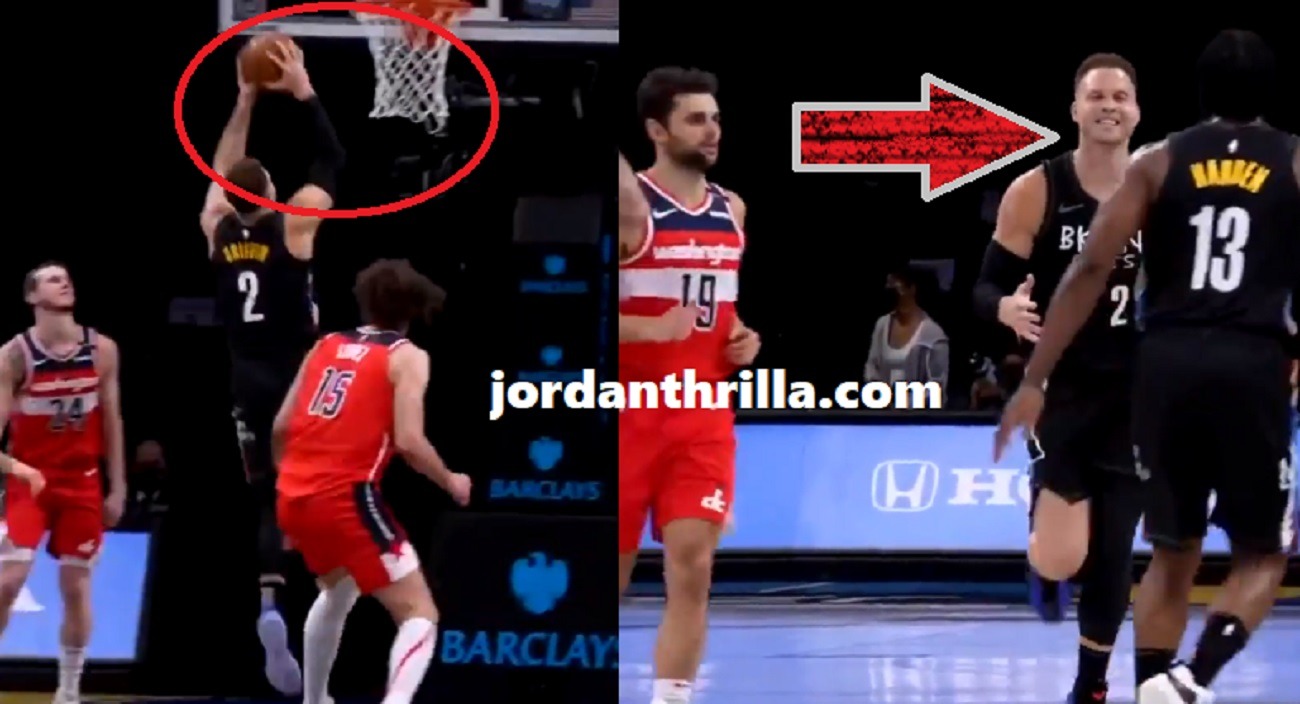 Back in the day Blake Griffin dunking was a regular sight. In fact people criticized him for dunking too much. These days injuries have robbed him of the athleticism he once had, so much so that he hadn't dunked in almost 2 years. That all changed during Blake Griffin's Nets Debut vs Wizards.
What Did Blake Griffin Say After He Dunked for First Time since 2019?
After doing a jab step on Robin Lopez, Blake Griffin dunked for the first time since 2019. When he was running down the court the camera caught Blake Griffin saying "I Did It" to James Harden. This was a very special moment for the gimpy kneed veteran. The last time Blake Griffin dunked was on December 12, 2019
The rim grazer dunk was nothing like the old days, but still a dunk nonetheless.

When he was still on the Pistons this season he never really attempted making plays like the one above. In fact near the end of his tenure there he literally became a full time spot up shooter. Some people wonder if he was playing that way so Pistons would get rid of him. If that was his plan it worked out beautifully, although he did lose millions in the buyout.
Blake Griffin yelling "I did It" after dunking is actually a bit sad when you think about it.
Author: JordanThrilla Staff