Is Carmelo Anthony jealous of Nikola Jokic? During the 1st quarter of Nuggets vs Blazers Game 2 Carmelo Anthony pushed Nikola Jokic very hard leading to a Flagrant 1 foul being called. People couldn't understand where the apparent malicious intent behind the push came from, so a theory that Carmelo Anthony is jealous Nikola Jokic took his jersey number started trending.
When Carmelo Anthony bullied Nikola Jokic he stared him down afterwards as he was laying on the ground. This is what made it evident there was possible true disdain behind that push. Add to the fact that Nuggets fans have been booing Carmelo Anthony, and it makes it seem more like Nikola Jokic has erased his legacy with the Nuggets franchise. That has to be hurting Carmelo mentally.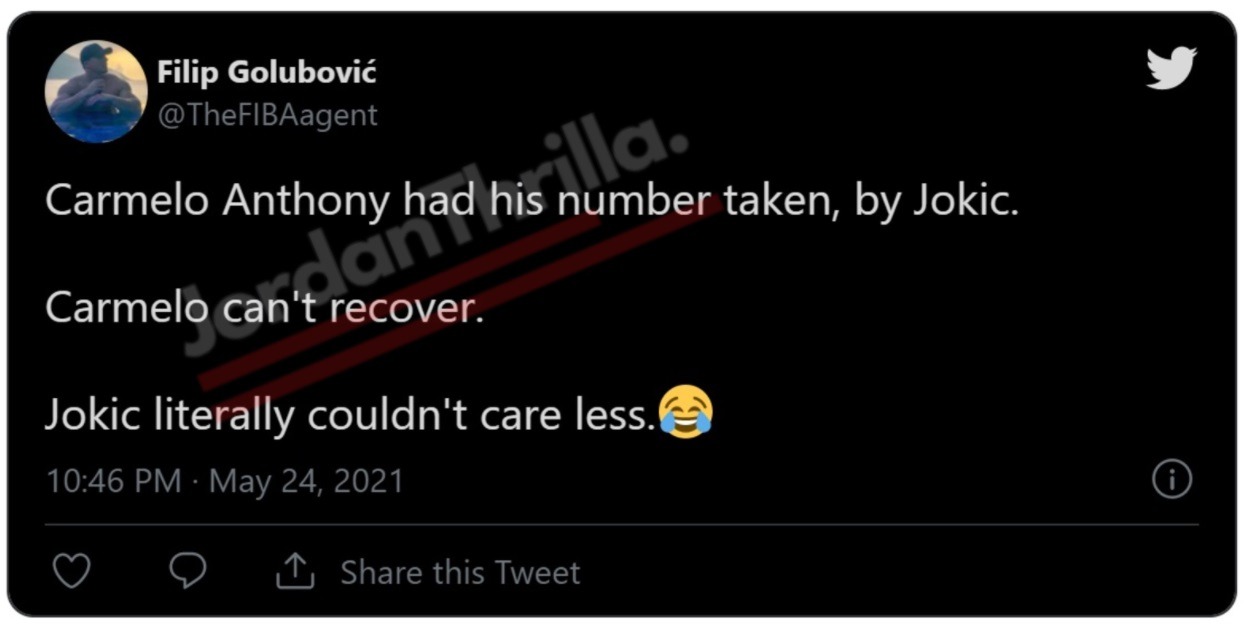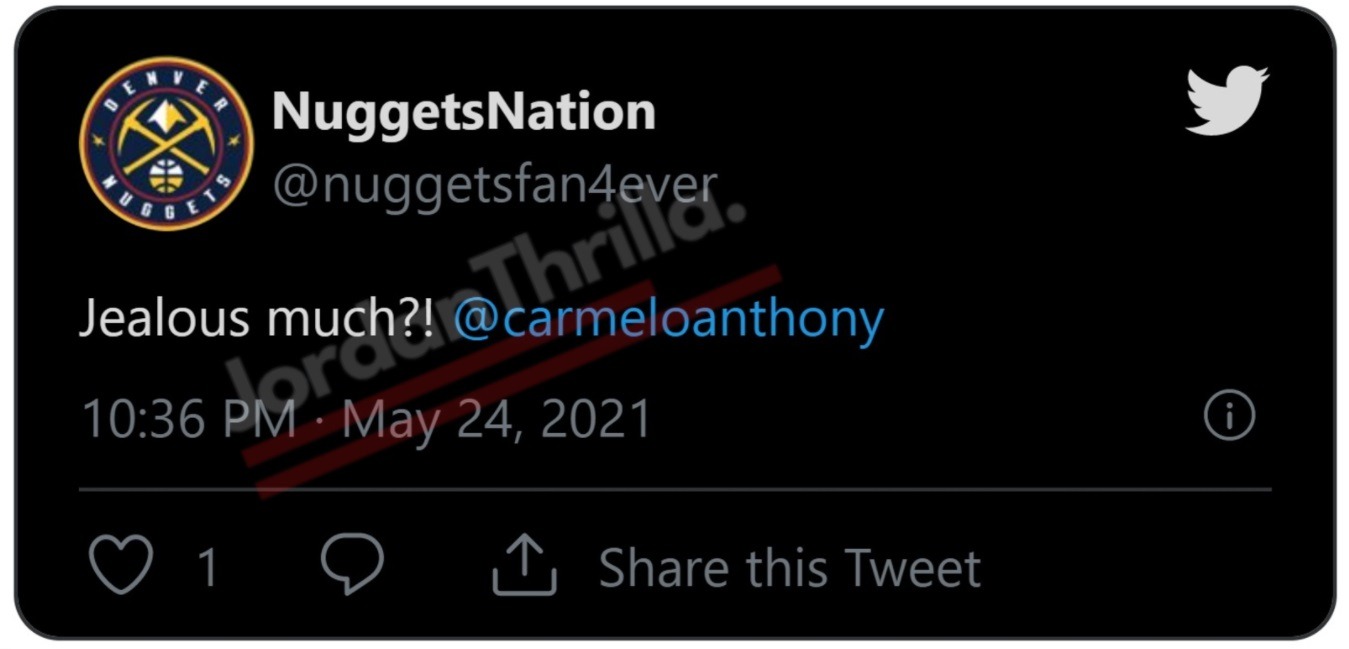 The saddest part about this series has been how the Nuggets fans have been disrespecting Carmelo Anthony after the all that did for the franchise. It's easy to see why people think Carmelo Anthony is jealous Nikola Jokic took his jersey number.
The number 15 should have been retired after Carmelo Anthony left. Now when people remember number 15, they won't even be thinking of the first superstar who wore the number, they will think of Nikola Jokic. Carmelo Anthony will probably always hate Nikola Jokic for allowing that to happen, even if he won't admit it.
Author: JordanThrilla Staff