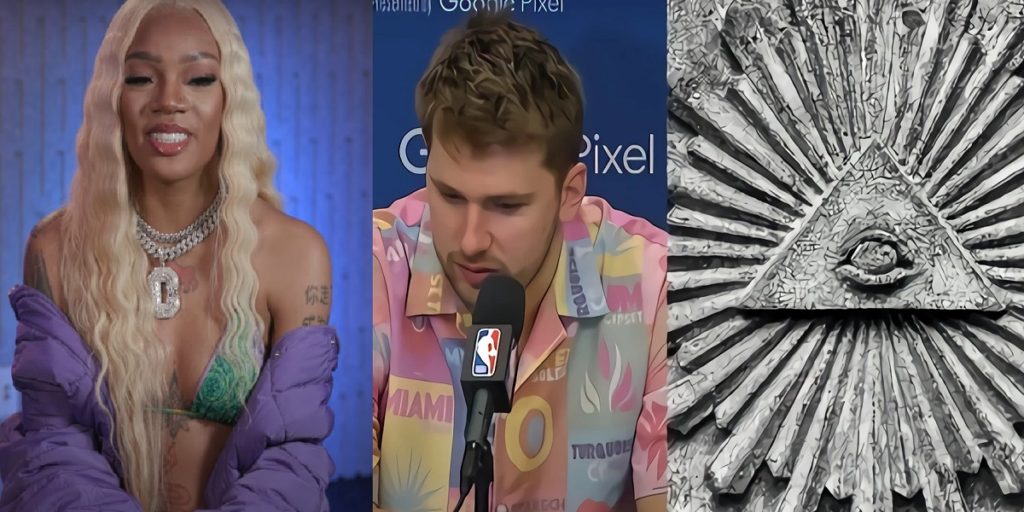 Did Glorilla become an Illuminati member to reach her new level of fame? Rapper Glorilla recently shocked the world when she unveiled a mysterious new tattoo on her hand. On the surface, the tattoo appears to depict animals and geometric shapes, but upon closer inspection it appears to contain images and symbols that are synonymous with the Illuminati and occult conspiracy texts. This has conspiracy theorists convinced that Glorilla sold her soul in a satanic Illuminati ritual.
More Details Behind the Glorilla Illuminati Conspiracy Theory and How Luka Doncic is Being Connected
The design of Glorilla's alleged Illuminati tattoo is remarkably similar to the one that NBA superstar Luka Doncic got on his hand after he signed the largest rookie contract extension in NBA history worth $207 million. Both tattoos feature a variation of a human eye portal surrounded by an inverted triangle (Eye of Providence), a symbol that has long been associated with the Illuminati. There is also hidden reference to the number "33," which is believed to have special significance within the Illuminati.
Glorilla's tattoo also contains snake looking creatures, which are symbols that have been linked to the Illuminati in recent years. This begs the question: is Glorilla connected to the Illuminati? It's impossible to tell for certain, but one thing is certain, her new tattoo has sparked a ton of speculation and conversation.
When Luka Doncic came into the NBA a few years ago he had no visible tattoos on his body. Within 1 year of being in America Luka Doncic got tatted up, and now has a half sleeve on his arm. If you look closely you'll notice there is an 'Eye of Providence' Illuminati tattoo on Luka Doncic that's mixed in with all the artwork on his half sleeve. Both Glorilla and Luka Doncic got possible Illuminati symbols on their bodies right around the time their careers began to sky rocket money wise. Coincidence, or something sinister?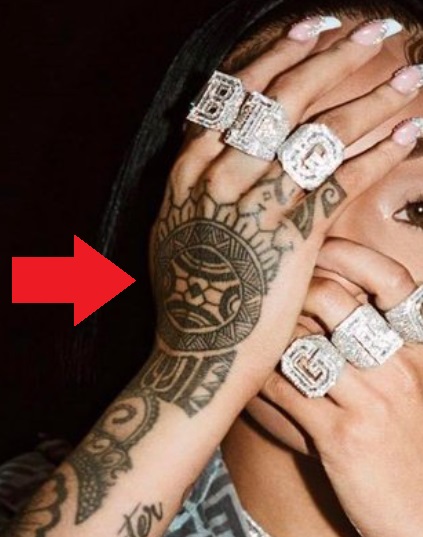 Here's is a closer look at the 'Eye of Providence' Illuminati tattoo on Luka Doncic's arm.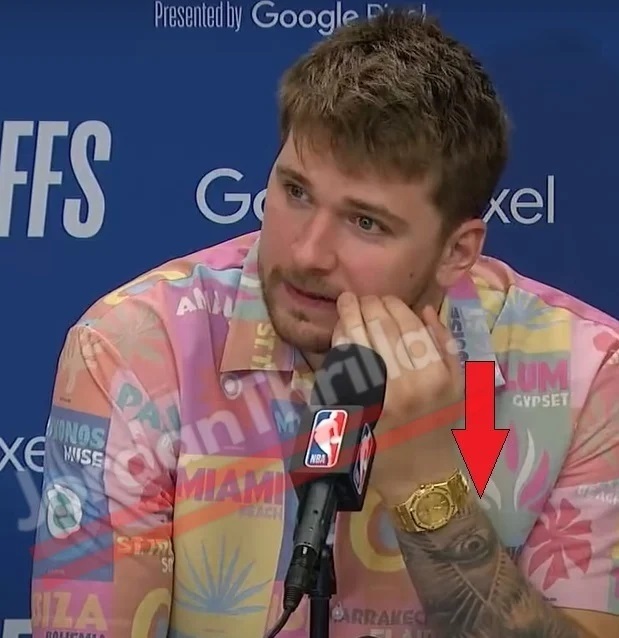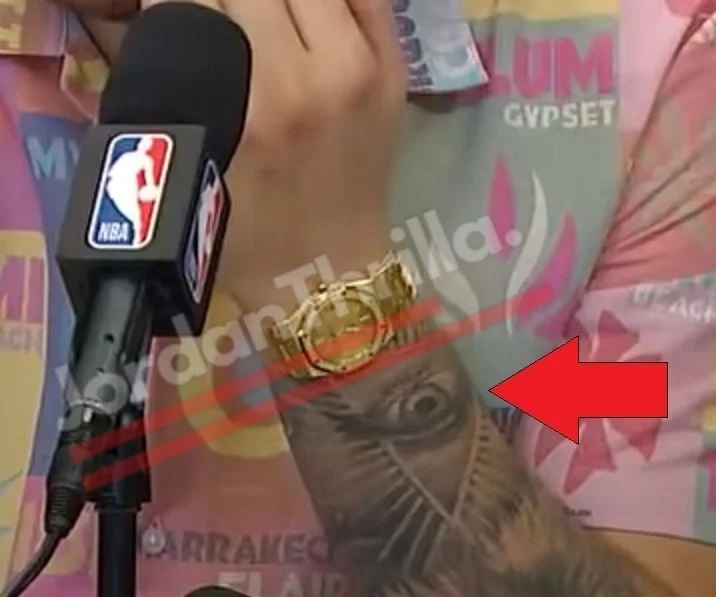 Given Glorilla's sudden rise to fame, it's not too far-fetched to think that she may be connected to the Illuminati in some way. After all, the most powerful people in the world often use their influence to increase the success of those they favor. Glorilla's tattoo has certainly sparked a ton of curiosity, and it will be interesting to see if there is any truth to the speculation that she is tied to the alleged satanic cult.
The Illuminati is an alleged satanic secret society composed of the world's most powerful individuals. According to conspiracy theorists, the Illuminati is responsible for manipulating world events, and shaping the future of humanity. The group is said to control world politics, finance, and entertainment.