It's always tough to learn about the death of famous legends that have been around your entire life. Rarely does the passing of two famous legends happen at the same time. Sadly today was one of those days where two black icons who broke ground in the sports and Hollywood world died on the same day. Bill Russell died today at 88 years old, while Star Trek's Nichelle Nichols died at 89.
Social Media and Celebrity Reactions to Bill Russell and Nichelle Nichols Dead on the Same Day
Bill Russell's death was first confirmed in a lengthy post from his Twitter account. The NBA legend seemed like one of those guys that would live be a centenarian, but unfortunately today was his time to go. The day would be filled with more tragedy when ABC news reported that Nichelle Nichols is dead at 89 years old.
While Bill Russell paved the way for black athletes in the NBA, Nichelle Nichols paved the way for black female actors in Hollywood when she landed her role on Star Trek as Lt. Ntoya Uhura. Naturally their deaths led to some emotional reactions on social media from celebrities.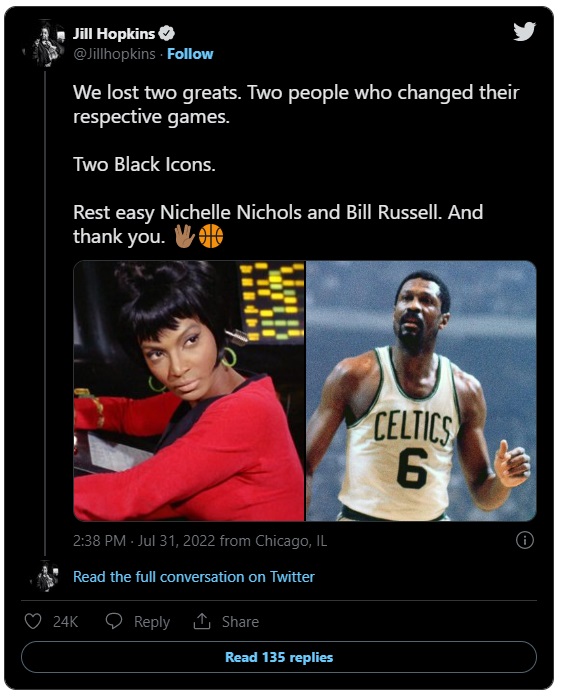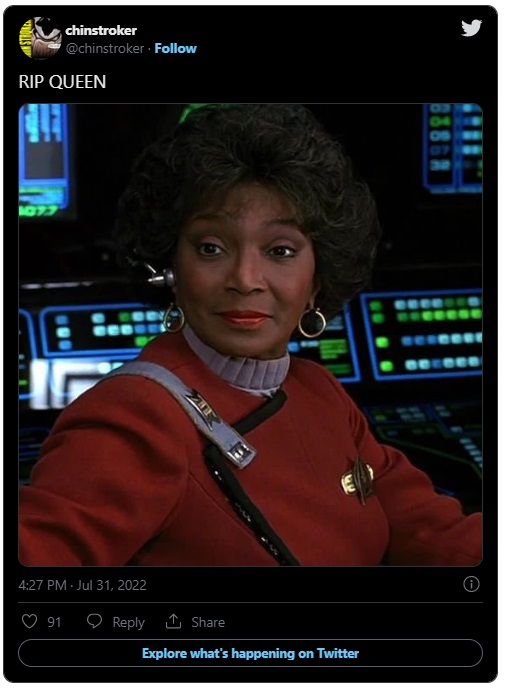 What was Bill Russell's Cause of Death?
While it hasn't been explicitly stated, the official statement from his family seems to convey that Bill Russell died of natural causes. As you'll see in the message below from his representatives, Bill Russell died peacefully with his wife Jeannine by his side.
Bill Russell and Nichelle Nichols dying on the same day is too tragic, but their impact and legacies live on forever. Prayers up for their families, and may they rest in peace.