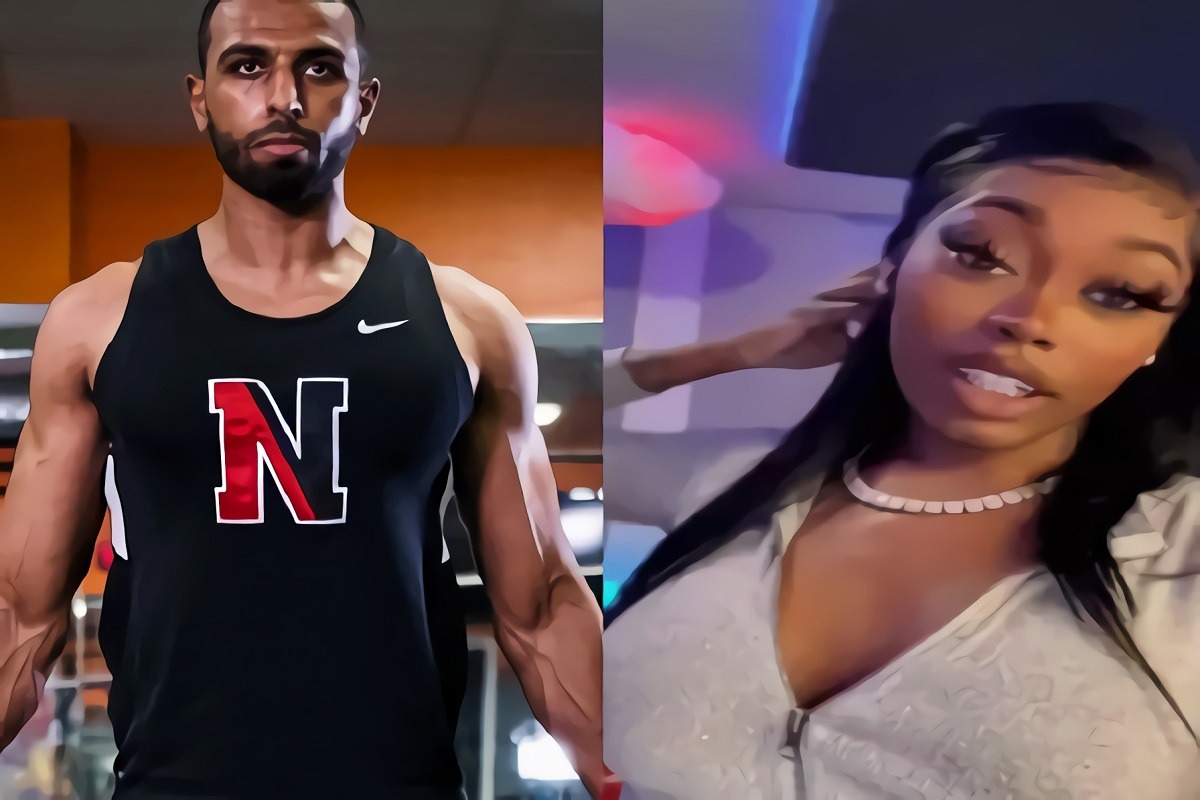 Asian Doll is trending after a tense situation happened during her appearance on the Fresh and Fit podcast. A back and forth exchange led to her walking off the podcast set, which led to people wondering what really set things off. Luckily, she has now explained the situation, and it seems like she was only doing her due diligence in trying to fix toxic environment created by the host.
Asian Doll Exposes Myron Gaines Fresh and Fit Podcast Host While Explaining Why She Walked Off Set
Asian Doll posted a tweet explaining what made her make the decision to leave the podcast mid show. Based on her explanation the Fresh and Fit podcast host Myron Gaines was being mean and demeaning towards women. It wasn't what he said to her that made her angry, but Asian Doll was actually upset about how he was treating another black woman who was also on the podcast. She alleges that she was close to beating him up.
During the heated exchange Myron Gaines claimed he didn't know who Asian Doll was.
In her post about Myron Gaines Asian Doll said,
"I was so calm yesterday cause I knew what he was trying to do. Mr. Freddy cougar was fitting to get beat down elm street off camera. I'm thankful for the growth and self control, and I'm happy I defended another black woman, because he was treating her sooooo bad ugh!"
She definitely isn't lying about having self control, because she remained calm, cool, and collected while Myron Gaines was disrespecting her existence.
Here is a brief clip being shared on social media of what happened before Asian Doll's podcast walkout. It seemed like Myron Gaines was really trying to make her feel worthless.
Who is Myron Gaines?
Amrou Fudl aka Myron Gaines became famous for his abilities to be a life coach. With a background in fitness training he started the Fresh and Fit program. Recently he has been shrouded by controversies around sexual assault allegations. His recent spat with Asian Doll won't help his already damaged public image regarding his treatment of women.
In the case Asian Doll walking out the Fresh and Fit Podcast, she is deemed victorious by social media. Not only did she stand up for another black woman, she exposed Myron Gaines in the process. This is the second time in recent weeks that woman walked off the show after getting into it with male host on Fresh and Fit Podcast. Last time a woman pulled out a gun before leaving.
Authors: JordanThrilla Staff