Is Drake trying to take Kim Kardashian from Kanye West or is he just taunting him? The question is viral, because Drake liked a picture Kim Kardashian posted on Instagram. It seems Drake is shooting his shot at Kim Kardashian on the low.
The photo shows Kim Kardashian in a tight dress showing off her allegedly fake curves. At the bottom of the post it says "liked by champagne papi and others". The only superstar who has a cringeworthy instagram handle like "champagne papi" is none other than the legendary Drake.
Take a look.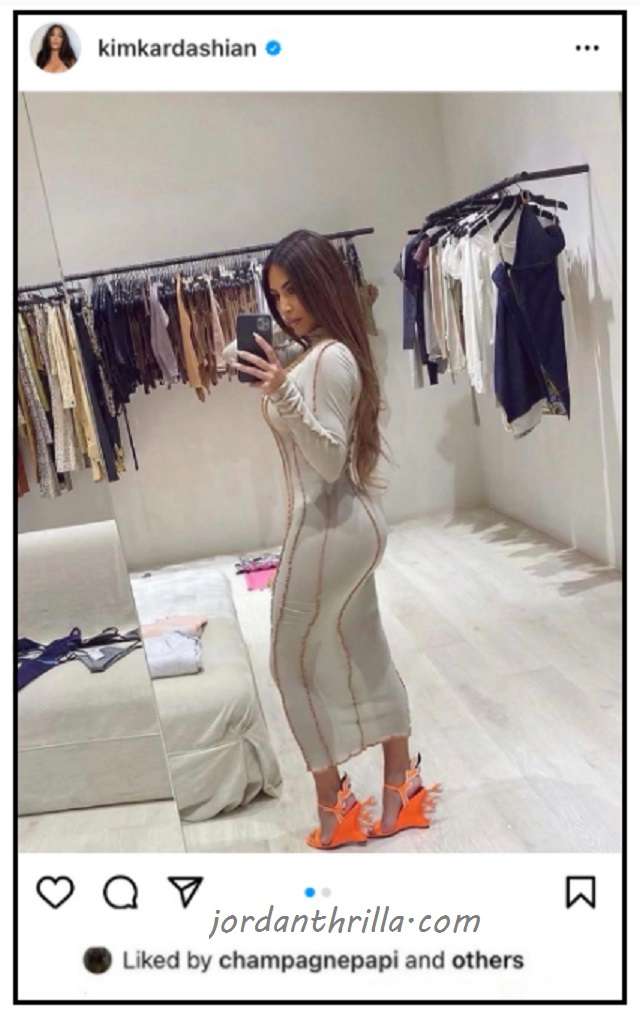 In the past Kanye West had made it known that rumors that Drake smashed Kim Kardashian really bother his soul. He also has said he doesn't like the fact that Drake allegedly smashes Kim Kardashian best friends all the time.
Due to these facts, Drake liking Kim Kardashian's picture on IG could be seen as him taunting Kanye West again. With rumors of Kanye and Kim divorcing, it's like Drake is trying to hit a man while he is already down.
Will this reignite the Kanye vs Drake beef? Only time will tell. Maybe Kanye West doesn't even care anymore since he was allegedly cheating on Kim Kardashian anyway.
If Drake dating Kim Kardashian happens in the future remember this moment.
Author: JordanThrilla