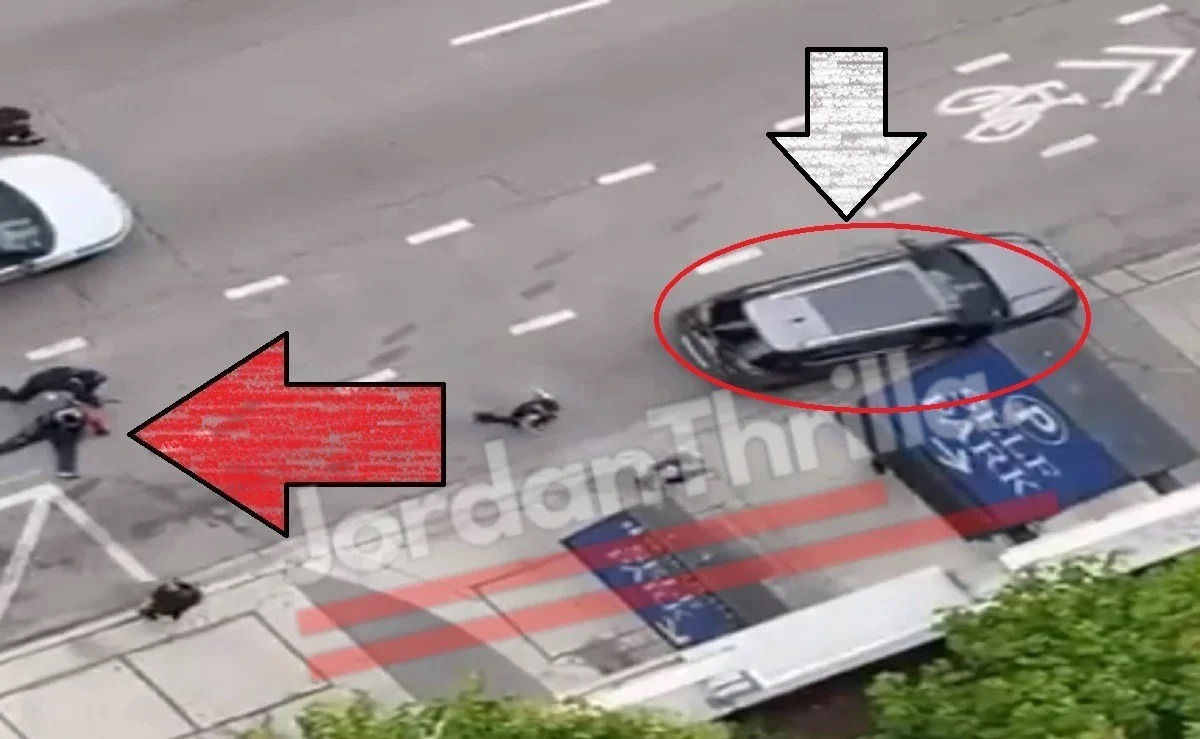 New details about the Lil Reese shooting paint a picture that he was really in the wrong place at the wrong time. These new details revealed how the owner of the stolen car Lil Reese was sitting in found where he was inside Parking Garage before opening fire.
Reports say the owner of the stolen car Lil Reese was in was 55 year old man. He and is son were able track down the vehicle via a GPS device that was installed on the court just for that type of situation. When they located the position they drove there, confronted Lil Reese and others in the car, and opened fire. In other words a 55 year old man shot Lil Reese, possibly.
The video below was the aftermath of that situation.
According to reports, Lil Reese told police he was buying weed from the people inside the stolen car. He told police he met the men outside the parking garage, and was instructing them where to drive to make the deal. If Lil Reese truly had nothing to do with the car being stolen, it means the dealer who was selling weed must have stole the car prior to meeting Lil Reese. What still hasn't been stated was how long ago the car was stolen.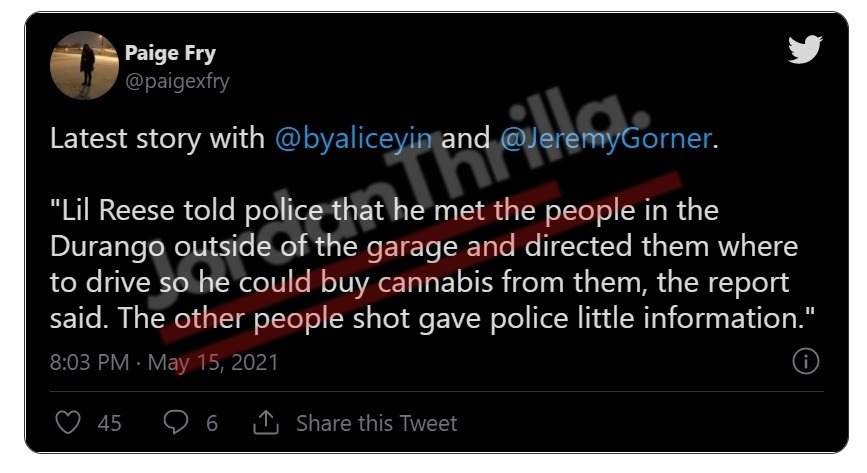 Long story short, Lil Reese or people he was with were tracked down via GPS by 55 year old man and got shot over weed in state where it's legal anyway. Some reports claim that Lil Reese lost vision in his left eye too. Seems like a tragic situation that was completely avoidable.
That owner of that stolen car had no fear, and was playing no games. If you told someone in the past that a 55 year old man shot Lil Reese they probably wouldn't believe you.
Author: JordanThrilla Staff