New details reveal that Lil Reese has allegedly suffered more permanent damage from the recent shooting. According reports a Northwestern hospital doctor claims that Lil Reese is blind in his left eye after the parking garage shooting. Reports say his retina was grazed by either fragments from the bullet or hot gun powder residue from the blast.
Lil Reese already has permanent vocal cord damage from getting shot in the neck months ago, and now his vision has been impaired too. All these shootings are slowly taking away his faculties.
Lil Reese is a very unlucky guy, because it's alleged that he was caught in the crossfire of something he had nothing do it. According to reports, Lil Reese told police he was buying weed from the people inside the silver Durango at the scene of the shooting. He told police he met the men outside the parking garage, and was instructing them where to drive to make the deal. At some point during that sequence the people he was with got shot at and his eye was grazed. Lil Reese claims he didn't know any of the individuals.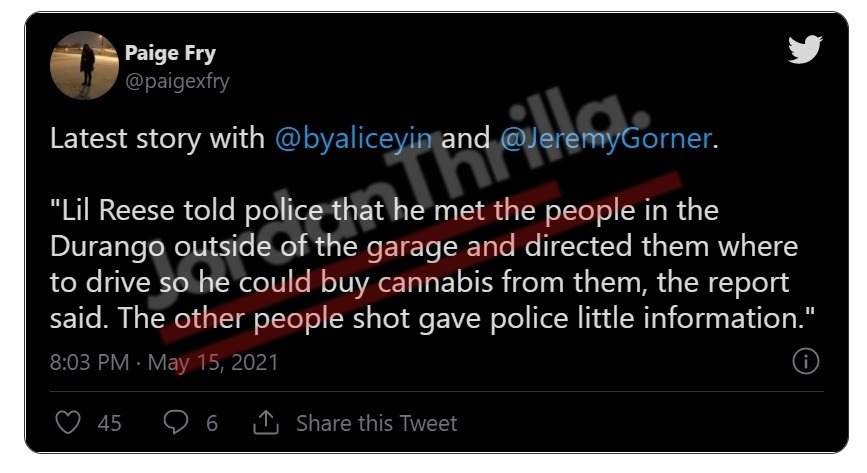 In the video below from the shooting scene you can see that silver Durango outside the parking Garage.
If the report is true it means Lil Reese is blind in his left eye all because he wanted to buy some weed. That would be enough to make some people not want to smoke ever again.
Author: JordanThrilla Staff