Lil Baby, the Atlanta rapper who has dominated the charts with hits like "Drip Too Hard" and "The Bigger Picture", has made a major move in the music industry. He has dissolved his imprint 4PF (4 Pockets Full), which he founded in 2017, and launched a new record label called Glass Entertainment, in partnership with Capitol Music Group and Motown Records.
According to Variety, the first official signee of Glass Entertainment is Rylo Rodriguez, a rising rapper from Mobile, Alabama, who was previously signed to 4PF. Lil Baby expressed his excitement for Rylo and his fans, saying that he has been working with him for a long time and that he has a lot of potential. He also thanked Motown/Capitol Music Group and Universal Music Group for trusting his process and looking forward to a wonderful partnership.
The terms of the deal were not disclosed, but it is reported to be a multi-million dollar deal. Capitol Chair and CEO Michelle Jubelirer praised Lil Baby and Rylo, saying that they are excited to welcome them to the Capitol Music Group/Motown Records family. She also said that Glass Window and Virgin Records have done a phenomenal job introducing Rylo, and that they are thrilled to support him and upcoming releases.
Why Did Lil Baby End 4PF? Are Quality Control CEO's Cryptic Tweets Related?
The dissolution of 4PF marks the end of Lil Baby's joint venture with Quality Control, the powerhouse label that also houses Migos, Lil Yachty, City Girls, and more. Quality Control co-founder Pierre "P" Thomas posted a series of cryptic emotional messages on Twitter over the past few days. For example in one tweet he wrote, "Always know when to cut your losses". In another he wrote, "can't let them bad days trick you into thinking you have a bad life".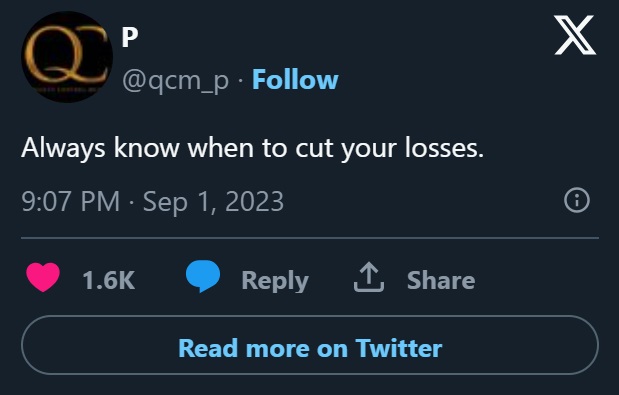 Some fans have speculated that Lil Baby's move to create Glass Entertainment is part of a bigger plan to expand his musical horizons. There is a widely believed conspiracy theory that Lil Baby wants to make a jump into other genres of music, such as pop, rock, or even country.
Whether this theory is true or not, one thing is certain: Lil Baby is not slowing down anytime soon. He has proven himself to be one of the most versatile and influential artists of his generation, and with Glass Entertainment, he is ready to take his career to the next level. It's going to be interesting to see which direction this business move takes him.