Is Hitman Holla a snitch? Hitman Holla's street credibility may have just taken a big hit, because a situation he brought to light has now backfired on him. Now people think Hitman Holla snitched on St. Louis goons by calling police on them, and also lied about what happened that night.
What Did St. Louis Goons Do to Hitman Holla?
Hitman Holla claimed he was jumped by 14 St. Louis goons, and got his phone stolen. He posted picture on Instagram showing gash on his head to prove it happened. Things went left for him after he posted a dark unclear video online of incident thinking people wouldn't notice there was only about 2 or 3 people jumping him. He immediately took the video down once he noticed people weren't falling for it.
To make things worse Hitman Holla accidently admitted talking to cops about the situation.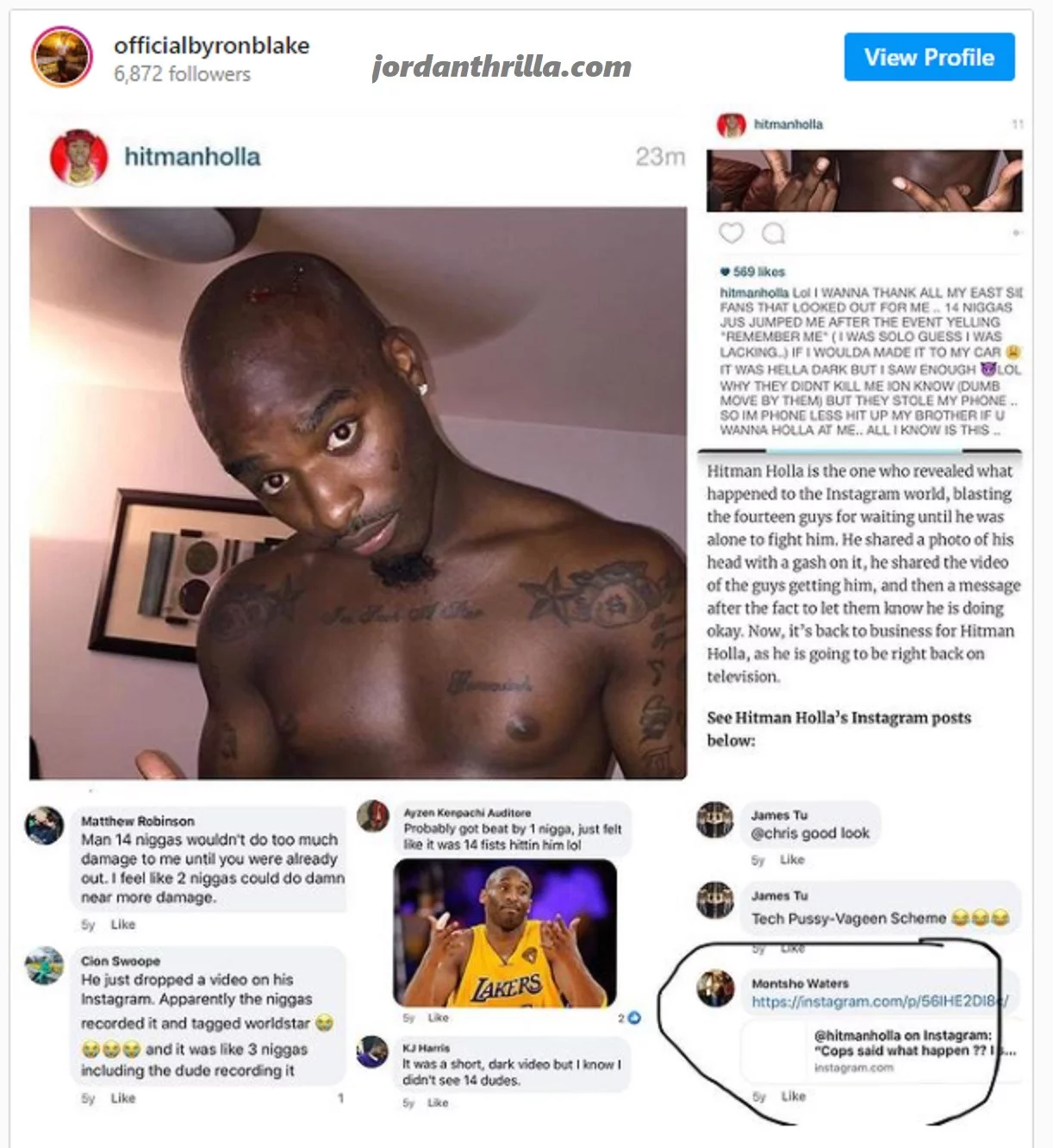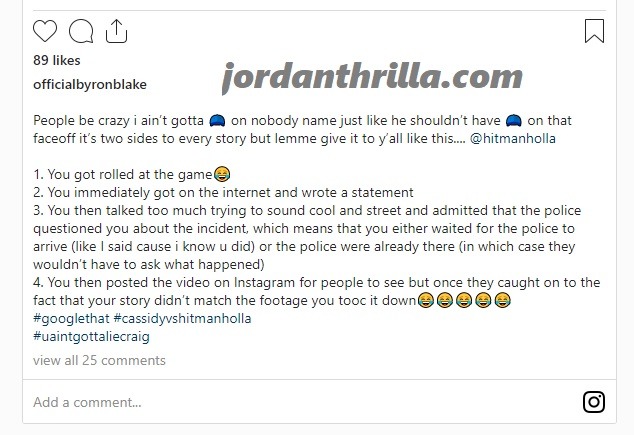 The ironic thing about this situation is during his face off with Cassidy, Hitman Holla said he would never get touched. After this incident he can't make that claim anymore.
It looks like Hitman Holla snitched, and tried to twist the narrative before the situation went viral. However, it backfired on him, because he ended up exposing himself. Cassidy may have been right about a lot of things he said during the face off in hindsight.
Author: JordanThrilla Staff