The drama between Kevin Gates and his wife Dreka has been one of the most viral stories on social media over the past few weeks. The firestorm started after he released a freestyle dissing her, and revealed she was allegedly cheating on him with another person. However, after a recent photo some people are convinced it was a fake storyline created to help build buzz around his Khaza album.
Did Kevin Gates Fake Beef with Dreka to Increase Khaza Album Sales? Evidence Inside
People believe that a recent photo from his album signing event shows Dreka and Kevin Gates together with their children. However, it's not confirmed if that's actually her in the photo, although it does look like her. Nevertheless based on the recent turmoil between them along with the claims that they were separated and on bad terms, it seems strange to most people that appear happily together in the photo. Take a look at the alleged picture of Kevin Gates with his wife Dreka at his 'Khaza' album signing event.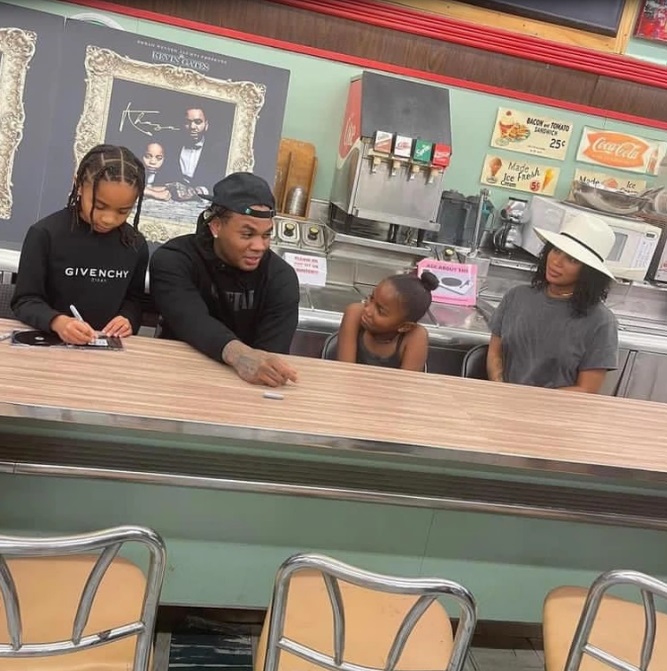 Kevin Gates' 'Super General' Freestyle dissing his wife Dreka Gates is what made their situation so viral, and created a lot attention towards his album.
Dreka Gates even posted videos, which seemed to convey that they wouldn't be seen around each other for a long time.
Now if that really is Dreka at Kevin Gates' Khaza album signing there are many business reason she could be there despite their alleged rift. Dreka is still Kevin Gate's manager, and is also the CEO of the BWA label he's signed to. In addition she owns some of his publishing and masters.
Essentially she could just be there in manager mode with her artist. However, it's also possible Kevin Gates faked the drama with Dreka to increase album sales, which probably worked flawlessly if that was their plan.