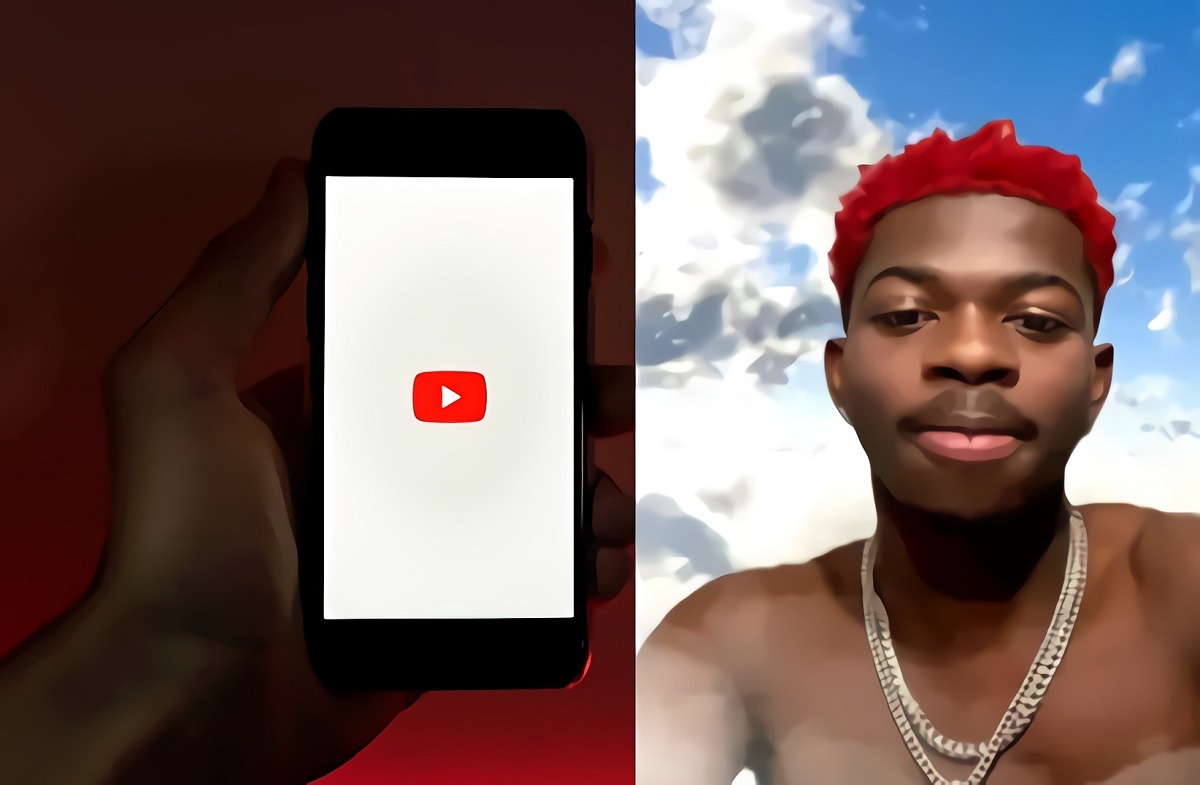 Social media is in a frenzy over a situation that could prove Lil Boosie was right about Lil Nas X's gay agenda promotion. An angry mother exposed YouTube search algorithm showing Lil Nas X's 'Industry Baby' Video to kids.
Was Lil Boosie Right about a Gay Agenda Targeting Kids With Help of Lil Nas X?
The angry mother who goes TierraLarai_ aka Mama Bear on Twitter, showed a screenshot of what came up when searched "Baby Videos" on YouTube. The third search result for "Baby Videos" was Lil Nas X's 'Industry Baby', which showed a picture from the video of undressed men.
The mother was distraught as she started to explain to people this was the reason she decided to homeschool her kids. It seems Tierra Larai agrees with Lil Boosie's sentiment that there is a gay agenda targeting children. Take a look at her controversial tweets.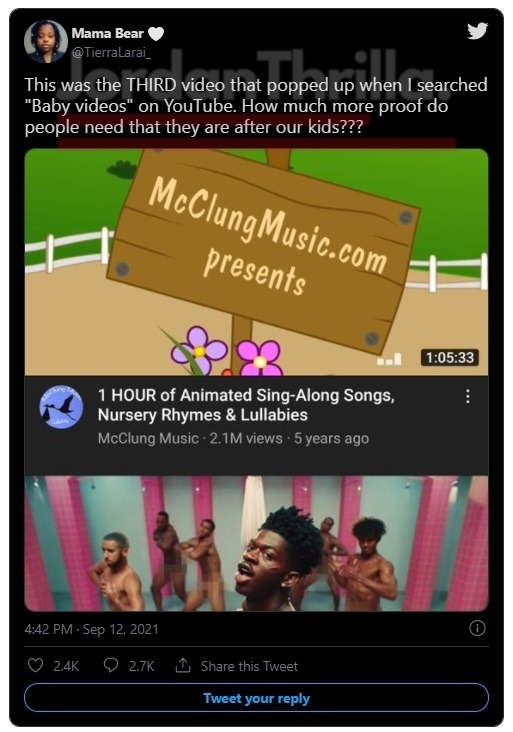 This is the screenshot from TierraLarai_ aka Mama Bear's tweet.
Here is Lil Boosie talking about the gay agenda he believes is targeting children, that Lil Nas X is promoting. His sentiment is the same as the disgruntled parent in the tweets above.
Skip to the 41:00 mark of the video.
Why Is Lil Nas X "Industry Baby" Showing in YouTube Search Results for Baby Videos?
Although the blame could go to YouTube for this situation, this wouldn't be the first time their search algorithms have come under controversy. Remember some years ago they completely changed their policies after people were finding questionable videos in search results. Sometimes it's just the algorithm glitching at random times, because even website coding can't be perfect.
Neverthless this parent's sentiment is warranted in this situation regardless of if you believe there is a gay agenda, or not. 99% of parents would not be happy to know their small child could come across Lil Nas X's "Industry Baby" video while searching "Baby Videos" on YouTube.
From a PR standpoint YouTube really needs to look into this, unless of course it was done on purpose.
Is this concrete proof of a gay agenda?
Author: JordanThrilla Staff