Tasha K recently became the target of criticism again for allegedly trying to manufacture some drama while on IG live with the legendary Nicki Minaj. During their conversation things took an unexpected turn, which had Megan Thee Stallion and Teyana Taylor's names trending for all the wrong reasons.
People are Accusing Tasha K of Trying to Bait Nicki Minaj into Talking about Megan Thee Stallion Allegedly Ruining Teyana Taylor's House on IG Live
Nicki Minaj has been caught up in a lot of controversial situations recently, such as being accused of encouring the doxxing of a woman who criticized her music. Many people on social media believe that Tasha K was trying to subtly trick her into another heated situation with a fellow female superstar. During their Instagram live session Tasha K brought up a rumor about Megan Thee Stallion allegedly destroying Teyana Taylor's house, and owing her money. Across social media people accused Tasha K of trying to bait Nicki Minaj into talking about Megan Thee Stallion.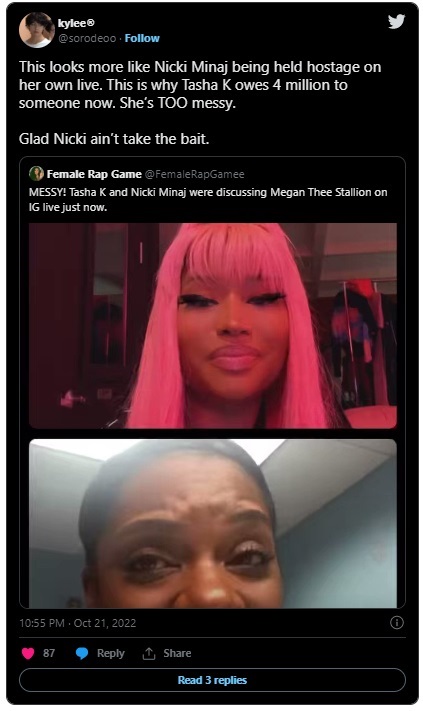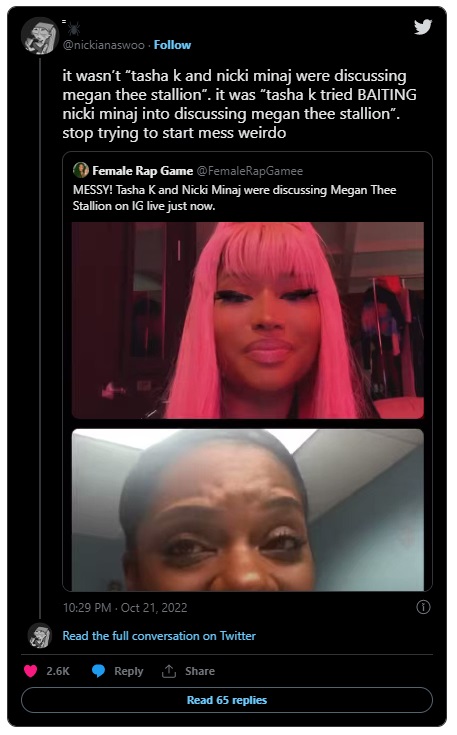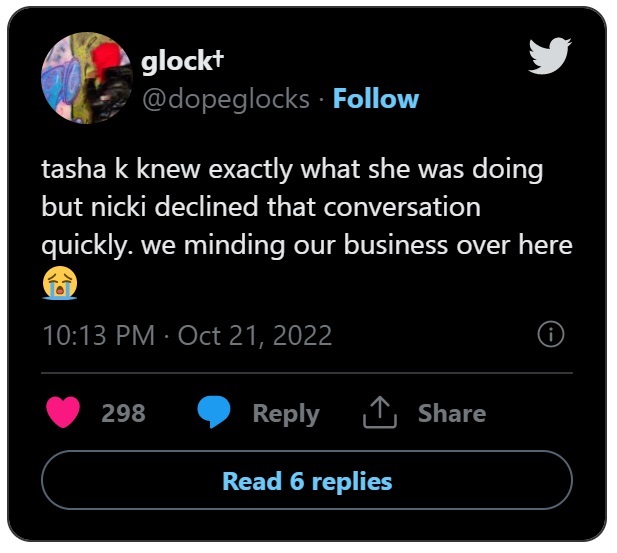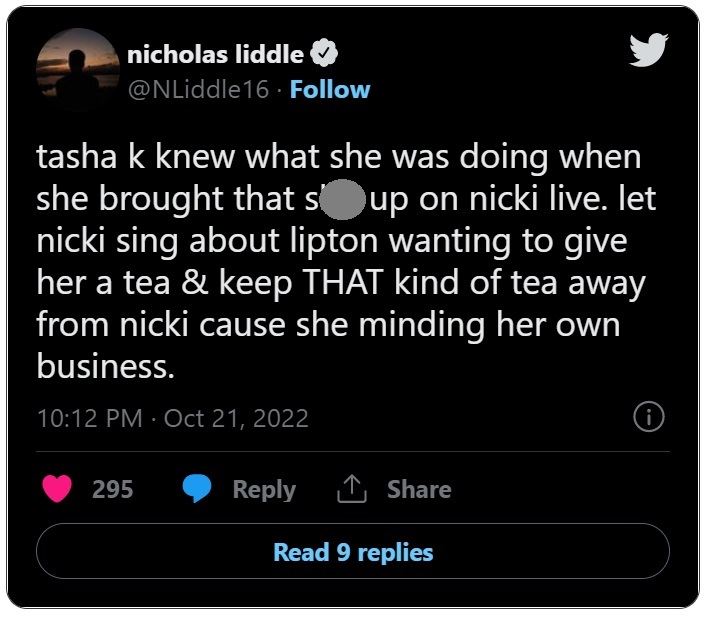 Details on the Story of Megan Thee Stallion Allegedly Destroying Teyana Taylor's House
According to some reports Megan Thee Stallion allegedly rented a house from Teyana Taylor in 2019 about three years ago. Based on Tasha K's allegations the home was allegedly vandalized while Megan Thee Stallion was renting it from her. Due to the alleged situation Megan Thee Stallion allegedly owed Teyana Taylor money, and she had trouble selling the home on the Real Estate Market.
She was able to sell the home recently, but did she really have trouble getting someone to buy it? As of right now there's no tangible evidence that Megan Thee Stallion destroyed Teyana Taylor's home.