You know how batteries have a warning sign telling you to never puncture them? The highly volatile mix of chemicals makes it a ticking time bomb. The dangers of batteries are highlighted in a viral TikTok video showing a what happened after an Alligator eats a smoking Drone battery in Everglades, and it exploded inside him. The video was uploaded by TikToker @devhlanger, before it went viral on all other social media platforms.
According to the caption of the Tiktok video @devhlanger was trying to get a close up shot of the alligator, but got a little too close within the reach of its long mouth. In the blink of an eye the alligator ate the smoking drone, which made his body look like an Titan from the anime show "Attack on the Titans".
What's crazy is the smoking alligator didn't seem phased by the burning battery acid, and just kept chewing. Eventually it seemed to feel the affects of the colossal mistake it had just made, and sank back under the water.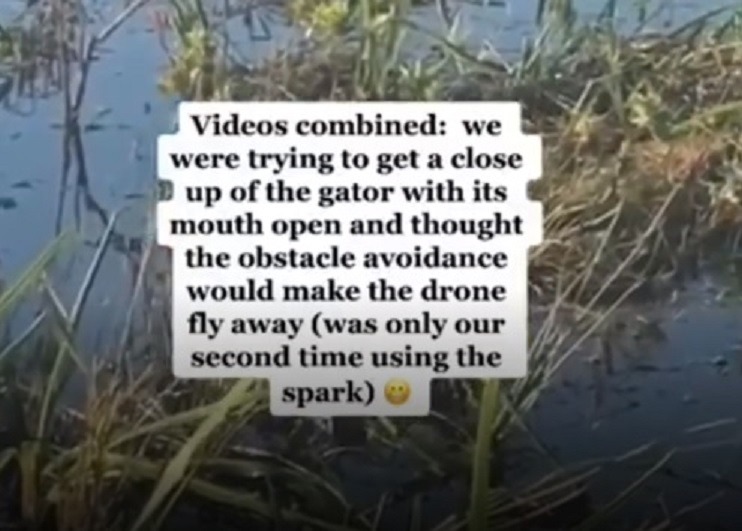 Why Did the Everglades Alligator go up in Smoke after Eating the Drone Battery
Inside most Lithium-ion batteries you will find some of these chemicals:
Lithium iron phosphate
Lithium nickel manganese cobalt oxide
Lithium cobalt oxide
Lithium manganese oxide
Lithium nickel cobalt aluminum oxide
Lithium titanate
They all have a trait in common, which is that they are very reactive to oxygen. Inside a Lithium-ion battery are electrodes that are either coated with some of the chemicals above, or compounds of oxygen. These are design to keep a constant balance as the two continuously react with each other to create heat and energy.
When the Lithium-ion battery was punctured by the smoking Alligators teeth those electrodes got shortened, which leads to an uncontrolled reaction between Lithium and oxygen. When that happened you get a TikTok video showing an Alligator up in smoke after eating a Drone battery.
Saddest part about this situation is the Alligator eating the Drone battery puts that entire ecosystem as risk. Those chemicals are going to contaminate that water, and likely poison other wildlife in that area. Plus the Alligator probably won't survive very long after that ordeal.
Considering the circumstance people all around the internet are upset the TikToker put the Alligator in that type of situation. You can't really blame the Alligator for not knowing what a Drone is.