Tampa Bay Rays shortstop Wander Franco, one of the brightest young stars in baseball, is facing serious allegations after social media posts surfaced that claim he had an inappropriate relationship with a 14-year-old girl. The posts, which have gone viral, show Franco in several photos with a girl who goes by the name "Natalia" on Instagram.
Is Wander Franco Dating at 14 Year Old Girl?
It is not clear what type of relationship Franco has with the girl, but in one photo he appears to be making a kissing gesture at her. The Rays confirmed on Sunday that Major League Baseball is investigating the matter, and said they take the situation seriously. Franco signed an 11-year, $182 million contract with the Rays in Nov. 2021. He is widely regarded as one of the best young players in the game and has drawn comparisons to Hall of Famers such as Derek Jeter and Roberto Alomar.
Take a look at the viral evidence alleging that Wander Franco was caught with a 14 year old girl possibly named Natalia.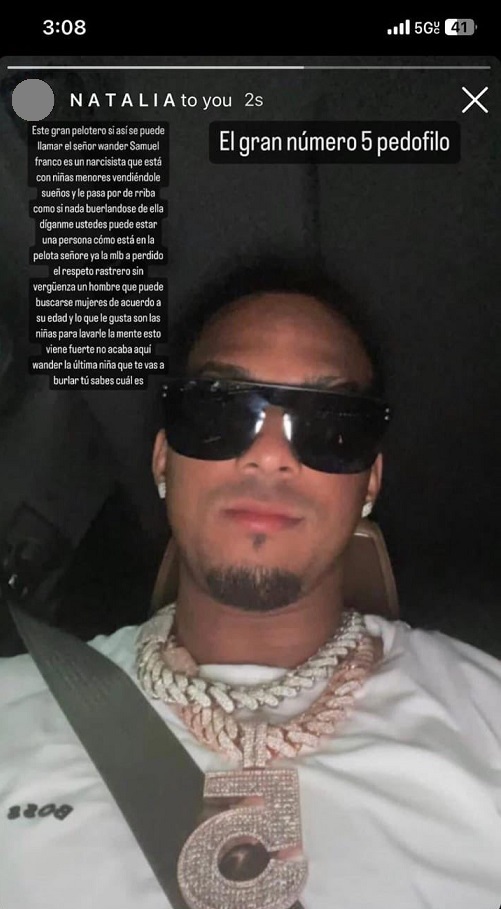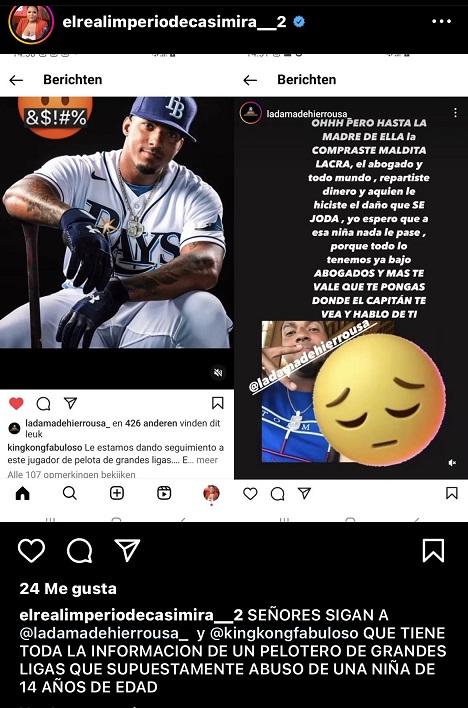 The allegations have shocked and saddened many fans and fellow players who admire Franco's talent and personality. Some have expressed their support for Franco and hoped that the allegations are false, while others have condemned him and called for his suspension or release from the team. It is unknown how long the investigation will take, or what consequences Franco might face if the allegations are proven true.